Besides our end-of-the-year campaign, we also have a mid-year campaign to invite you to become a partner in the work that we do.  UTR Media is a 501(c)(3) non-profit organization and we depend on the support of friends just like you to produce and distribute all that we do.  Your involvement allows us to be able to offer almost everything we do FOR FREE… so that we can offer spiritual encouragement and refreshment to as many lives as possible.
Campaign Update
GOAL:  $12,000
PLEDGED:  $215
RECENT DONORS:
Matt Andrews (Burke, VA)
Elizabeth Zagata (Avon, CT)
Stephen & Jill Puett (Oak Lawn, IL)
Caroline Cobb (Dallas, TX)
Ryan Gasser (Birch Run, MI)
Campaign Rewards…
Our primary goal is to invite new contributors to join the UTR Support team, so we have some "thank you" rewards we would love to share with you.  Current donors are welcome to participate by increasing their monthly giving or contribute a bonus one-time gift.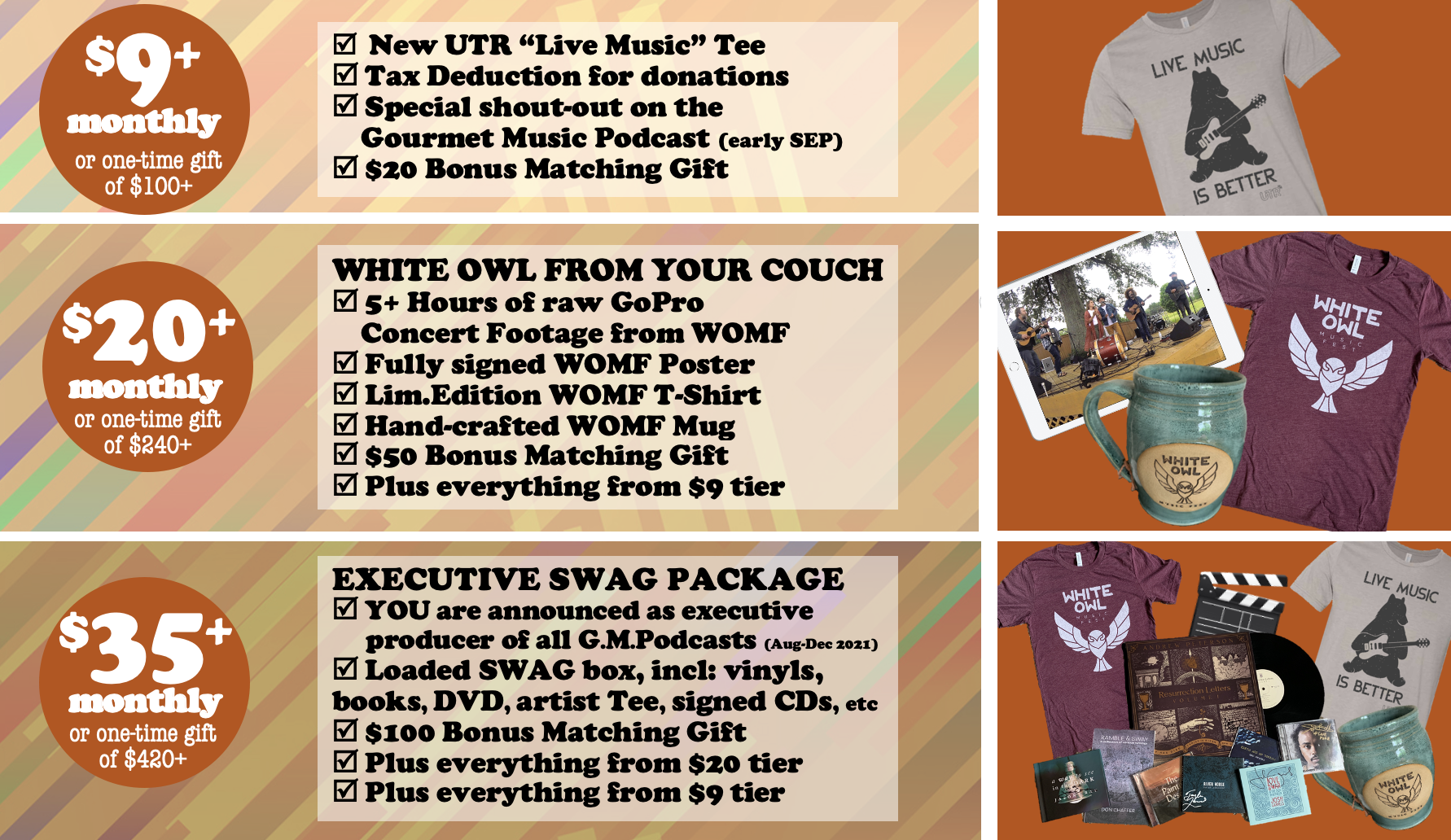 The photos above are "representative samples" – and may not be the exact items received.  UTR Media is a 501(c)(3) non-profit, and all charitable contributions are tax-deductible.  Unless a donor opts out of campaign rewards, $20 / $50 / $100 (per respective tiers above) will be a non-deductible contribution for the goods received.