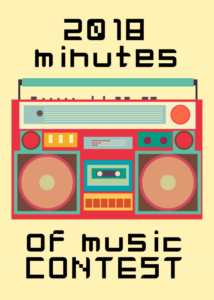 During Summer 2018, we decided to give a SECOND CHANCE at one of our biggest contests we ever had! Once again, here is another chance to win 2018 Minutes of Music! That is a stack of 45+ CDs of gourmet music, and over half of them are autographed!
Some of the artists in this stack include Josh Garrels, Andrew Peterson, John Tibbs, Jess Ray, Wild Harbors, Andrew Osenga, Nick Flora, Ginny Owens, Branches, and many more.
Contest ends on 8/22/18. One entry per person. Ages 13+ only.