Kevin Max took home 4 Grammys from his time in the multi-platinum group DC Talk.  As a prolific solo artist, he has released 18 solo studio albums – the latest of which is Romeo Drive.  If you listened to our interview with Kevin on the Green Room Door podcast, you know that Romeo Drive is a concept album set in the future about a robot who becomes self-actualized (A.I.) and wonders if he has a soul or he can have a relationship with God.  He released it on digital and streaming services late 2018, and Kevin expected it to stay there.  But thanks to a partnership with Old Bear Records, this sci-fi synthwave creation is being pressed on vinyl for the first time.  Only the first 500 copies will be pressed on beautiful clear vinyl, and by entering our new contest, YOU have a chance to win one of these limited edition LPs.
.
More info on the Romeo Drive vinyl release:
Pre-order begins on 10/31/19.  Only first 500 will be pressed on clear vinyl.
CLICK FOR PRE-ORDER WEBSITE  (we will hyperlink on 10/31)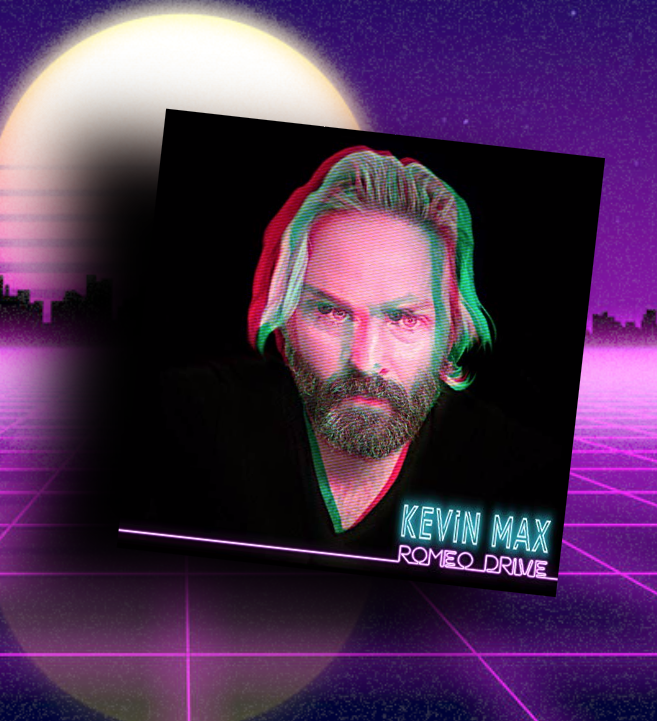 [One entry per person.  Ages 13+ only.  Contest will end on 11/11/19.  Winner will be notified that week.]
.
SECOND CHANCE!
We will be giving away a SECOND limited edition clear vinyl LP of "Romeo Drive" – strictly on social media.  Be on the lookout for instructions on our social media channels — we are @utrmedia on Facebook, Twitter, & Instagram.  Each time you share a special hashtag and link, you are entered into this special side drawing (you can enter your name once per day between 10/31 and 11/11).  It is permitted (and encouraged) to enter our website drawing AND the social media "share" drawing, doubling your chances!