As we do each year, the UTR Critics Panel convenes and votes on the music that they consider to be the very best of the year. Making our final Top 11 Gourmet Albums of the Year list is not easy (this list will be published on 1/15/18), especially because it's a collective list of ten critics. Today we feature some of the albums that came very close to making the Top 11 list. Yet these outliers definitely deserve the attention of your ears. So, here are the Honorable Mentions list of Top Gourmet Albums for 2017 (in no particular order).

Abide With Me – Sara Groves
The release of a new Sara Groves album is always an "event" in the world of gourmet music. The arrangements and production are exquisite and will surely warm the heart. Likely, it was the lack of new original music that kept this out of the final Top 11 list, but we are big fans of hymn remakes and highly recommend the release. One of our critics calls this "a simply gorgeous record."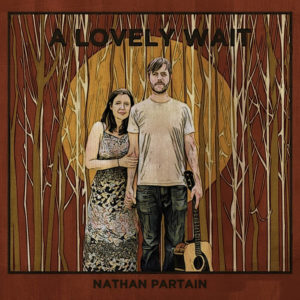 A Lovely Wait – Nathan Partain
This was described by a UTR panelist as "a lovely album full of carefully created gems that will have you returning often." Nathan has been writing and recording non-cliche congregational songs for over a decade. This batch of devotional music is rooted in scripture and only gets better on repeat. One critic said, "This album is challenging and encouraging; multiple listens deliver new insights."

Souvenir – Drew Holcomb & The Neighbors
Paste Magazine describes Drew Holcomb as having a "knack for melodies that immediately get under the skin." Souvenir continues a bit of a more mellow (country-esque) turn for The Neighbors, yet still honest and heartfelt (with a couple of foot-stompers in the mix). One panelist stated that this is "another incredibly thoughtful batch of songs from a man who vulnerably wrestles with faith, life and love."

Let Them Fall In Love – CeCe Winans
What is the next step for one of the queens of gospel music – who has sold 12 million career albums and tallied up 10 Grammy awards? Only drop a comeback album that has been called "enchanting" and a "triumph." With throwback soul sounds of the 60s-80s, CeCe masterfully owns each track and lifts our spirits. One UTR critic shared: "This study in old-school, analog Gospel really stood out."

Heartland – John Tibbs
After releasing one album (Dead Man Walking) through Fair Trade Services, John returns to his independent roots for this stellar pop-rock project masterfully produced by Ben Shive with assistance from Cason Cooley. "John's songwriting is paramount, and his vocal abilities are as warm and inviting as the album title," shared one UTR panelist. Jesus Freak Hideout gave it 4.5 out of 5 stars.

Crooked – Propaganda
We are thrilled to have some hip-hop representation on this list. The latest from Propaganda uses a variety of musical styles (electronica, rock, trap, jazz, g-funk) to showcase his poignant and skillfully-crafted poetry. One of our critics said, "Propaganda puts it all out there with this introspective yet raw expression of frustration and sorrow, while never losing his profound sense of hope.
Have you heard any of these 2017 Honorable Mentions? Did you connect with any of these albums? This year we are also releasing an audio version of this list – look for Episode 8 of the Gourmet Music Podcast.  Also be on the lookout for our Top 11 Gourmet Albums of the Year (coming on 1/15/18).