One of the most difficult forms of songwriting (from what we hear from other songwriters) is a catchy 3.5-minute pop song that has lyrical substance.  The artists that do it exceptionally well – especially in the Christian music world – are few and far between.  One songwriter that has been honing his craft for over 25 years, and is currently putting out his career-best music, is Texas native Ross King.  His new album Unfinished is now available (SPOTIFY LINK).  Later this month, Ross will be our guest on the Green Room Door podcast where we plan to go in-depth about the music he is making.  We decided to do a slightly different interview today, with 32 rapid fire questions so we get to know Ross a little bit more.  Enjoy!
32 Rapid Fire Questions for Ross King
.
SUPER HERO: Captain America
HEALTHY SNACK: any kind of nuts
NON-HEALTHY (SPLURGE) SNACK: Chips and queso
GO-TO DATE NIGHT WITH WIFE: Long dinner and drinks at Brothers in Nolensville, then come back and watch Office or Parks and Rec reruns on the couch
BEST CONCERT YOU'VE ATTENDED: Julia Michaels (in 2019) or Genesis (in 1990)
BEST CONCERT YOU'VE PLAYED: Impossible to choose after 25 years but I have played a few with my sons (17 year old Sam on drums and 14 year old Jude on bass and keys) and those have been pretty amazing
SPORTS TEAM: Lighthouse Lions (both my sons play football for them)
FIRST CAR YOU OWNED: 1979 Chevy Chevette
INSPIRING QUOTE: "The true measure of our character is how we treat the poor, the disfavored, the accused, the incarcerated, and the condemned." Bryan Stevenson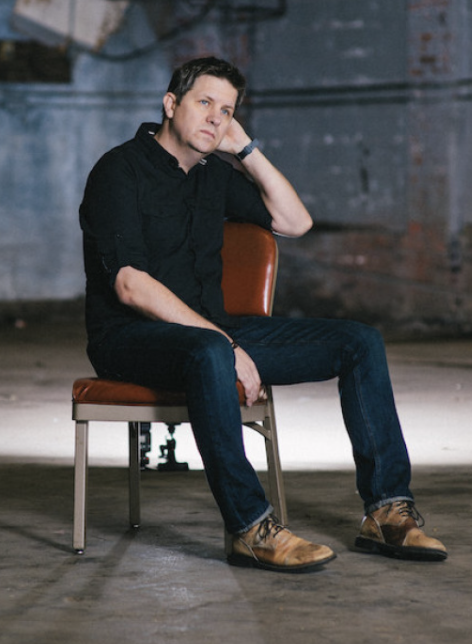 SKIM, 1%, 2%, WHOLE, SOY, or ALMOND: only one of these is actual milk the way God intended
BEST BEATLES SONG: Fix You
YOUR GO-TO CHIPOTLE ORDER: Salad with the chicken
SUPER POWER YOU DREAMED OF HAVING: Monetizing a music career
ALBUM OF THE LAST 5 YEARS: Sean McConnell self-titled
ALBUM OF THE 1990s: Hanson Middle of Nowhere (and I am not kidding)
APP YOU HIGHLY RECOMMEND: Texting
BOOK YOU'VE RECENTLY ENJOYED: The Cross and the Lynching Tree by James Cone
SHOE BRAND: whatever is cheapest
COLLECTED AS A CHILD: Comic Books
COLLECTED AS AN ADULT: Children
STARBUCKS MENU ITEM: Drip coffee, black
FAVORITE BIBLE VERSE: "But the wisdom from heaven is first of all pure, then peace-loving, considerate, submissive, full of mercy and good fruit, impartial and sincere." James 3:17
BIGGEST FEAR: I'm not saying that out loud. We don't know who's listening.
TOPPINGS ON PIZZA: Meat, cheese, sauce
MOVIE OF THE LAST 5 YEARS: Black Panther
MOVIE OF THE 1990s: The Shawshank Redemption
FAVORITE CLASSIC HYMN: Revive Us Again
FARTHEST PLACE YOU'VE TRAVELLED: Thailand
YOUR CURRENT MODEL OF CELL PHONE: iPhone 12, but only because I wanted to film a video course and I spent the money on that instead of hiring a professional
YOUR MONEY-SAVING ADVICE: that's like asking me my bodybuilding advice
FAST FOOD RESTAURANT: Firehouse Subs
MESSAGE TO YOURSELF AT AGE 20: Quit college, go find Staci Otts and marry her way sooner
Check out Ross King's new album Unfinished on Spotify and all other major music platforms.  And listen to the Season 5 premiere of the Green Room Door podcast where we will share an in-depth interview with Ross King.