God has been calling our ministry to "dream big dreams," and we are taking a step of faith to answer that call.  But we know we can't do it without YOUR help.  Help us not only continue our non-profit work of creating content and building community around well-crafted, faith-inspired music — but also help us to start a new chapter of ministry as we invest in face-to-face hospitality ministry with the faith-based artist community.
FINAL REPORT:
This campaign ended on 8/2/19, with $11,065 in pledges and donations, helping us reach 79% of the overall goal of $14,000.  Thank you to the several dozen of you (representing 25 states and Canada) who generously participated in the campaign!
Stepping Out on Faith…
Part of this calling included the feeling that our family (The Trouts) should relocate to Nashville and have UTR's ministry headquarters be in closer proximity to the biggest artist community in the nation.  One of the big obstacles before us is that UTR is currently under-funded, and in order to grow we need more supporters to help the ministry have a stronger financial backbone.  So, if you have enjoyed our ministry efforts and even saw a spiritual blessing from it, we are asking you to consider locking arms with us.  Your investment will impact the lives of artists and songwriters… and the over 100,000 people we annually reach through podcasts, videos, articles, playlists, albums, and events.
CAMPAIGN REWARD LEVELS:
Campaign Totals
Goal = $14,000  by 7/31/19
Recent Donors:
* Emily Boronkay  (Verdi, NV)
* Justina Draper  (Huntley, IL)
* Jessica Jordan  (Raleigh, NC)
* Andrew Peterson (Nashville, TN)
Big "Thank You" + Regular Updates
Concert Video:  Jess Ray: Live in Chicago

Half-hour concert film featuring stories and songs with Jess Ray, including fan-favorite songs "Too Good," "Gallows," "Did Not Our Hearts Burn," and more.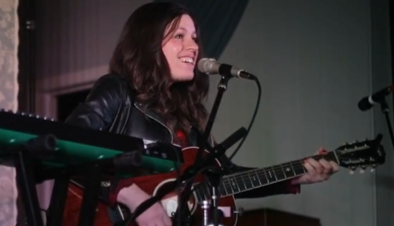 LEVEL 2
$50+
donation
($5/mo+)
Concert Video:  Jess Ray: Live in Chicago
Album Compilation:  Ready or Not: Songs About Stepping Out on Faith

Digital Download exclusive to this campaign for the next 5 months. Enjoy a curated list of songs from Eric Peters, Joy Ike, Drakeford, and more – on the theme of stepping out on faith to pursue your dreams

$20 BONUS MATCH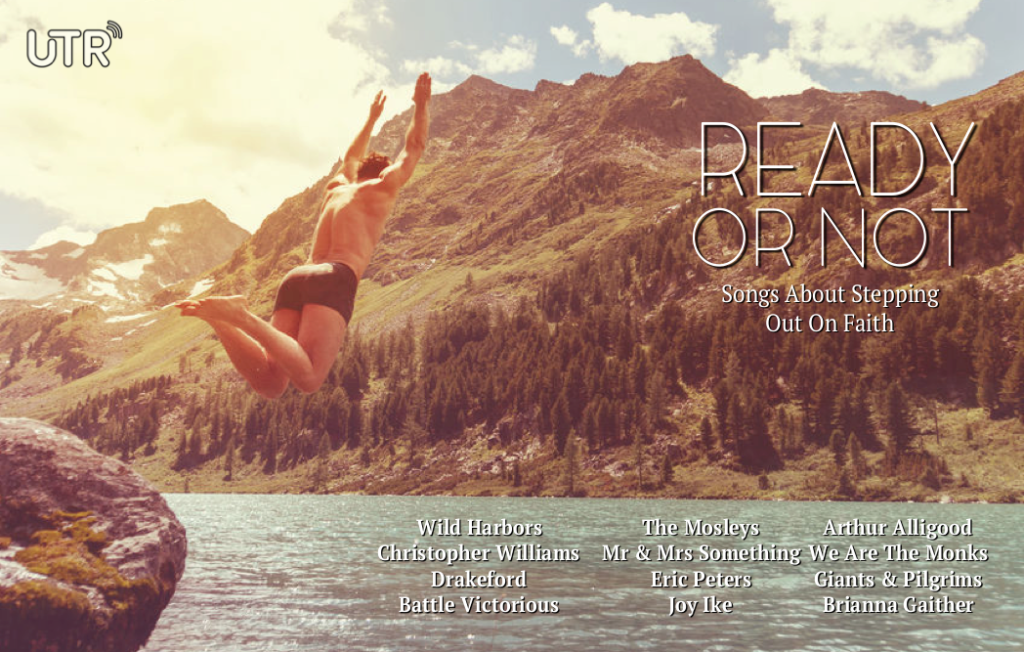 LEVEL 3
$100+
donation
($10/mo+)
Concert Video:  Jess Ray: Live in Chicago
Album Compilation:  Ready or Not: Songs About Stepping Out on Faith
Framed / signed print of "Dream Big Dreams" – original artwork by Grace Trout (Dave's daughter)

You can choose either design you prefer — Forest Cabin or Star Gazers.  Each print is 8×10″.

$100 BONUS MATCH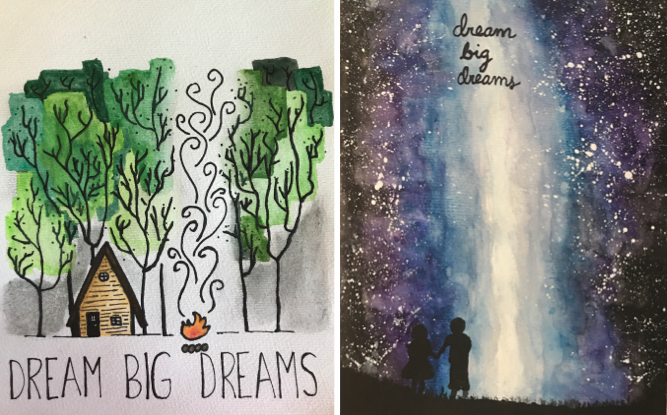 LEVEL 4
$200+
donation
($20/mo+)
Concert Video:  Jess Ray: Live in Chicago
Album Compilation:  Ready or Not: Songs About Stepping Out on Faith
Original hand-painted & signed version of "Dream Big Dreams" – original artwork by Grace Trout (Dave's daughter)

You can choose either design you prefer — Forest Cabin or Star Gazers.  Each piece is 8×10″ and will painted on watercolor panel.

Limited edition "Dream Big Dreams" t-shirt
$100 BONUS MATCH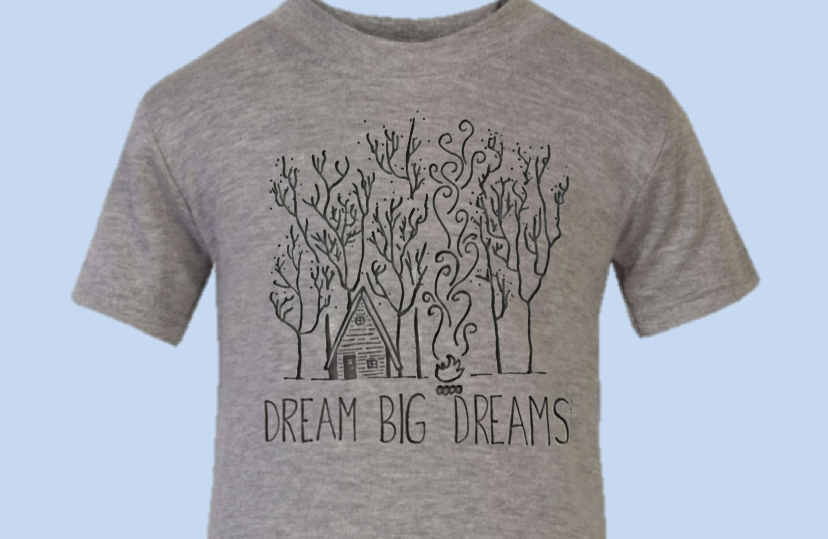 NOTE:  These campaigns are for new donations to UTR Media.  We are hoping to see some brand new people join our support team!  Also, if you are currently a monthly donor to UTR — you can qualify for these campaign rewards by either increasing your monthly gift or by making a one-time bonus contribution.  All gifts are fully tax-deductible, except $10 and $20 are not exempt from Levels 3 & 4 (respectively) due to product we are delivering. [You will have the option to waive all rewards if you would like to have the full tax-deduction.]
"UTR Media has been one of the key inspirations to start me on my music-making journey. It has spiritually impacted me in many ways, especially God using the music to comfort me during dark times. I cannot thank you enough for all you've done."  —  Rachel K. in Rutland, VT
"I'm often asked, 'Where are the artist who are approaching music like you are?' And I would say the #1 place would be UTR Media. They really fill a space that no else is filling. They are carefully curating faith-informed music from every quarter of the country. It's a beautiful community, and I think it's an important thing to support."  —  Sara Groves, singer-songwriter
"Keep up the good work!! I believe UTR Media is doing a much needed service for listeners and musicians alike. I love how you have always listened to God's leading each step of the way, even when it means taking huge steps of Faith! May you have many more years of ministry!"  —  Caroline P. in Wichita, KS