On February 9, All Sons & Daughters announced on social media that they have decided to close book and end their tenure as a band. For over 7 years, we have enjoyed the passionate and heartfelt expressions of worship from David Leonard and Leslie Jordan. In their statement, they explain, "After much prayer and consideration, we have decided that our season as a band has come to an end. This decision was not made in haste or out of any discontentment with one another. We still have the utmost respect for each other and will continue to champion one another into whatever the Lord calls us. Our involvement in music and in one another's lives will not wane; it will just look different from the previous season."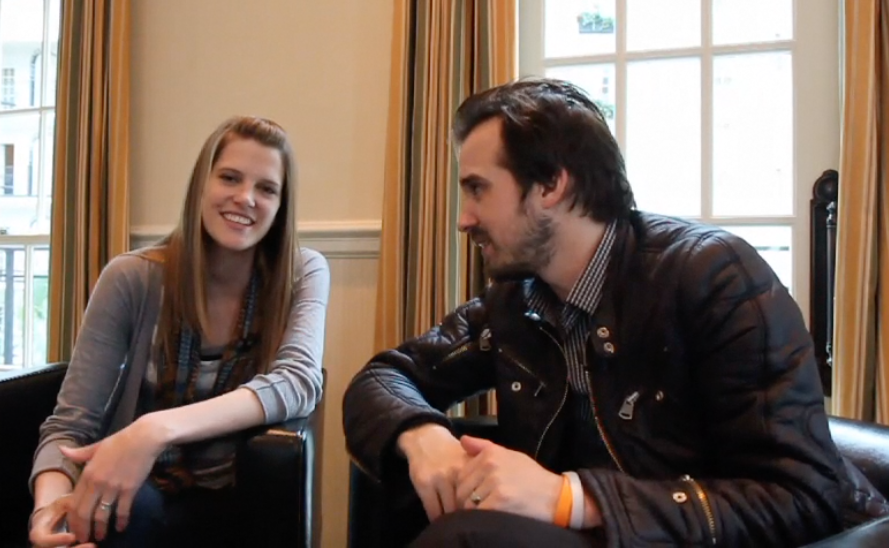 Photo from All Sons & Daughters first ever radio interview, on 2/27/18 with Dave Trout from UTR Media.
On February 27, 2011, UTR did the first ever radio interview with All Sons & Daughters (back then, the band name was Sons & Daughters). It was a delight to get to know the heart of their music from the very beginning. In that interview, they shared with me how they formed as a band. Leslie replied, "I was leading worship at my church in Franklin TN. David was attending there and came off the road from a different band and said he wanted to start writing songs for the church, and we ended up getting together." David added, "I wanted to start writing songs for the community of people I was involved with the most: my church family. Leslie and I started writing together, and it was the easiest thing that I had ever done. It was really fun and magical, and we said, 'Let's keep doing this if we can.'" (Listen to the audio clip from this part of the interview below.)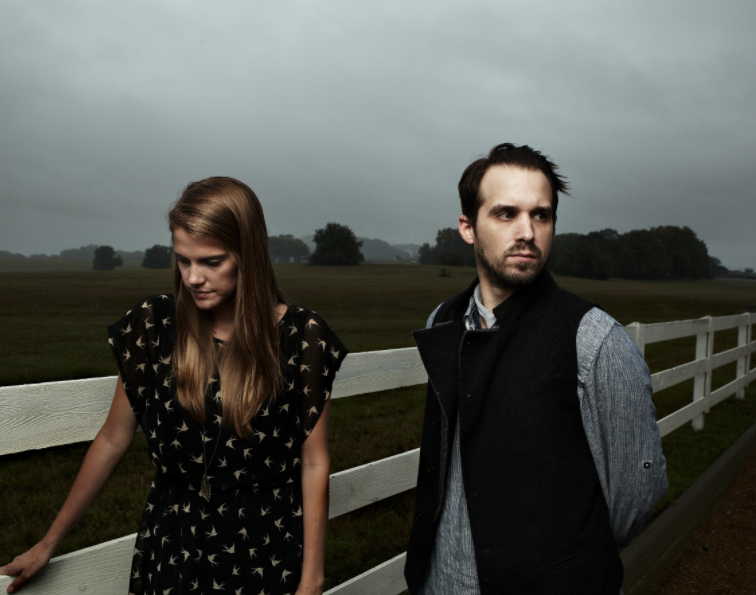 It appears that they have stayed true to this original calling for the band – writing songs for their local church community – until the very end. In their public statement, they even cite this as part of the reason why the band is calling it quits. "While David is still involved with Journey Church, last December Leslie and her husband Thomas felt led out of that community. With that as our reality, we were struggling to find the heartbeat for the new music. And while we could continue to write songs for the 'global church,' we feel that is not true to our original vision for the band."
With more and more worship leaders trying to get radio airplay and write CCLI "hits," it is quite refreshing to hear that David and Leslie didn't try to keep things going just to make some money – they wanted to stay true to their vision – which just so happens to be entering new chapters for each person. David Leonard is scheduled to be a presenter at the upcoming Worship Leaders' Conference in Nashville this May. The band's announcement about ending their journey is pictured below.
All Sons & Daughters have been a part of the Integrity Music family since 2011 and released three full-length studio albums and one live album. They have received multiple Dove and Grammy nominations. As a final sendoff, Integrity Music will release a best-of compilation of All Sons and Daughters' songs this Spring.