How would you like a signed set of the Wingfeather Saga books? Or a 15-pack of autographed CDs? Or a one-day recording session at Old Bear Studio in Upstate NY? We invite you to participate in our Spring 2018 Online Charity Auction. It's a way for you to bid on and win some rare & unique music packages with 100% of the funds supporting UTR's ongoing non-profit work.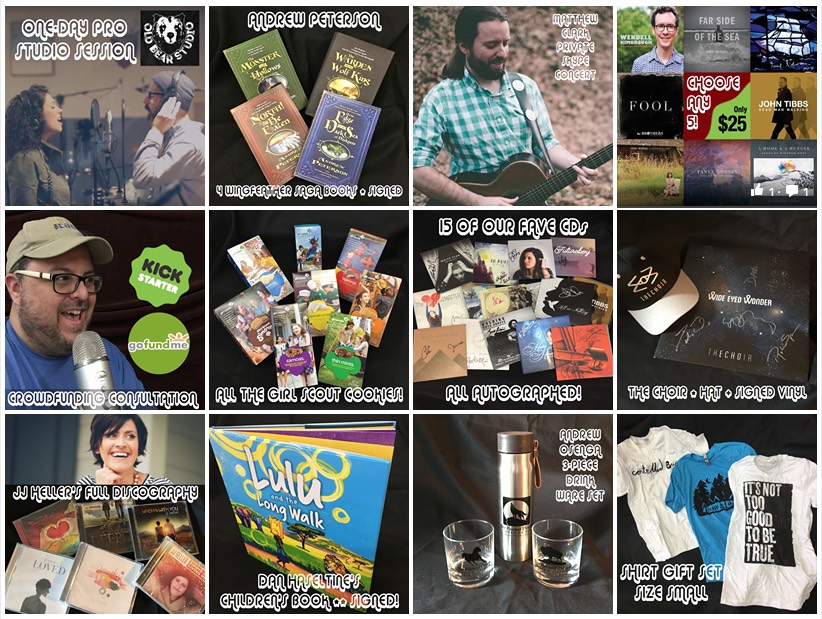 You could win any of the TWELVE music packages shown here: digital downloads, consulting, private web concert, books, vinyl, and more.
The Spring Auction is taking place at UTR Media's Facebook Page.  Browse all of the packages and place bids inside Facebook, as part of a photo album. You can bid as many times as you'd like on as many items as you'd like. Bidding closes on May 1st, so hurry over to the UTR Media Spring 2018 Online Charity Auction now.
We would also LOVE it if you could "share" the photo album on your FB timeline and let more people know about these amazing packages.  (More people means more bidders, which in turn means more support raised for UTR!)