Light the fireplace. Grab some warm cocoa. Plug in the twinkle lights. It's that special time of year to enjoy… Christmas music.  Of course we all have our favorites that we must revisit for nostalgia sake… Nat King Cole, Bing Crosby, or one of the 13 holiday albums released by Amy Grant (ok… at least it seems like she released 13). But to the surprise of many, not every Christmas song is 20+ years old. Yet in today's music landscape (and because of lack of marketing budgets), it's more difficult than ever to find new, high-quality holiday music. We are here to help! We are excited to present to you our picks for the 6 Best Christmas Albums of 2018.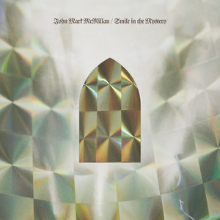 1.  Smile In The Mystery – John Mark McMillan
No jingle bells. No jazz guitar. This is a grown-up album with sophisticated production. It's a lovely experience when an artist stays in their lane even with holiday music. And this "feels" like a John Mark album.  It's a perfect mix of originals and covers, and getting the lovely vocals of his wife Sarah on two tracks is a bonus. We proudly declare that Smile In The Mystery is THE #1 best Christmas album of 2018.  [Listen on Spotify]
2.  Something's Happening – CeCe Winans
This release is a moving experience from start to finish. Of course CeCe is one of Christian music's legendary vocalists (with 12… yes 12 Grammy Award in her back pocket). Her voice is simply spot-on as she takes on a holiday songs that focus on the thrill of hope of Jesus' birth. At times orchestral, throwback R&B, acoustic, and contemporary gospel – and with 5 originals and 5 hymns – this is a must-listen this season.    [Listen on Spotify]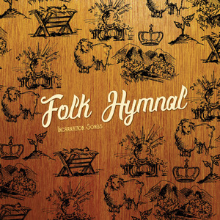 3.  Incarnation Songs – Folk Hymnal
Folk Hymnal is a new multi-artist collective, born out of the creative mind and heart of North Carolina-based songwriter Tim Briggs, and this EP is their debut recording. These are all original compositions with deep, thoughtful lyrics and deliciously inviting acoustic arrangements. Contributors to the project include Taylor Leonhardt, Nathan Storey, Stewart Fenters, & Kelly Graham.   [Listen on Spotify]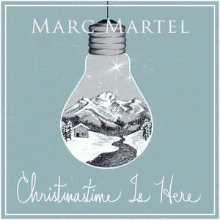 4.  Christmastime is Here – Marc Martel
Some artists struggle to find the "right time" in their career to release a Christmas album.  Not Marc Martel.  He has now released his THIRD holiday album in just as many years.  Once again, there are no originals on the EP, but with each of his Christmas releases, he not only changes up the track list, but also the overall production feel. This time around the power-pop renditions pack an epic punch.   [Listen on Spotify]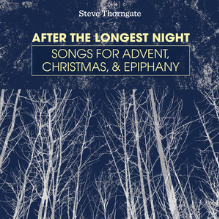 5.  After The Longest Night – Steve Thorngate
This Chicago-based songwriter delivers a generous 14-track project, which is a mostly folk-Americana take on some classic hymns, spirituals, and a healthy dose of originals.  Many churches could use this project as a resource for some creatively crafted expressions of worship for the entire season of Advent, Christmas, & Epiphany.  For something entirely creative, check out the song "God is a Body."     [Listen on Spotify]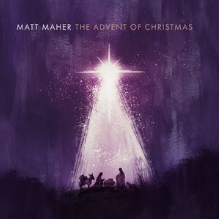 6.  The Advent of Christmas – Matt Maher
This full-length seasonal release by one of the top worship artists of our day showcases more of Matt Maher's accessible songwriting on originals like "Hope For Everyone" and "Love Came Down to Bethlehem." He puts some unique flavor into old carols, like the Celtic-folk rendition of "Hark the Herald Angels Sing." The production may at times be too CCM-y, but there's lots of gold nuggets to be found.    [Listen on Spotify]
Are there any 2018 holiday releases that you would add to this list?  Also let us know below if you tried any of these albums out based on our recommendation.  And check out Episode 24 of the Gourmet Music Podcast for an audio countdown of these Top 6 albums.