Christmas music is an important part of celebrating the Advent season, but often we turn to our nostalgic favorites.  However, we don't want you to miss out on some high-quality brand new Christmas releases.  We've sifted through this year's releases, and we're ready to guide you to the best hot-off-the-presses holiday projects.  Right now we proudly present the 6 Best Christmas Albums of 2022.  (To qualify, EP or Album must have a public release by 12/2/22.)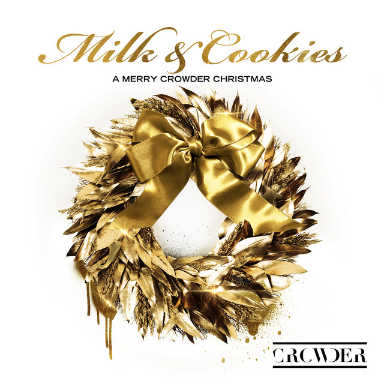 1. Milk & Cookies – Crowder
If you are like us, you want your Christmas music to just have more than just one or two flavors.  With Milk & Cookies, Crowder dishes out a holiday smorgasbord.  There is so much musical goodness packed into these 14 tracks, including foot-stomping bluegrass, high-octane rock, radio-ready worship anthems, singalong modern country, and tender-hearted ballads.  To add a cherry on top, they deliver a Thanksgiving and New Year track as well.  Dive in and find holiday joy with our pick of the best Christmas album of the year.  [SPOTIFY LINK]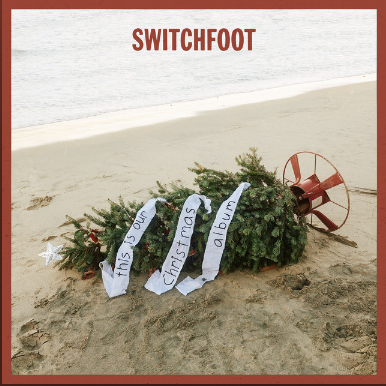 2. This is Our Christmas Album – Switchfoot
If you were thinking maybe Switchfoot would finally phone-in a lackluster album, they play yet another ace from their sleeve with a holiday release that is layered, varied, thoughtful, and crank-to-eleven worthy.  They have some uniquely constructed versions of traditional songs and Advent hymns, plus six well-crafted originals – with the highlight possibly being the John Lennon-esque protest song "Looking for Christmas."  [SPOTIFY LINK]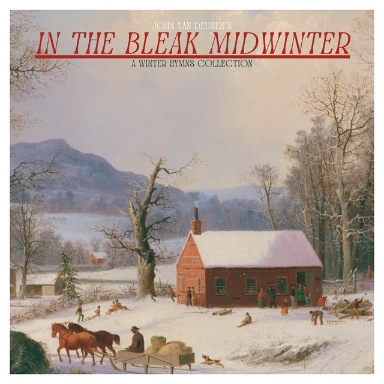 3. In The Bleak Midwinter – John Van Deusen
One of the brighter lights in the world of modern worship music over the last few years has been John Van Deusen.  He takes a more acoustic fireside approach to this album where he sings nearly the full Advent section of the hymnal.  The 14-track is a Christmas caroller's dream setlist, with "Joy to the World," "O Come, All Ye Faithful," "Silent Night," "The First Noel," and more hymns.  The tasteful string section makes these versions velvety smooth.  [SPOTIFY LINK]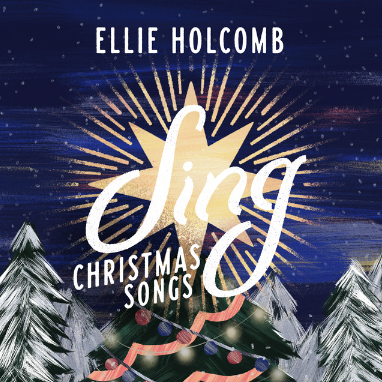 4. Sing: Christmas Songs – Ellie Holcomb
Dove Award-winning singer/songwriter Ellie Holcomb has recently also become a best-selling author.  Earlier this fall, she released the children's book Sounding Joy, and this album is companion to that. But don't be fooled, while the music is definitely accessible to the littles, it is not a kids-only album.  These songs are written and executed wonderfully and are simply bursting with joy.  It doesn't hurt that your father and album producer is legendary Brown Bannister.  [SPOTIFY LINK]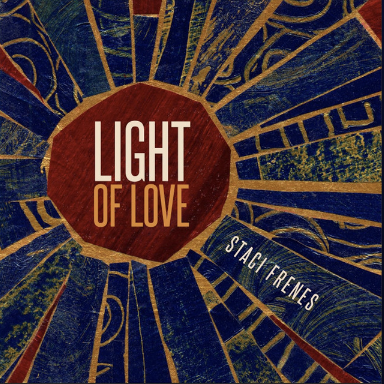 5. Light of Love – Staci Frenes
It's been 16 years since veteran singer-songwriter Staci Frenes last released a Christmas album (and you can't even find it on Spotify).  Her new effort is beautifully built, and with four new originals, showcases a bit more of her strong songwriting chops.  The songs pointedly celebrate the hope found in birth of Christ, but also highlights the joys and memories we have as we spend time with family and loved ones.  [SPOTIFY LINK]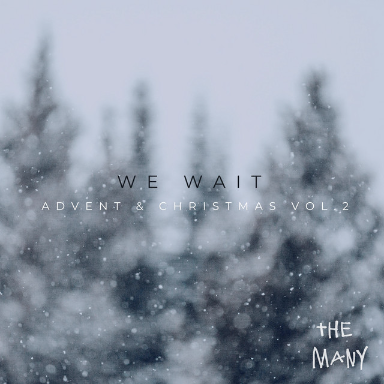 6. We Wait – The Many
This is the second in a holiday series of albums by Chicago-based group The Many.  This short EP offers three thoughtful originals as well as a tender version of "In the Bleak Midwinter."  The songs have a yearning and melancholy that fit well into a contemplative approach to advent.  Like their other releases, the thoughtful lyrics and powerful harmonies take center stage.  Our only complaint is that this short 11-minute EP ends too quickly.  [SPOTIFY LINK]
Don't let these fantastic new Christmas albums be missed.  If you want to take a deep dive into some fabulous faith-centered holiday music, check out our newly updated Christmas Songs of Faith playlist on Spotify, Apple Music, Amazon Prime Music, and YouTube Music.
Be on the lookout for our audio countdown of these Top 6 Christmas Albums on Episode 81 of the Gourmet Music Podcast (releasing 12/1/22).
We would love to hear from YOU!  Tell us below what album on this list most intrigues you (and any other comments).