Thank you to this guest review by Kenneth Davis of Tennessee. If there's a good concert coming to your area that you'd like to review for UTR Media, share the details by emailing utrmedia1@gmail.com.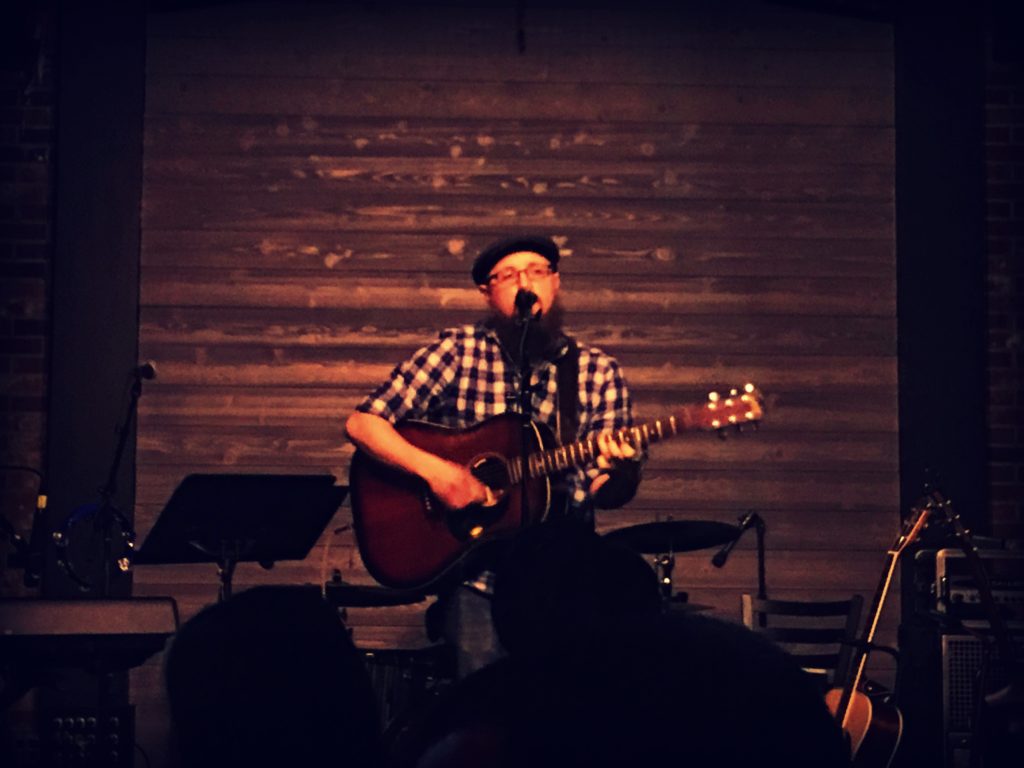 Knoxville's Adam Whipple is no stranger to the stage after performing locally and regionally as an established artist for several years, and on February 2nd, for the release his newest full-length album, The Broken Seasons, he utilized an ensemble of Knoxville's finest musicians to lift his stage show to high levels of impact. The full-band, note-for-note playthrough of the new record exhibited Whipple's unique eclecticism in a way that will linger long in the minds of about a patrons who filled the room.
After acoustic opening acts by Ben Bannister, Carly Bannister, and Tanner Rutherford, Whipple and his band took the stage with an unexpected yet familiar rendition of "Linus and Lucy" from A Charlie Brown Christmas, with Whipple playing the lead on mandolin. This cover functioned as a perfect cornerstone for the set, which towed the line between innovation and various traditional American music styles. Toward the beginning of the night, Whipple discussed the poetic sense of location in songwriters such as Bruce Springsteen and Tom Waits and offered his local song, "North Town Evening," which likens in style to both Springsteen and Waits. Whipple's distinct traditionalism played out in a multitude of ways throughout the set, with mandolin, banjo, violin, and high-strung acoustics painting strokes of old-time style tunes to accompany his heartfelt, highly literary lyrics. To the crowd's delight, Whipple even played penny whistle on a few songs. There were several emotional moments throughout the evening; the more confessional songs "Love's Not Simple," "Eidolon," and "Far Away Land" stirred the audience especially, with the latter being an intimate solo performance from Whipple. The band finished with an encore including an original arrangement of Journey's "Don't Stop Believing" and a passionate cover of Rich Mullins' "Land of My Sojourn."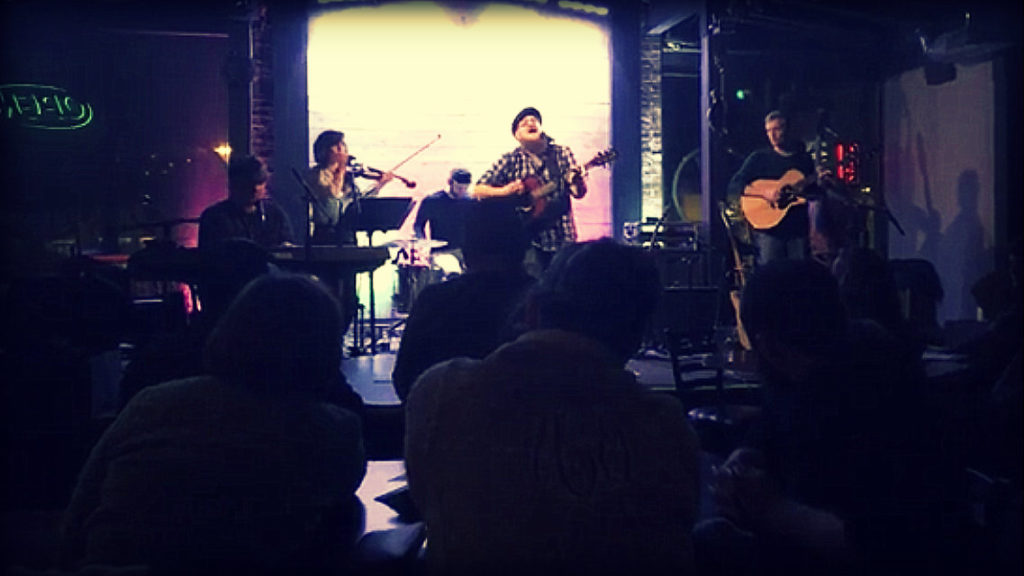 Whipple parades profound commitment to his niche and attracts an audience that can't hear music quite like his anywhere else, infusing a deeply considered Christian faith into thoughtfully constructed eclectic arrangements. This show proved again that Whipple's commitment to his artistic instincts draws in a significant following. Both The Broken Seasons and its release concert provide a glimpse at Whipple's exciting career ahead.
The Broken Seasons is rolling out on all major digital music outlets, and physical copies are available at Rabbitroom.com… and more about Adam can be found at adamwhipple.com.