Last weekend, Judah & The Lion brought their Going To Mars Tour to a capacity crowd at the Riviera Theatre in Chicago. This was the fifth time I've seen these Belmont grads in concert,  and no doubt, this was the best show yet.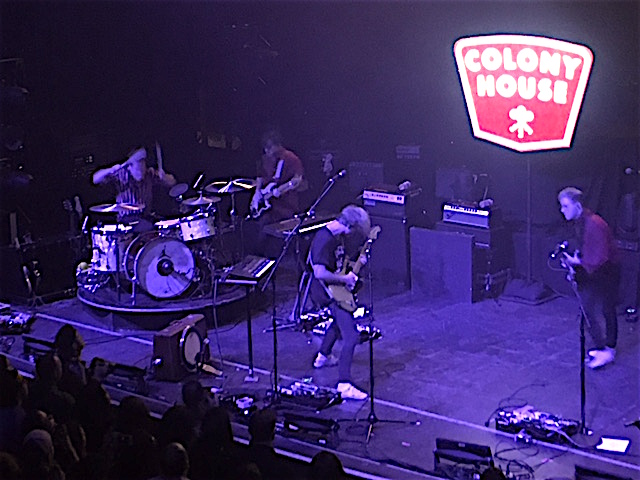 Thanks to good old Chicago traffic, I unfortunately missed the first opening act, Tall Heights.  I got to the venue just as one of UTR's favorite bands, Colony House, started their set. Their command of the stage and audience shows that they'll be headlining tours this size in the coming years. From rock gems like "Silhouette," "Lonely," and "You Know It," they also seamlessly snuck in an acoustic performance of one of their most well-crafted songs "Moving Forward." It was the 6th time I saw these guys live, and they are playing at a new level… what a way to kick off the night.
Judah & The Lion took the stage in front of over 2,400 people and opened the show with their 2014 song "Twenty Somethings." They made it clear several times throughout the show how much they love playing in Chicago, saying this is "pretty much a hometown show for us," especially since mandolin player Brian is from nearby Wheaton, IL. After their opening song, they proclaimed the two rules for their concert: (1) Tonight we are family – despite differences in age, race, economics, politics. (2) Tonight there is only "us" – the audience is just as much a part of the show as the band.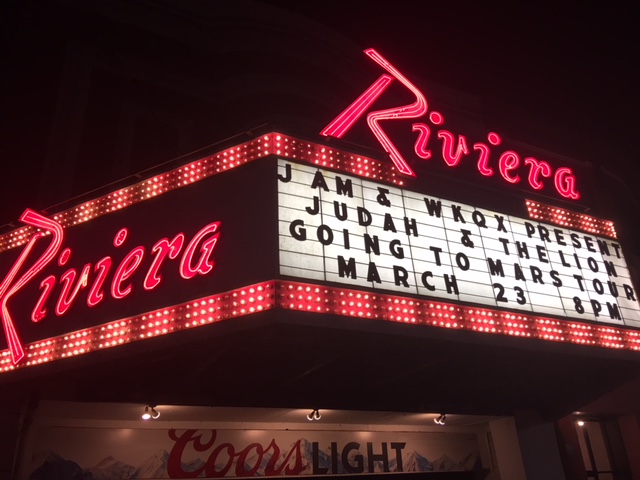 The band flowed through their set – mostly of songs from their two most recent releases Kids These Days (2014) and Folk, Hop, & Roll (2016). There were a few surprises mixed in as well, like their cover of Tom Petty's "Free Fallin," J&TL's lesser-known 2013 gem "Back's Against The Wall," and a raucous rendition of The Killers' "Mr. Brightside" – including the guys from Tall Heights and Colony House joining them on stage. My personal favorite song in the set was their 2017 song "Going to Mars," which is a song with a crescendo of energy, and the positive message of "Do what is right/ Fight for the truth/ Say something that means something to you/ Invest in the love/ Hope for the best/ Follow what's in the left side of your chest."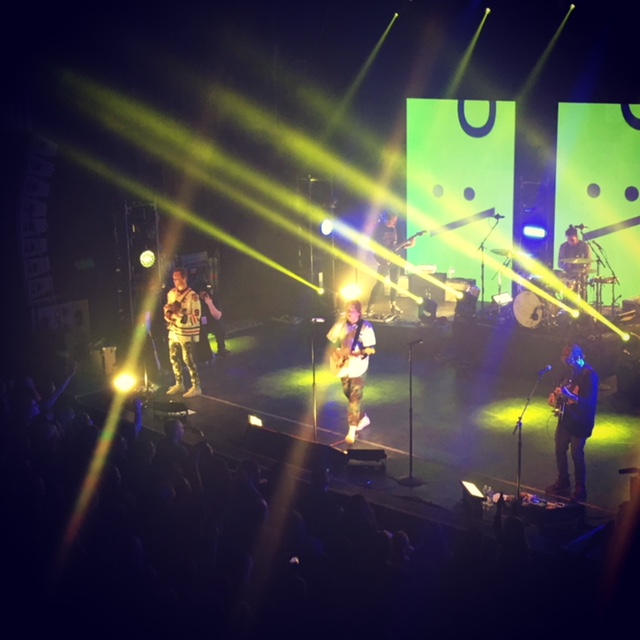 Their song "Take It All Back" became a legit hit last year, and got lots of airplay on big Chicago stations like WXRT and WTMX. The audience became unglued for this song, and really showcased the power of having a hit song that connects with the masses. They followed up the song with a 2-minute "dance party" – which was basically a remix version of "Take It All Back" (which allowed them to milk all the amazing energy in the venue a bit longer – wise move).
For the encore, they had a singalong version of "Lean on Me" and another quintessential crescendo song "Water."  From the stage, Judah proclaimed: "To a city that taught us to believe in ourselves, we want to inspire you to believe in yourselves."  After exiting the venue, I turned to my wife and my first reaction was, "That was insane!" The Going To Mars tour is definitely in the top 10% of the best concerts I've ever seen.  The tour is continuing through much of April, and I highly recommend seeing this one if it's heading your way.