I don't believe anyone will convince me otherwise – the most challenging job on the planet is raising children.  Sure there are plenty of other jobs that cause more sweat, affect more lives, and can even be more life-threatening. However, there is always a risk vs. reward decision made before accepting those jobs.  Parenthood, on the other hand, is an output like no other – so much effort, so much responsibility – and there's no paycheck on the other side.  The "Christmas bonus" of parenthood is a major net loss each December.
My wife Laura and I have five amazing children.  In many ways, our lives revolve around our kids – from their nap schedules when they were toddlers, to their extra curricular activities as middle schoolers and high schoolers.  Our budget, our schedule, our vacations, our future dreams are often times centered on the needs of our children.  The good parents I know graciously accept this call of duty and they exhibit sacrificial love on a daily basis.  When I became a parent for the first time, I had a light bulb moment:  I realized the amazing amount of sacrificial love that my parents had for me and my siblings.  It was something that I hadn't fully appreciated, but in becoming a parent, the veil had been lifted.
I share one song each year that stands out as my favorite for the Easter season. My 2019 pick is a song about sacrificial love – the kind so strong it triumphs over Death itself.  Just five months ago, the band Crowder released their latest album I Know A Ghost along with this excellent song "Golgotha Hill (King of Love)."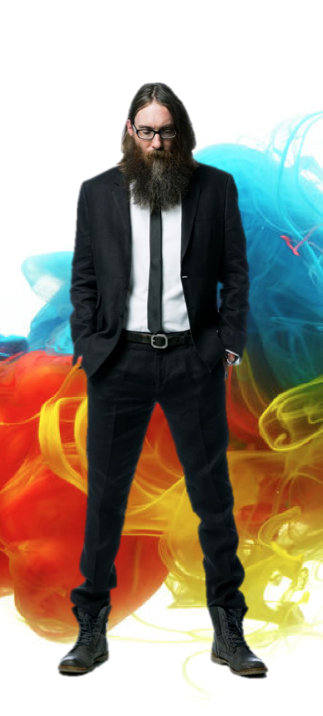 I've heard many pastors paint the scene of Holy Week like the plot of a suspenseful Hollywood movie.  Jesus and his band of brothers are the wrongfully accused, narrowly escaping the authorities at every turn.  The villains are the religious leaders who want to put Jesus to death. Herod and Pilate are the mob bosses trying to get the job done while keeping their hands clean.  And angry crowd have discarded all reason and are siding with the bad guys.
But that version of the story forgets what this song reminds us of – the words of Jesus in John 10:18…
No one can take my life from me. I sacrifice it voluntarily. For I have the authority to lay it down when I want to and also to take it up again. For this is what my Father has commanded.
Jesus' death, burial, and resurrection is a giant act of sacrificial love.  He willingly gave all of Himself because He loves us with a deeper intimacy than parent and child. His love gives us new life, forgiveness, peace, and everlasting hope.
"Golgotha Hill (King of Love)"
Performed by Crowder
Album: I Know A Ghost  [Spotify Link]
LYRICS:
It's a long road up Golgotha hill
It's a long road up Golgotha hill
It's a long road, all terror and tears
But there ain't no stopping love
On a rugged cross, Jesus bled
On a rugged cross, Jesus bled
The sky went dark and the moon turned red
But there ain't no stopping love
He said
(King of Love) You can spit on me
(King of Love) Put your crown on me
(King of Love) Put your whip on me
(King of Love) I'm paying it all on Calvary
And the Son went down
And the Son went down
On the killing floor
The Son went down
The Son went down
The Son went down
On the killing floor
But you can't stop love
You can't stop love
You can't stop love
Sunday morning, stone rolled away
Sunday morning, stone rolled away
Sunday morning, nothing in that grave
Cause there ain't no stopping love
No, there ain't no stopping love
And the devil went down
The devil went down
On the killing floor
The devil went down
The devil went down
The devil went down
On the killing floor
Yeah, the devil went down
The devil went down
On the killing floor
The curse was broken
Heaven was opened
The devil went down Forevermore
You can't stop love
You can't stop love
No, you can't stop love
All of hell couldn't stop love