Our organization has consistently been showcasing and discussing the most meaningful, artistic, well-crafted, and thought-provoking music from a Christian worldview for the last 12 years.  Now, we take time to reflect at the close of a decade on the music that has rocked our earbuds and stolen our hearts… and in very real ways has drawn people closer to the Creator.  What is a "gourmet" album?  It's one that is well-crafted, faith-inspired, and speaks to the soul.  This list is in the spirit of celebration, not competition, and weeding down to this list was a monumental task.  I mean, how can we have a "Best of the Decade List" without Drew Holcomb, Over The Rhine, Ben Rector, Judah & The Lion, or The Gray Havens?  When you welcome in collective voices, sometimes the end results are a surprise [and it doesn't lessen our love for the other artists].  And if you are a regular K-LOVE/CCM listener, this list will be a shocker, because you might not even be aware that a world of excellent faith-based music exists outside of the radio airwaves.  We now proudly present UTR's picks for the 30 Best Gourmet Albums of the Decade (2010-2019).
[These are the five sources – in weighted order – that contributed to this list:  1. UTR Critics Panel,  2. UTR Staff,  3. Previous UTR Year-End Rankings, 4. UTR Community via two polls, 5. General critical praise]
* Albums are unranked — listed in alphabetical order by Album Title
30 Best Gourmet Albums (2010-2019)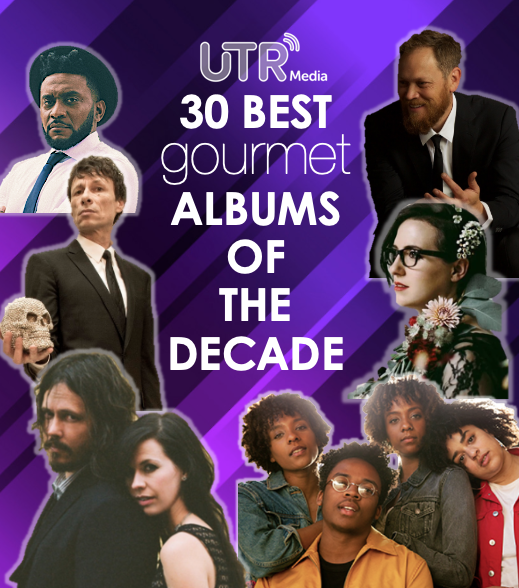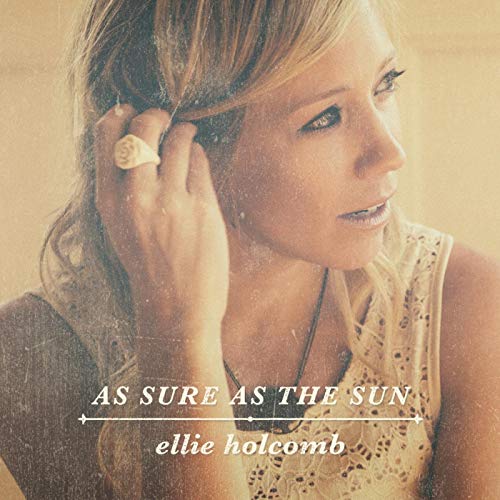 As Sure as the Sun – Ellie Holcomb  (2014)
Upon exiting the band Drew Holcomb & The Neighbors, Ellie released a couple of worshipful indie EPs, which led to this debut full-length project. The project avoided the cookie-cutter CCM sound, yet still was warmly received by radio.  It led to Ellie winning New Artist of the Year at the 2014 Dove Awards.  One UTR critic said, "Sweet and strong – this album is a solid reminder of the goodness of God."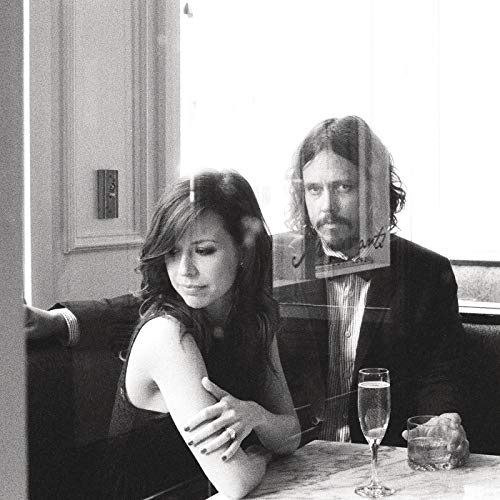 Barton Hallow – The Civil Wars  (2011)
This Americana gem won a Grammy and, thanks to some stellar production work by Charlie Peacock, the tracks still stand strong to this day.  One UTR critic shared, "They certainly moved the needle, got our attention, made some amazing music, and then…" Another stated, "They captured lightening in a bottle with rich vocals and refined folk songwriting. Pity they couldn't make it last beyond two albums."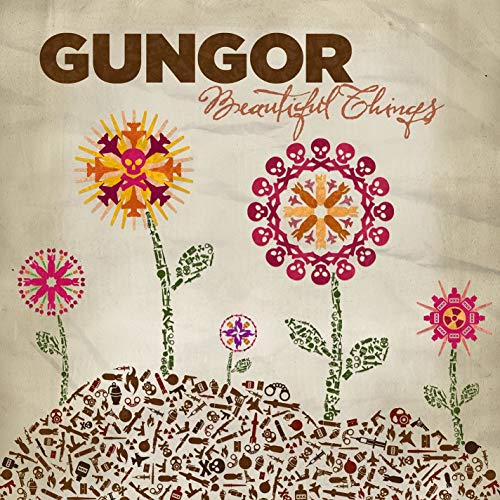 Beautiful Things – Gungor  (2010)
While Christian Radio was intentionally becoming more homogeneous, Gungor burst onto the scene with this dynamic, layered, thought-provoking, and still very worshipful release.  It garnered a well-deserved Grammy nomination in the year that followed. One UTR critic stated, "This had everything – soaring anthems, passionate angst, and fragile introspection – add to that banjos, strings, glockenspiel, and a toy piano."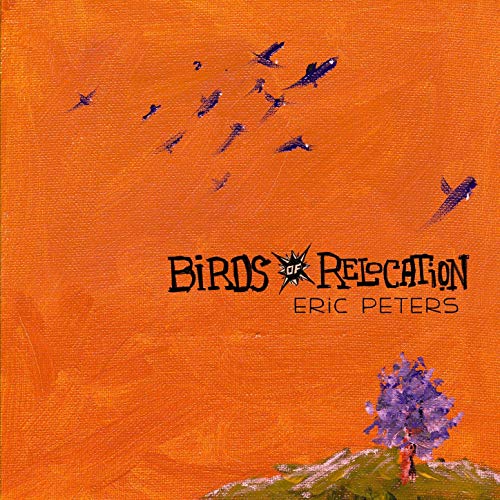 Birds of Relocation – Eric Peters  (2012)
The joy and victory of the New Testament is felt more deeply with a keen understanding of the Old Testament.  In the same way, this album is worth pairing up with Eric's 2009 album Chrome, which chronicles a season of darkness and despair.  Birds of Relocation is a coming into the light with a "new year" of hope. One of our panelists exclaimed, "The resurrection experience is palpable! A masterclass in spiritual songwriting."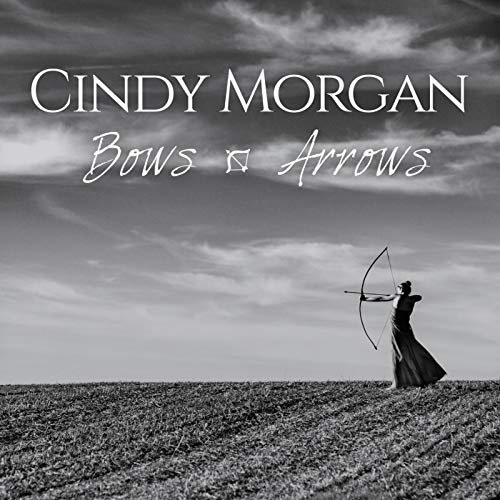 Bows and Arrows – Cindy Morgan  (2015)
"Cindy Morgan had never penned better work, sung with more heart, constructed more timeless arrangements, or created a deeper soul-stirring project," said one of our panelists.  While the songs are so relatable they might bring tears to your eyes, the saddest part by far is that more people haven't discovered this masterpiece. It's one of Christian music's most well-written and well-produced gems… one that will still matter 50 years from now.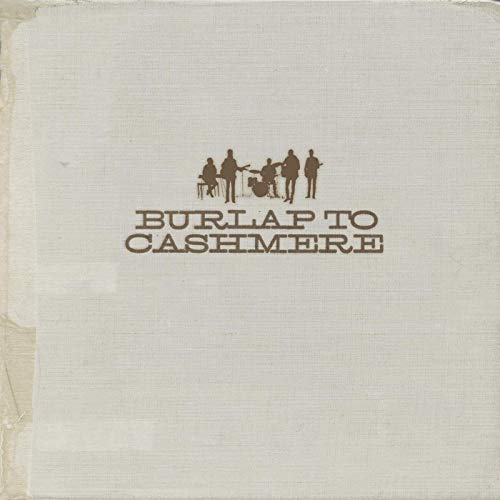 Burlap To Cashmere – Burlap To Cashmere  (2011)
This incredibly well-produced sophomore album arrived 13 years after their wildly-popular debut.  Simply put, the band burned out and called it quits circa 2000. The band reunited after a road rage incident nearly took the life of guitarist Johhny Philippidis.  The subsequent self-titled release is (still to this day) jaw-droppingly good.  One panelist shared, "This is an acoustic-folk masterpiece with pinpoint perfect production."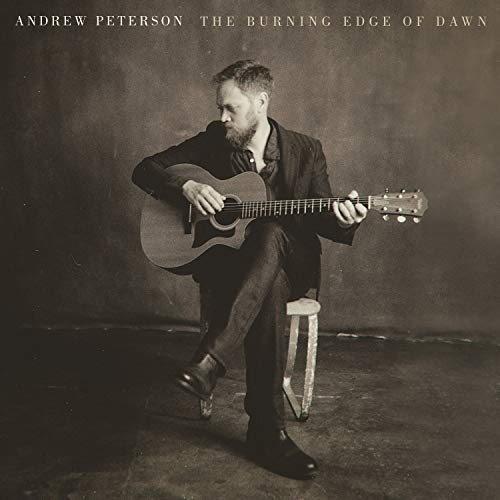 Burning Edge of Dawn – Andrew Peterson  (2015)
This is the only artist with two albums making this list.  Prior to the creation of this album, Andrew dealt with a season of deep discouragement and a dry well of musical creativity.  Somehow this gem was able to bloom from that seemingly infertile ground – with a major assist from old friend and new producer Gabe Scott. One critic described it as "an introspective and dark release that resolved with hope and grace."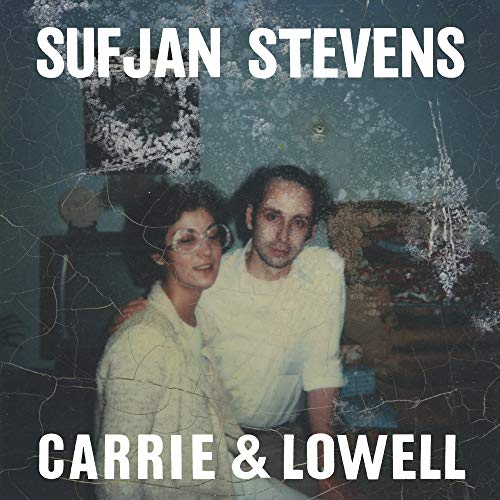 Carrie & Lowell – Sufjan Stevens  (2015)
Sometimes, Sufjan's gentle indie-folk music gets called "easy listening." Yet, Carrie & Lowell is thematically gritty. One of our critics explains, "I've yet to hear of another album that has been able to emotionally dismantle a listener and then make them whole again. This is an album for the ages, and has explored grief in a more beautiful, inviting, and redemptive spirit than most artists could ever hope for."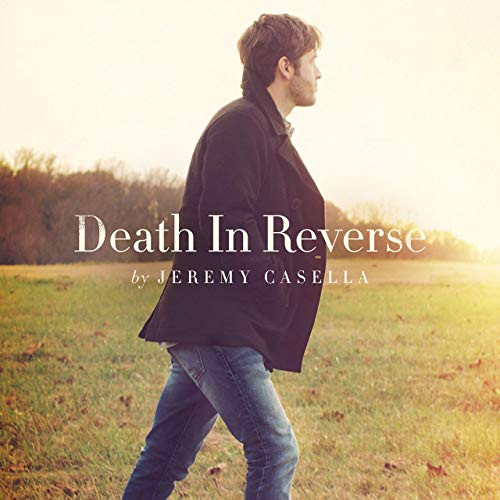 Death in Reverse – Jeremy Casella  (2014)
This project began with Jeremy wanting to explore the theme of joy and weave it into his music. Then he discovered NT Wright's Surprised By Hope, which gave him new language to help inform his lyric writing. Which led to observing themes of resurrection in his own life, eventually weaving into these brilliant songs.  One panelist shared, "Spacious sounds and stirring songs create a soundtrack of relentless hope."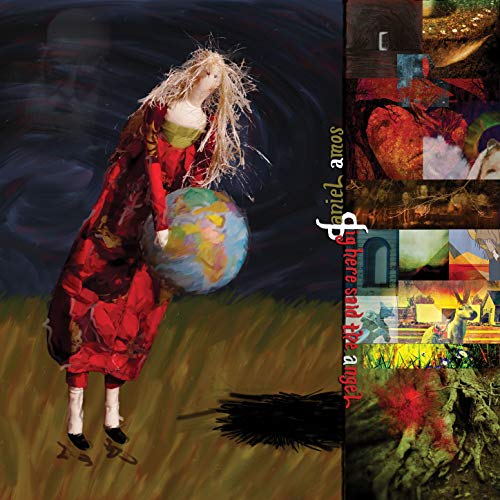 Dig Here Said the Angel – Daniel Amos  (2013)
These trendsetting veteran rockers returned in amazing form with this standout release. One panelist shared, "This is my overall favorite album of the last TWO decades. It's stunningly deep, soulful, and healing." Another critic added, "Terry Scott Taylor is among the most talented songwriters of our generation and the writing here ranks with his finest work."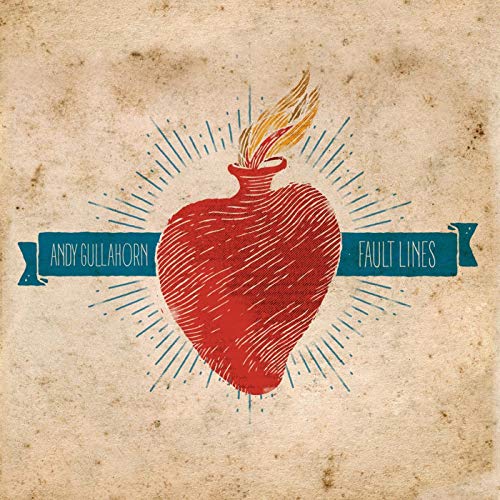 Fault Lines – Andy Gullahorn  (2016)
"Really, any Andy Gullahorn record could make this list, but the songs on Fault Lines are the ones that wreck me every time," pointed out one UTR panelist. You get much of the same thing with each record by Andy — a locked-in folk/singer-songwriter sound, bits of whimsy and humor, and some crazy-good songwriting that you can keep coming back to. Fault Lines boldly tackles themes of struggle yet full of the promise of hope.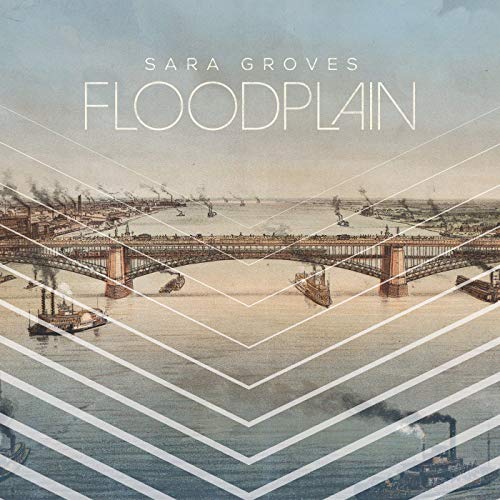 Floodplain – Sara Groves  (2015)
"This album may be Sara's most deeply felt to date, with introspective and insightful songwriting," described one UTR panelist.  Another added, "This is a profound listening experience, deeply affecting me personally and spiritually." You won't find cliches, easy-to-digest metaphors to describe God, or conventional songwriting shortcuts – the listener feels the heft of every line in every song.  It was near the top of UTR's year-end list for 2015.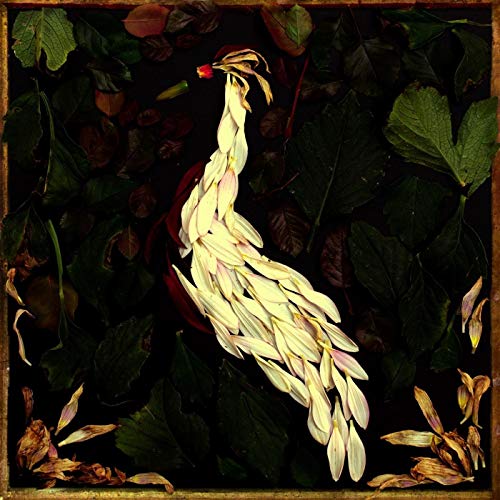 Fortunate Fall – Audrey Assad  (2013)
"Stunning and captivating music and lyrics, with ancient melodies woven throughout," shared one UTR critic.  Another stated, "This record feels like a gift of love to the church – ethereal songs for prayer and meditation. And all these years later it's still a great listen."  This album was also a milestone in a changing industry, as Audrey intentionally left her record label and began releasing music independently.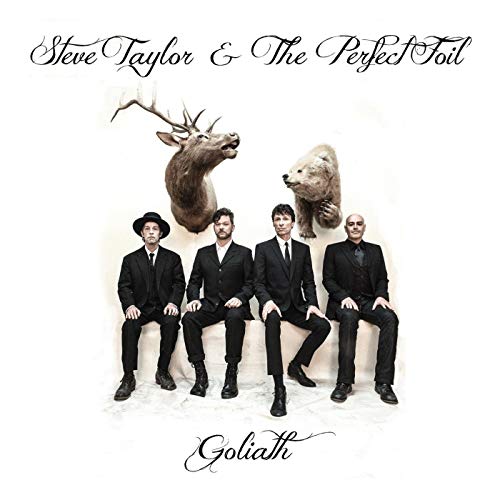 Goliath – Steve Taylor & The Perfect Foil  (2014)
Sure, Steve Taylor was busy running a record label and creating films, but it was 21 years since he released new music… and Goliath was indeed a giant comeback. One critic raved, "This record is a raw and creative rocker from the wittiest lyricist Christian music has ever known." Another added, "This was worth the wait, proving Taylor is Christian indie music's resident genius songwriter." It was UTR's #1 Gourmet Album of 2014.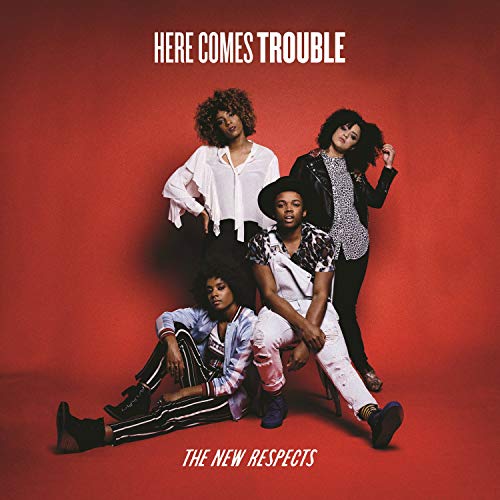 Here Comes Trouble – The New Respects  (2017)
With a fusion of rock, funk, and pop mixed with some throwback style, The New Respects became the most exciting new artist to emerge in 2017.  Their music caught the attention of the mainstream too, getting press coverage by major outlets like Rolling Stone, Pop Matters, and NPR.  One UTR critic expressed, "This quartet delivered one of the hippest, freshest debuts ever – with lyrics that elevate humility, community, and love."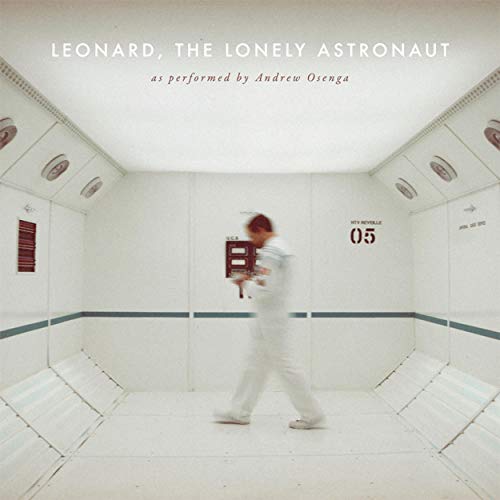 Leonard, the Lonely Astronaut – Andrew Osenga  (2014)
No one could have predicted last decade that we could type this sentence now: This amazing concept album was recorded in the set of a spaceship located behind a Nashville taco joint.  Still, the real magic of this album is in the finished music.  One panelist stated, "This album should be required right-of-passage listening for any man entering the thickness of adult life."  Another declared, "Brilliant… this music never loses its edge."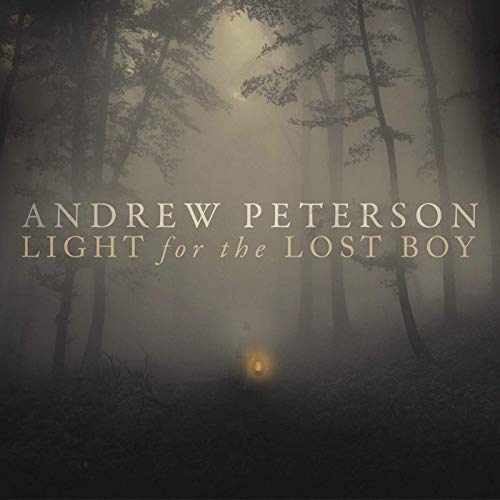 Light For The Lost Boy – Andrew Peterson  (2012)
With 9 career studio albums to date, many fans and critics have called this project his magnum opus.  One critic shared, "I still can't believe this record exists. It not only contains big, moody, atmospheric soundscapes, but also some of Andrew's best songwriting." Another added, "This album is full of insightful songwriting, introspective expressions of faith, and a broadening pop/folk sound."  It was UTR's #1 album in 2012.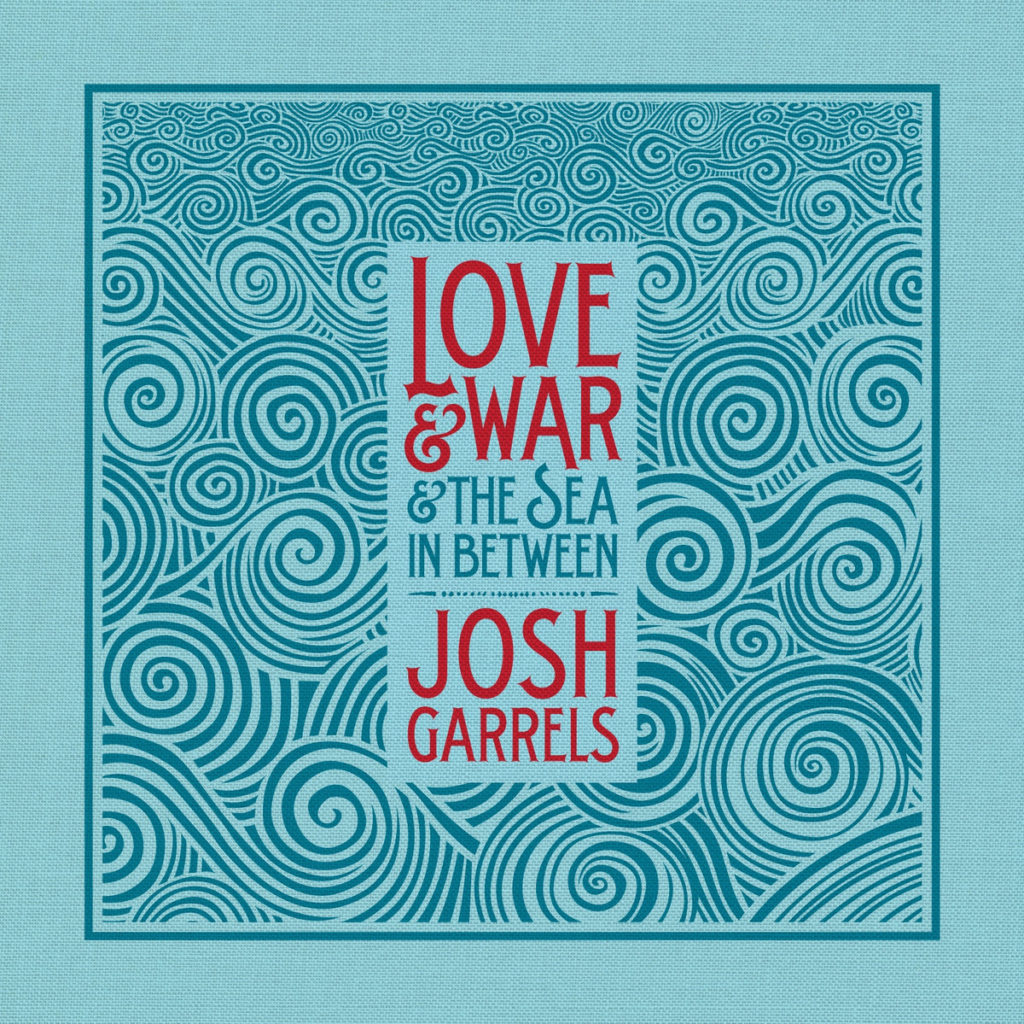 Love & War & The Sea In Between – Josh Garrels  (2011)
It's hard not to consider this a game-changing album for Christian independent music.  The fact that Josh gave away this masterpiece work free for a year in a pre-Spotify era was astounding. One of our panelists described it as "a reverent, poetic, prophetic, and musically diverse release from an artist who overflows with creativity and spirituality."  Another quipped, "It's a glorious epic album and still a rewarding listen."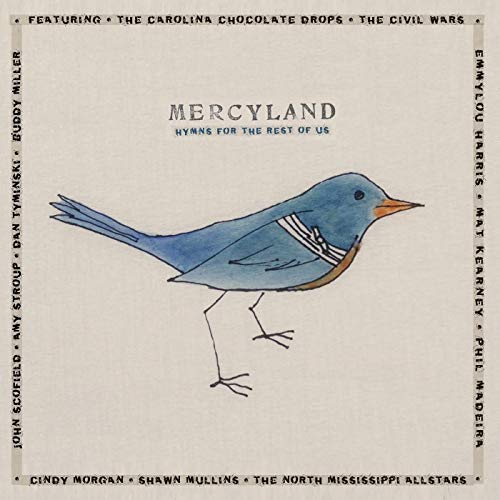 Mercyland – Phil Madeira & Friends  (2012)
Anything Phil Madeira touches is worth a listen, but this multi-artist project is an Americana gem (which generated a Grammy-winning song). One panelist said, " This compilation has never received the recognition it deserves. Amazing artists gathering to sing all new songs written by Phil Madeira and friends – about a faith that just won't die no matter how diligently small-minded folks try to kill it. So good."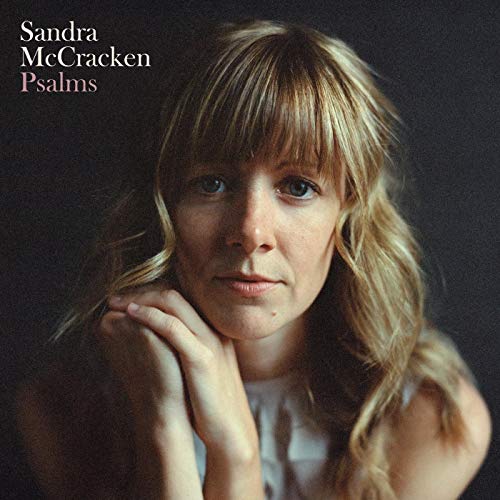 Psalms – Sandra McCracken  (2015)
One of our Facebook followers rightly described this album as "nothing short of a masterpiece."  Sandra McCracken is a crucial and valuable voice for the Church in creating songs of lament, longing, confession, and praise.  Psalms might be her career-best work, and was described by one UTR critic as "beautiful and stirring scriptural songs recorded in a living room in Brooklyn – simply gorgeous melodies."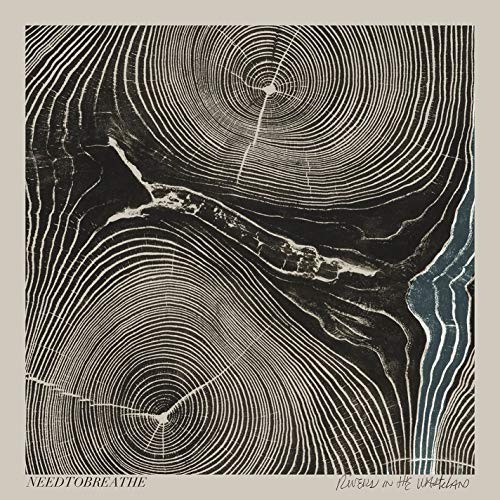 Rivers in the Wasteland – Needtobreathe  (2014)
"Funny how many times this has happened in rock history. A band finds itself at a crossroads and considers calling it quits. Instead they press forward and end up with a highpoint of their career," said one UTR panelist when reflecting on Needtobreathe's 5th career album. Another stated, "Every song is absolutely amazing – very relatable and transparent words using poetic and Biblical language throughout."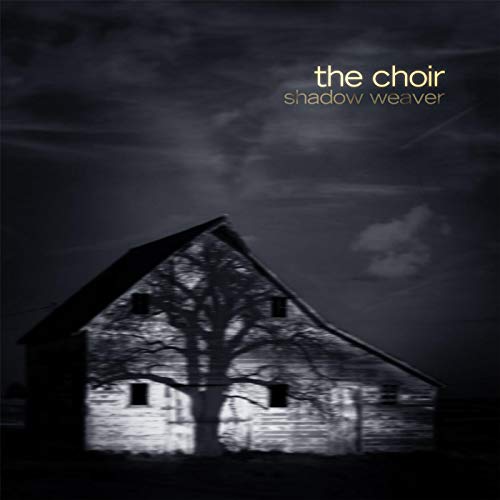 Shadow Weaver – The Choir  (2014)
"This album proves that 40 years into their career, The Choir is still turning in new ideas, great songs, fantastic performances, and simply beautiful work," remarked one critic.  These veteran rockers turned in four stellar studio albums this decade, and most critics and fans agree that Shadow Weaver stands the tallest.  Another UTR panelist said, "These are songs from the heart and soul… in contention for The Choir's career best work."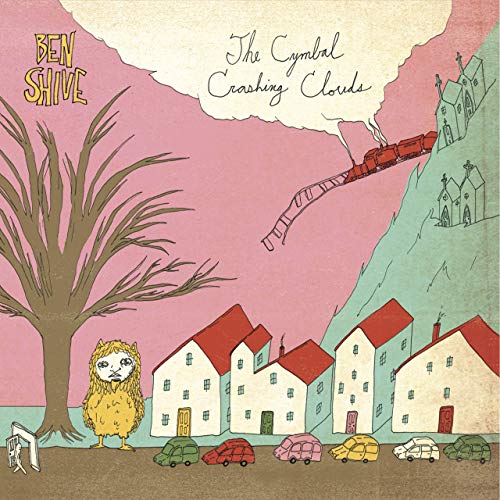 The Cymbal Crashing Clouds – Ben Shive  (2011)
Ben knows how to make a darn good record.  But he's only made two… for himself.  He's busied himself as one of the most sought after producers in Nashville, crafting albums for MercyMe, Rend Collective, Brandon Heath, Ellie Holcomb, and dozens of others. His last solo album is a masterpiece.  One critic shared, "This gem is a creative wonderland with modern flair and nods to The Beatles and The Beach Boys."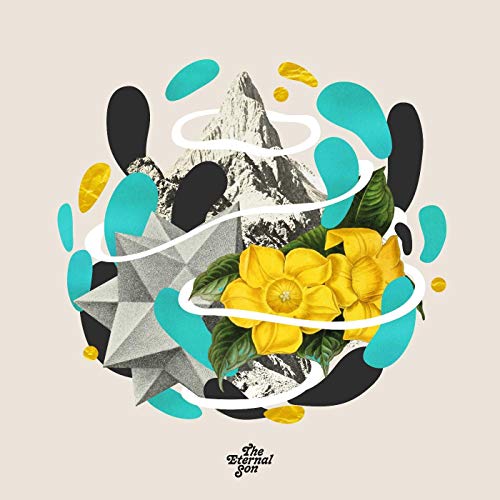 The Eternal Son – Rivers & Robots  (2016)
Rarely is modern worship music described as "versatile," but this is a quality we get from this Manchester, U.K. band.  In this, the band's 4th album, they draw from classic, modern, and indie rock influences and add in some mild electronic sounds – coupled with lyrics of vertical praise.  One UTR critic stated, "With smooth and full vocals, this album is unlike anything most folks will hear in the worship category."
The Medicine – John Mark McMillan  (2010)
We often forget how much of a game-changer this project was.  It took the theme of resurrection and expounded on it in all directions.  The indie-rock anthems and creative language still connect deeply with listeners.  One critic stated, "In the midst of a worship scene with slick production and easy singalong lyrics, McMillan give us gritty Southern rock vibes and a refreshingly different approach to worship lyrics."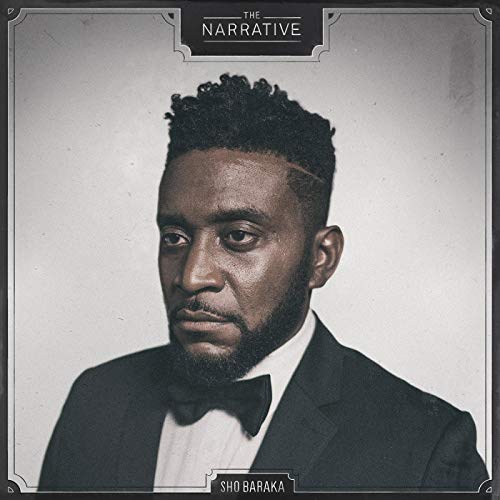 The Narrative – Sho Baraka  (2016)
Gospel Hip Hop experienced explosive growth through this last decade.  The highest artistic accomplishment in the field is arguably this 4th career album from Sho Baraka. One of our panelists shared, "The Narrative stands out as a masterpiece of socially-engaged, gospel-infused, delicately-crafted hip hop.  This album stands in sharp contrast to what often felt like divisiveness, distraction, or pandering within the genre."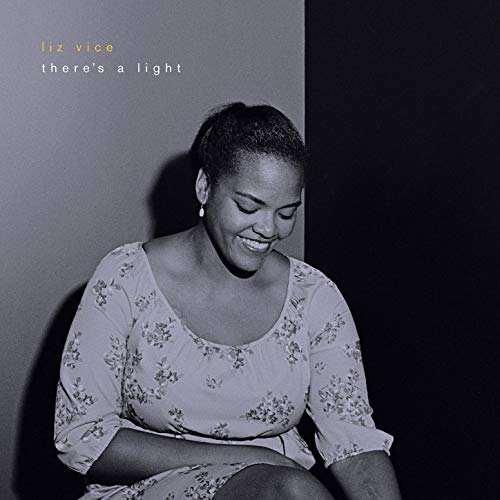 There's A Light – Liz Vice  (2015)
"I'll always love this record because it was the first time I heard Liz Vice – enough said," quipped one UTR panelist.  This debut solo project garnered rave reviews from NPR, AXS, and The New York Times, proving that the "light" of Liz's music would shine well beyond the walls of the Church. A different critic shared, "This record is full of funk and soul. It's still an album to go back to again and again."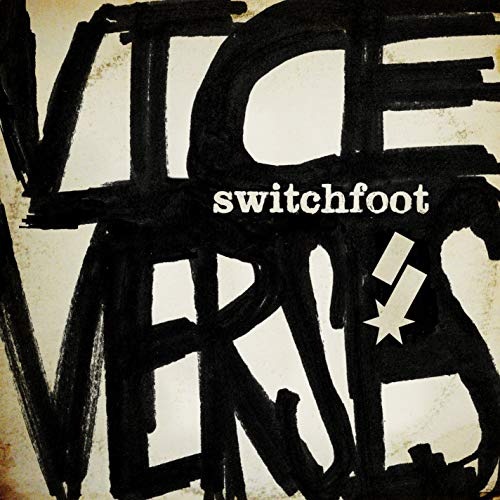 Vice Verses – Switchfoot  (2011)
When weighing response from critics, fans, and marketplace reviews – it's fair to say that this was the best faith-based rock album of the entire decade… and possibly the best release of Switchfoot's illustrious 22-year career.  One UTR critic describes this as "raging rock, quiet and reflective lyrics, and singalong power anthems at their best." Another adds, "This has lyrical depth and scope plus a new layer of weight in their sound."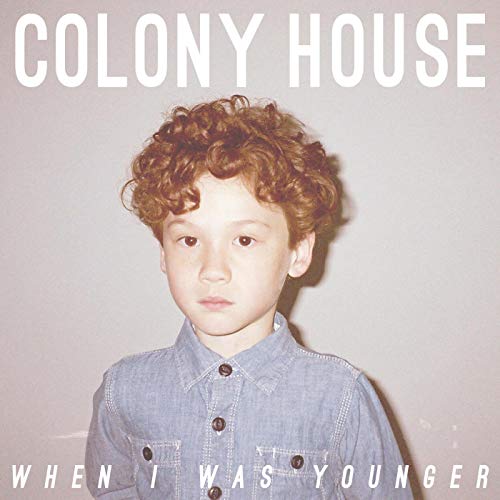 When I Was Younger – Colony House  (2014)
With years touring as the band Caleb under their belt, the guys rebranded with an edgier sound, tighter production, and the new name Colony House.  One UTR critic pointed out, "This band sounds nothing like their famous dad (Steven Curtis Chapman), and they demonstrate here that they could be one of the fresher sounding rock bands to break out of Christian music in the 2010s."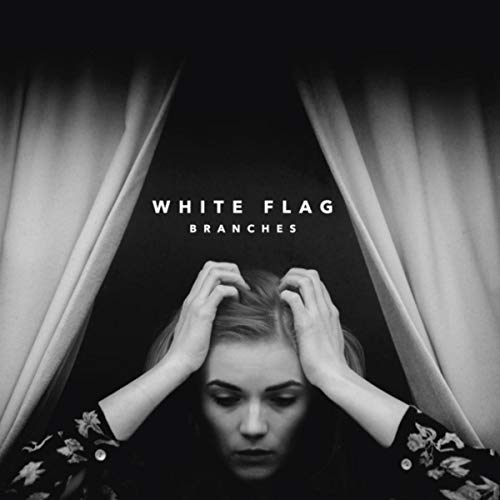 White Flag – Branches  (2016)
Here you will find a cohesive album throughout, with impeccable harmonies, multi-instrumental arrangements, and lyrics full of yearning, passion, and spiritual truth.  Rawckus Magazine said, "White Flag delivers the goods… think Peter, Paul, & Mary singing Arcade Fire tunes."  One of our panelists stated, "This album has an amazing sound, great lyrics, incredible harmonies, and was fantastic to see live."
15 Honorable Mentions for Decade's Best
[Listed Alphabetically by Album Title]
.
Crooked – Propaganda  (2017)
Every Power Wide Awake – John Van Deusen  (2018)
HARDLOVE – Needtobreathe  (2016)
He Will Not Cry Out – Bifrost Arts  (2013)
Invisible Empires – Sara Groves  (2011)
Let Them Fall In Love – CeCe Winans  (2017)
Monarch – Zach Winters  (2014)
One True Vine – Mavis Staples  (2013)
Play Dead – MuteMath  (2017)
Red Sea Road – Ellie Holcomb  (2017)
Sea of Glass – Warbler  (2015)
Sentimental Creatures – Jess Ray  (2015)
The Painted Desert – Andrew Osenga  (2018)
The Shelter – Jars of Clay  (2010)
Waterdeep – Waterdeep  (2015)
Now it's time to get your feedback.  * Which of these were your favorites?  * What would you have added to this list?  * Are there any albums on the list that you feel like you missed or didn't give much time to that you now want to revisit?  — Share your comments below so we can all enjoy the further discussion!