UTR's flagship event Escape To The Lake 2018 is coming soon to Faith Church in Cedar Lake, IN.  We still have slots available if you'd like to get information about registering for the entire event – including all meals, sessions, worship, open mic, and more.  For those, who can't make it the whole time, we invite you to come out for one of our evening concert blocks on either July 19 or 20.
.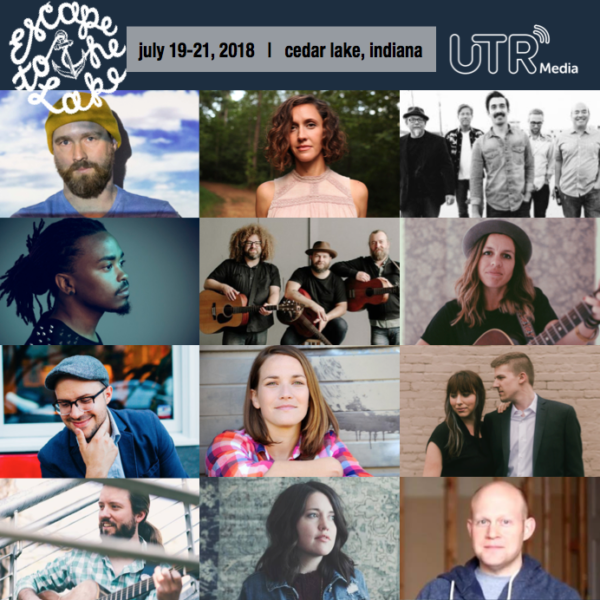 .
The lineups are set, and we are excited for some world-class live music. Past attendees will tell you that these are very special evenings with some of the best songwriters alive today.
THURSDAY, JULY 19 – 6:45PM
Christa Wells
Jess Ray
Taylor Leonhardt
Matthew Clark
The Mosleys
Caroline Cobb
Adam Whipple
FRIDAY, JULY 20 – 6:45PM
Andrew Osenga
Zach Pietrini Band
Royce Lovett
Wild Harbors
Nick Flora
Doors open at 6:00pm each night. Tickets are $30 per person (ages 0-5 are free). Order your tickets in advance using the promo code "campfire" and get tickets for only $18 each!
.
VENUE INFORMATION:
Faith Church – Cedar Lake Campus
6279 W. 133rd Ave
Cedar Lake, IN 46303
Church office – (219) 374-6309
.