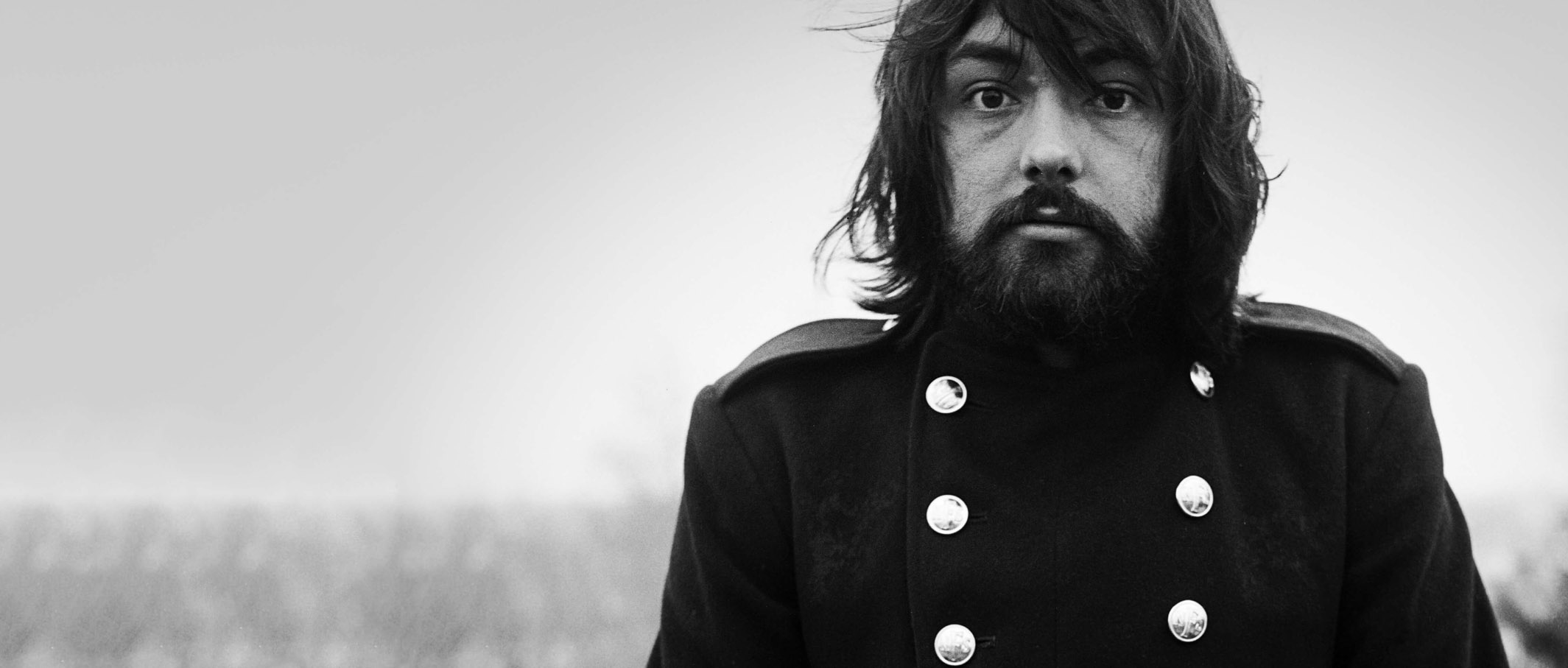 We polled some of our listeners and asked, "What artist has had the most spiritual impact on your life?" We received over 300 responses of which Rich Mullins was one of the most citied artists; here are some of their stories.
"Rich Mullins has the kind of music you can just cry out to God while listening to — because he was crying out to God as well, I think. He was especially important to me when I was going through a divorce. I still remember when I heard on the radio that he died – I wept like he was family." – Kim M., MI
"Rich's songs really set the bar for me in terms of Christian music – he pulled no punches lyrically or musically and he lived what he sang. I found echoes of myself in his honest expressions of humanity and spiritual longing. Based on that, I came to expect those qualities of humility and approachablility in my choices of Christian music. Now, songs by people like: Andrew Peterson, Andrew Osenga, Andy Gullahorn, Jill Phillips, Derek Webb, Sandra McCracken & Randall Goodgame fill my playlist. But I still listen to Rich every now and then – and it still stirs something in me every time." – Mike A., VA
"Lots of artists have songs I love that have inspired and uplifted me, but I have more vivid and deep moemories of the times when it was Rich Mullins – or better said, the things that his muisc uplifted me from were deeper than other songs I can recall. I have several memories of going outside my house at night, very late when everyone else was asleep, and singing his songs while looking at the stars. Despite the picturesque image they were usually times when I was extremely torn up over some family issues. I'd go outside and sing as a way to comfort and encourage myself and by the time I was ready to go back inside I'd at least feel somewhat better, and often felt fully cheered up. His songs have given me courage to believe in God to help me, 'Awesome God,' and have been with me when asking Jesus for help, 'Hold Me Jesus.' At other times, they were there when I simply loved seeing the stars and the fields at night and had to sing about how beautiful God is, 'Calling Out Your Name.' So while there are about a dozen artists that I can say have had an impact on my spiritual life, I think that Rich Mullins is probably the primary culprit for change." – Arahmynta V., Canada
"There is no question in my mind that Rich Mullins has been the most influential musician in my walk with Christ. His lyrics and music spoke to me even before I was saved. After I came to Christ it felt like he was singing TO me and FOR me in almost every song." – Joy H., AZ
"I started listening to Rich Mullins' recordings when I was an immature Christian. Rich and his songs taught me a lot about the beauty of God and his creation, the importance of the church, and basic theology. I later learned that the song that kept me from committing suide before I was saved was recorded by Amy Grant, but penned by Rich Mullins. The song was 'Doubly Good.'" – Bill S., TN
"Rich Mullins had a deep impact on my spiritual life. I appreciated that he was honest with his sinful nature and to a point embraced it – giving grace that much more meaning. Rich helped me see that we are all like filthy rags, but that we are loved by our creator and our only response to that love is worship." – Corey T., GA
Make sure you check out our special 3-week tribute honoring Rich: episode #204, episode #205, and episode #206. You can also enter our Rich Mullins contest where you have the chance to win his entire discography.  Has Rich Mullins' music made a spiritual impact on your life?  Share your story below.