Does music follow you around all day – even in the midst of silence?  Do you sometimes process life through music?  We think that is a beautiful thing. Indeed, music is a powerful tool that God uses to unlock certain doors of the soul that only music can do.  Albert Einstein once said, "If I were not a physicist, I would probably be a musician. I often think in music. I live my daydreams in music. I see my life in terms of music."  It's our hope that this playlist of songs helps you rediscover your soul connection to music – and speaks deeply to your heart!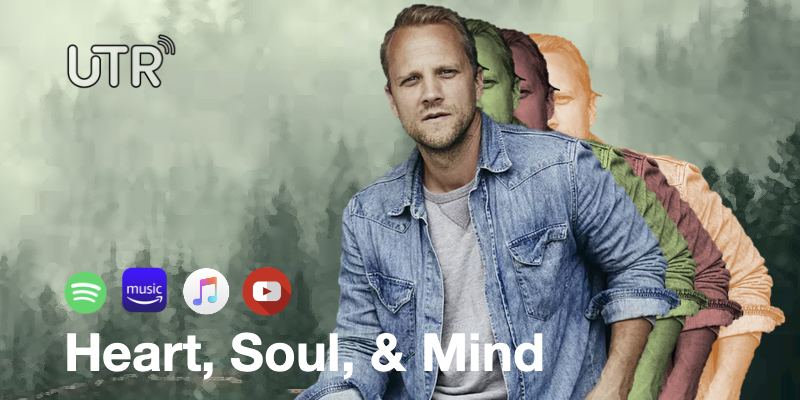 Curator's Notes (July-Sept 2021)
Last year at this time, musicians who would normally be touring were stuck at home… many of them writing more songs than usual.  And if you've noticed, 2021 has had a LOT of new music coming out… and it seems like the pace picked up even more in late Spring.  So, this playlist has a lot of hot-off-the-presses songs, including Andrew Ripp, Switchfoot, The Faithful Collective, Antoine Bradford, Adam Whipple, Colony House, Seryn, Judah & The Lion, Civilized Creature, and more.  I hope you dive deep and enjoy the richness of over 4.5 hours of gourmet music!
TRACK LIST
HSM PLAYLIST #15
JUL-SEP 2021
Anywhere With You – Mat Kearney
When One Door Closes – Melanie Penn
One Million Stars – Dwan Hill
Fluorescent – Switchfoot
City of Doubt – Tina Boonstra
Tears – Future of Forestry
Helpless Without You – Andrew Ripp
Holy Love – Citizens (ft. Taylor Leonhardt)
Sober & Skinny – Brittney Spencer
Aravis – Matt Wheeler
Cover Me – Bebo Norman
Color – Ellie Holcomb
All I Want – Thad Cockrell
Bull – Waterdeep
Be Kind to One Another – Brian Morykon
Your Eyes See Me – Mission House
I Will Hold On [REMIX] – Russ Mohr (ft. Liz Vice)
Stick Around – Arthur Alligood
The Author [LIVE] – Wildwood Kin
Anymore – Smalltown Poets
Midway Drive – Gable Price and Friends
Rio Grande – The Oh Hellos
Help Me To Feel Again – Judah & The Lion
No Matter What – Joy Ike
Caught In The Reeds (Moses) – Chris Renzema
Into The Mystery – Needtobreathe
Wolves – Grace Stailey
The Walkway – Adam Whipple
Sky Full of Stars – Pat Terry
Dust on the Bible – Lost Dogs
Lights On – Colony House
Zoo – SHEL
Messes – Seryn
My Blessings (Love Me) – Mali Music
Go Outside – Natalie Schlabs
You Are a Friend – Jonathan Gabriel Masters
Let it Out – Christa Wells
Hey, Runner! – The Arcadian Wild
This I Know – Carrollton
Far Side of the Sea – Amy Stroup
Guns / Napoleon [LIVE] – John Mark McMillan
Breathe – Newsboys
Using My Name – Remedy Drive
American Elegy – Teressa Mahoney
Rescue – Antoine Bradford
Ecclesiastes [LIVE] – Martin Smith
Through It All – Civilized Creature
Drifting – NF
Ursa Major – Sufjan Stevens
One More Change [REMIX] – Mavis Staples
Immigrants – Phil Madeira
Hurricane – Beki Hemingway
Keep On – Christopher Williams
Reflection – The Hedgerow Folk
A View From Above – Holly Arrowsmith
Loving You – Justin McRoberts
Help Thou My Unbelief – Rick Elias
Religion – Sarah Sparks
The Breaking of the Dawn [LIVE] – Fernando Ortega
Grace Enough – Timothy Leaven
Weary Traveler – Legend Ozora
Rain – David Keener
The Detour – Savannah Locke, Sarah Kroger, Tamar Chipp
Two (Enneagram) – Sleeping At Last
Believe Me – Cindy Morgan
Psalm 91 (He Knows My Name) – Robbie Seay Band
Pick Me Up – Grace Pettis (ft. Ruthie Foster)
The Lord Remembers – Stephen McNeill (ft. Blake Bostick)