We all look forward to the next project by our favorite author, director, actor, playwright, etc.  A trust has been built between the artist and consumer.  Such is the case with producer Ben Shive, who has helmed a plethora of extraordinary albums by Andrew Peterson, Colony House, Ellie Holcomb, The Gray Havens, Melanie Penn, Rend Collective, Randall Goodgame, Eric Peters… and simply too many more to continue.  And what is the latest project Ben worked on?  It's the debut project Glorious by husband-wife duo Jordan and Jessa.  We've been enjoying the pre-release for a couple of weeks, but it's now available worldwide on Spotify and all music platforms.  The songs are memorable, worshipful, and encouraging… and these two can SANNGG!  Enjoy our conversation with this on-the-rise new duo.
UTR: We've enjoyed Jessa's work as a solo artist, and now something new. What led to the forming of a new duo?
Jordan:  We took a prolonged season off the road as I was working at a local church here in Nashville for a few years and our life was filled with raising three small children. Through that time, we began to feel a deep compassion for the local church. We had led music in churches frequently on the road so most people knew us in that capacity, but we never had an album that brought all of it together. We also found it significantly easier to write together with the goal of making music for congregations, as opposed to singer-songwriter music that was simply our own expression. When you are writing as an "artist" you don't have to think much about others singing with you in the context of a church gathering. Glorious required a bit more work and thought since we desired that it would be theologically rich, and yet musically creative at the same time. Ben Shive did an amazing job at the helm of this vision.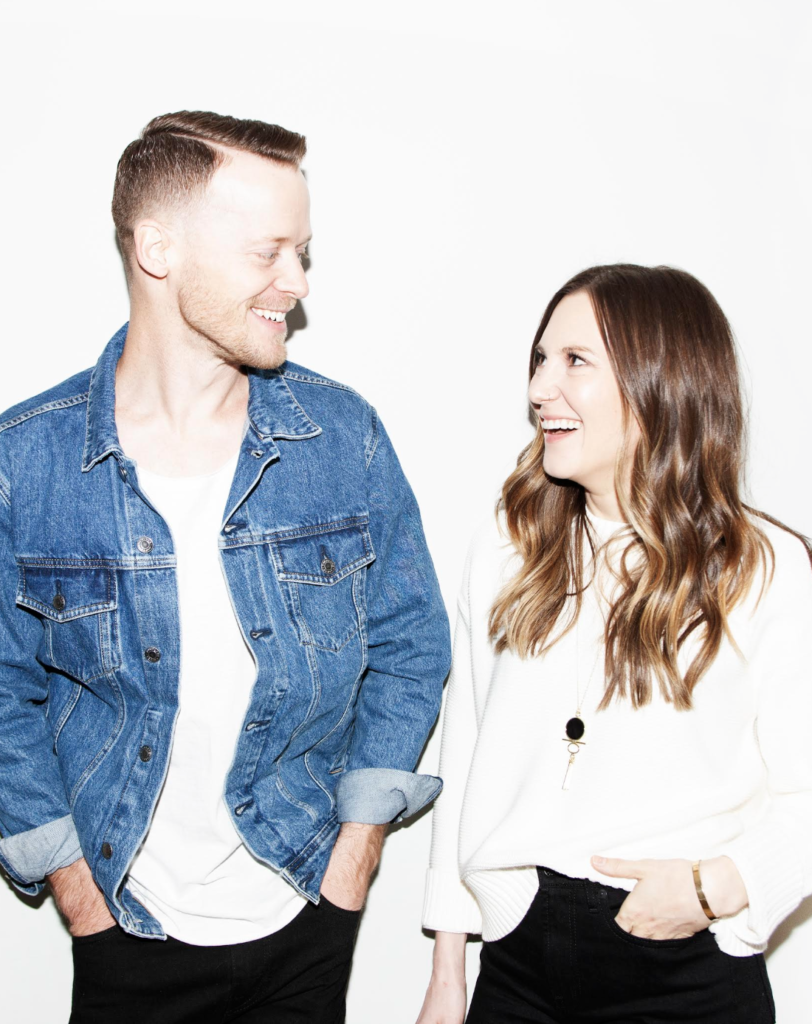 UTR:  Do you find yourselves each taking the leads in certain areas of music making – writing, production, marketing, touring, etc?
Jessa: After touring for 12 plus years we have each pretty much found our lane. I handle all our website, social media, graphics, etc. And Jordan handles all our booking, marketing and touring details. The writing was a joint effort through and through.
UTR:  How does it feel to put the new album Glorious into the world?  
Jordan:  Surreal. The concept and completion of Glorious has been a long journey. Almost every song has a story, a place, a learned lesson. Without being too grandiose, it feels like I grew up as I was writing these songs. My faith became more tested and real than any other season. For Jessa, it feels like a missing component has finally been put into place. After over a decade of working, touring, performing, and leading worship together, the album feels like the missing piece of a longstanding joint effort. We've definitely learned to function best as a team, and Glorious is such a special project to both of us.
UTR:  As the songs were being put together for the final album, did you notice any themes or threads emerging?
Jessa:  Yes, it was very clear to us from the beginning that this record was going to deal with the darkness and suffering that every Christian faces. I don't think the church at large has done a great job of addressing this and that has caused many Christians heartache and doubt. Oftentimes Christianity is presented as a "fix-all", as if everything is now going to be great in your life. But that's certainly not the arc of Scripture and it's definitely not our experience or reality. I remember listening to a Tim Keller sermon where he said, "Christ didn't suffer so that you and I wouldn't suffer, but so that when we suffer we might become like Him. The gospel, the Bible, Christianity doesn't promise you better life circumstances, it promises you a better life." That floored me. The more I read and searched Scripture, that idea became brighter and brighter. This is what Paul means in 2 Cor. 4:17 when he says that "our light momentary afflictions are achieving for us an eternal weight of glory." The means by which you and I are becoming like Jesus Christ is through our suffering. I don't like it but I've started to see it. The song "Glorious" was born out of this idea and then seemed to emerge all throughout the record.
UTR:  I've been really moved by the closing track "Only On Grace I Stand." What's the story behind the making of that song?
Jordan:  This is probably my (Jordan) favorite song musically on the new album but it really is a confession of my own pride and self-righteousness. I wrote this song after a phone call with my dear friend who has known me since I was a freshman in high school. I was complaining about something in my life and he said, "You know what your problem is?" I hesitatingly took the bait. "What?" "You don't have any grace with people." Nothing like shooting straight. He was right. So I picked up my guitar and the song just started pouring out. I think the phone call was the catalyst but I saw God working very deeply in me to reveal my pride and arrogance for a good while. In Philippians 3, Paul lists off his "resume of success" and it's quite impressive. He says if any one has reason to boast, I do! But God had graciously brought him to the end of himself. He now had an identity that wasn't tied to him or connected to him. He was found in Christ. Everything else was loss compared to knowing Jesus. It wasn't his merits. It was Jesus'. It wasn't his performance. It was Christ's.  "Not having a righteousness of my own that comes from the law but that which comes through faith in Christ." (Phil 3:9) We all have things we hang our hats on; different successes, possessions, or influence that we trust to hold us up and make us valuable and loved. Every one of us has a "resume of success". The freedom of Christianity is that we slowly, over time, begin to see that our righteousness is Christ. Our validation and verdict is his life, not ours. What freedom! In light of that, the song was easy to write. The difficulty is believing it every day. So the prayer is that the Holy Spirit would now take these truths and bring them home to our hearts so that they are real to us and full of gospel weight.
UTR:  You're doing something unique and exciting. What led to you releasing the Glorious Album Devotional?
Jessa:  Yes, these songs have so much story behind them that we felt like there was so much more to say. Jordan and I thought it would be fun to make a devotional that ties in some more themes and Scripture to the record. It was definitely a labor of love (and I even learned photoshop on my own to make it happen!) but I do think it will be a significant part of telling these songs' stories. Our friend Schuyler created a custom hand-drawn art piece that accompanies each song in the devotional. We still can't believe it all came together.
UTR:  When you are away from the studio and the stage, what are some of your favorite things?
Jordan: I love jazz music. In my alternate life I would live in NYC and play jazz music all day. Jessa has told me repeatedly that this is not happening … we have three children. Jessa and I love eating at unique restaurants around Nashville as well. I love reading books on all types of topics. Most recently, Jessa and I have both been reading Wendell Berry's essays and they are fantastic.
Jessa: I homeschool our children, and while I never, ever pictured myself doing this, I love it! I take a lot of joy in my family and our home. I could do without the laundry though. 🙂 I love coffee, reading and audiobooks, and have developed a passion for health and wellness that has led to an impressive stockpile of remedies and essential oils to use on my family, which Jordan lovingly puts up with. Also plants, and sleep.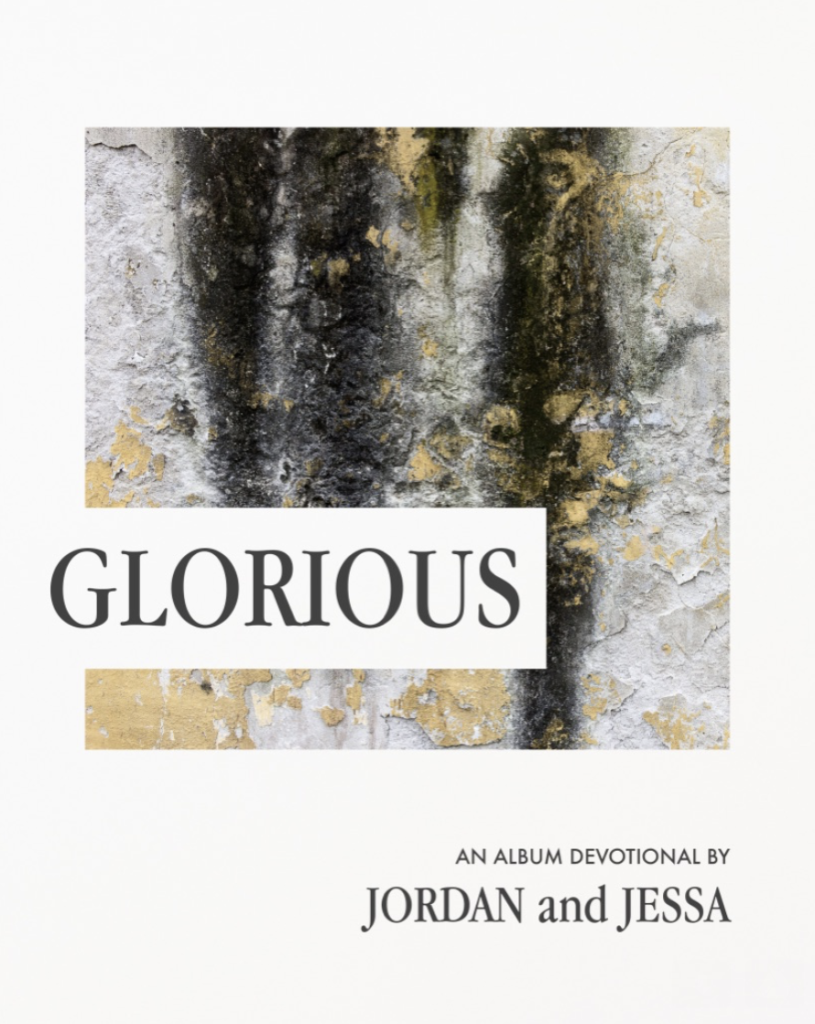 Jordan & Jessa reside in Nashville with their three children – and more of their music and ministry can be found at www.jordanandjessa.com.