When we find new music that we think is full of creativity, honesty, craftsmanship, and spiritual depth, it's our passion (almost feels like our righteous duty) to share that discovery with friends like you.  Our buddies at Renew The Arts recently introduced us to the new music of Make Sure, primarily the moniker of singer-songwriter Josh Jackson of Auburn, AL, and we quickly fell in love with these high-quality songs full of authenticity.  The new Make Sure album Walk Home Instead is available now on Spotify and all music platforms.  Here's our fantastic conversation (and also a music video down below).
UTR:  You recorded music under your real name, but this time you switched to the moniker Make Sure.  Why the change?
MS:  Make Sure is the name of a Fiery Crash song that I wrote around six years ago. Truthfully, I like the name Make Sure better. To me, it sounds like it could house a lot of different musical styles, which is what I try to do anyway. I picked out the name Fiery Crash when I was 16, and my band name preferences have changed a little since then.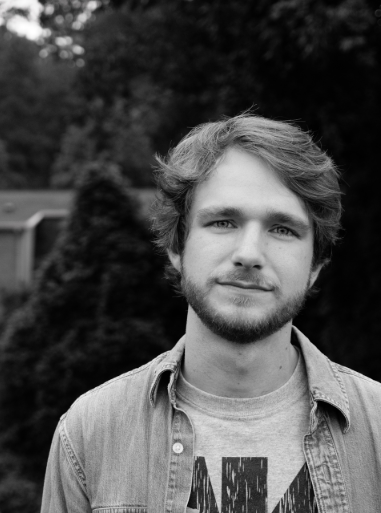 UTR:  Did you have a lot of music around you during childhood?
MS: Oh yeah, definitely. I am the youngest of four kids, and my older siblings would always have music playing around the house. No one consistently played instruments, but we all loved listening to music. We were always making mix CDs with our favorite songs on them. My parents were kind enough to give each of us our own CD player. As a kid, I think the album I listened to the most was Jars of Clay's self-titled album. It came out the year I was born, in 1995. I would geek out about CDs. I remember one time, when I was 10 years old, my parents made a deal with me: if I got good grades on my report card, they would buy me the new Switchfoot album, Nothing is Sound. They ended up buying the CD for me, and I wore that thing out. My parents are awesome. I listened to tons of music growing up, and my family had a lot to do with that.
.
UTR:  When did you start writing your own original songs?
MS: I started writing songs when I was 15, when I was really into post-rock and ambient music. I was into My Bloody Valentine, most of all. Right off the bat, my friend Thomas and I started recording lo-fi music, under the name Quality Strangers. Our goal was to make sleepytime ambient music, with a little shoegaze in there. Lyrics don't really sit in the forefront of that kind of music though, so after making a few albums under Quality Strangers, I wanted to try something different, and started writing under the name Fiery Crash. It started kind of similar… a lot of reverby sounds with hardly any singing. I started getting more into artists like Nick Drake and Elliott Smith, and I was fascinated by how those guys usually kept the reverb at a minimum, and yet their songs still had a lot of atmosphere. From there, I wanted to focus more on writing songs with cool chord structures, and a greater focus on lyrics, like they did. That's kind of the direction Fiery Crash went in. Plenty of other influences have come up since then, but that's how it all started.
.
UTR:  Walk Home Instead spans a lot of emotional range. How were you able to bridge heartache and hope?
MS:  My close friend Michael Minkoff is one of the guys I frequently work with. At some point during the creation of this record, Michael told me that the biggest theme he heard was "providential loss." In a nutshell: you lose something important to you, but you find out later that losing it was the best thing that could've happened to you. It's not an easy process, though, and it can take a while. I'm not exactly sure when I became of Christian, but I remember starting to understand who Jesus really was when I was 18. There were a lot of selfish things in my life that I held very close to my heart, but as I decided to trust God's wisdom instead of my own, he began to remove those things, and it hurt. Eventually, I got to look behind me, and see how God was actually loving me by taking those things away. He is still continuing that work to this day. Hebrews 12:11 says it best, "No discipline seems pleasant at the time, but painful. Later on, however, it produces a harvest of righteousness and peace for those who have been trained by it."
.
UTR:  What are some of the other themes listeners will discover on Walk Home Instead?
MS: Well, the record is called Walk Home Instead, and I named it that with a purpose in mind. Taking time to pause and reflect is a necessary part of the human experience, I believe. Going for a walk is definitely a good medicine for a lot of things. I like to pray when I go walking, and sometimes, I like to bring music with me. When I was writing for this record, there was a period of time when I would go for long walks at night. I'd take some good headphones with me, and just listen to music. It was crazy how songs would come to life in those moments. It was like the lyrics made more sense, and the music was more clearly conveyed. It was different than listening to music in my room or in my car. I would walk and listen to American Football, Jeremy Enigk, Sufjan Stevens, Copeland, Blake Mills, and many others… and for some reason their songs sounded better than usual. That was the inspiration for the sound of this album. I wanted to make a record that might fit that kind of moment: taking a walk to clear your head. Obviously I can't make anybody do that, but it was a fun idea to build the record on.
.
UTR:  How do you feel like you've grown during the making of this project – both musically and spiritually?
MS:  Musically, I think I got to be a better guitarist. I studied a lot of the styles that Mike Kinsella and Nick Drake are known for. They often write in open tunings and play with a lot of sustain. Those guys are (and were) so talented. I really love listening to that style of playing, so I did my best to learn how to play like them.
Spiritually, I would just reiterate how good God has been to me. Every day that passes is just one more gift that he gives me, no matter how mundane it seems. I don't deserve a single ounce of any good thing that is in my life, but God shows his love for us in that while we were still sinners, Jesus Christ died for us. Christ's death on the cross is an ongoing demonstration of how glad God is to save sinners- and how glad he is to save me! It's wild. He is a God of steadfast love and plentiful redemption. My best days are when I get out of the way and just let him live that out in me.