Worship music is at its best when it is personal, heartfelt, and authentic to the heart of the music maker (in other words, popularity, awards, and radio charts are the wrong metrics).  One new-to-us worship artist from central New Jersey is Melanie Waldman, and her songs are genuine and relatable.  She just released her 3rd single of 2020 ("The Glory Is The Lord's" – available on Spotify), which was also a featured song-of-the-day recently on SongRx. We were delighted to have this conversation with her this week.
UTR: How have you been dealing with the COVID-19 pandemic?
Melanie:  Throughout the quarantine, I've tried to keep a pretty steady weekday routine and that has been helpful. I've dedicated time to sharing scripture with friends and singing His praises every day which has been anchoring me. We try to keep the days full of positive opportunities to love on people and learn something new. Not every day works out that way. Some days it's really hard to show up, but the Lord is strengthening me and comforting me.  Like everyone, my husband and I are really missing seeing and hugging people we love. We're mourning the losses we see everywhere, but deep inside I have a great hope that God is already using this for His glory.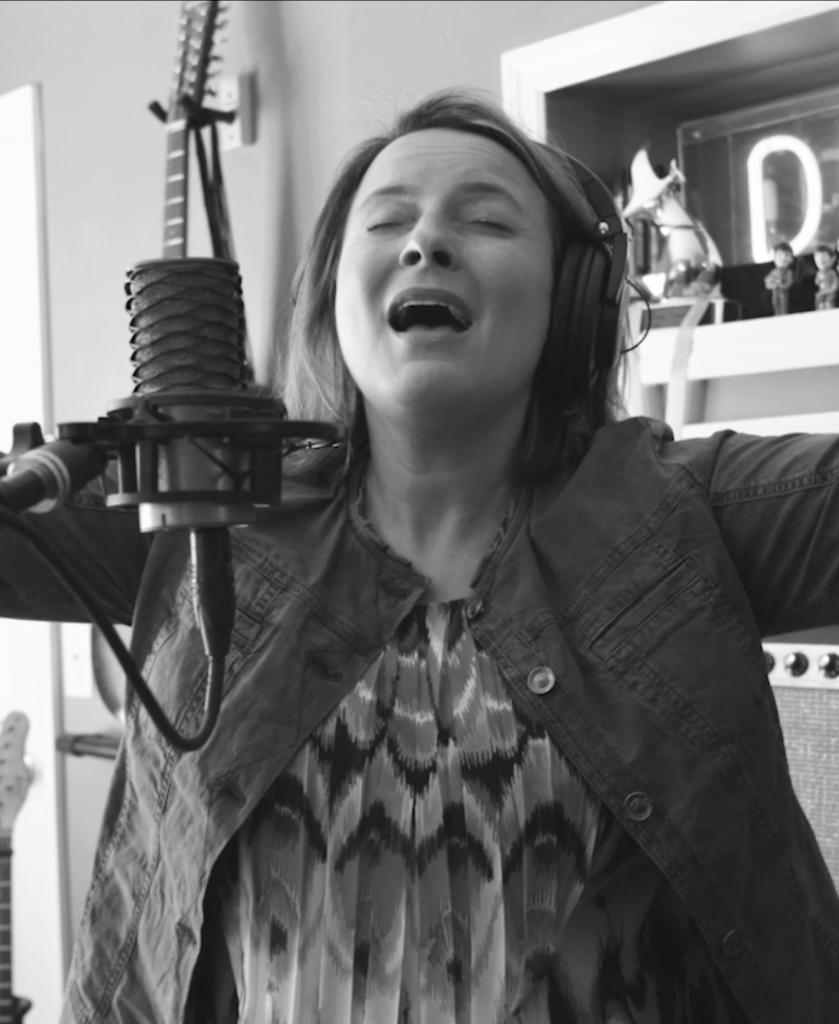 UTR: What were the circumstances that led you to create and perform music?
Melanie:  Music has always been a big part of my life. I attended the Boston Conservatory at Berklee, joined a band out of college called Likely Stories, and started writing and performing my own songs. Writing songs was healing and always lead me back to the Lord. The Lord used music to help me on my journey of healing. I released my first music project in 2011 and have been on staff leading worship for about 4 years. I want everything I do to be for the Lord, so music is one part of that.
UTR: Do you have a mission in mind with your music?
Melanie:  I want to help point the world to Jesus and help them know how real his presence is. I want to help encourage people who are struggling everyday to press on to the great fullness that awaits them in Christ. I also hope to encourage people who believe, and draw them into a deeper understanding of who God is and who they are in him.
UTR:  What is the story behind the new single "The Glory is the Lord's"?
Melanie:  I woke up one morning with the opening lines in mind, and really believed it was sent to me by the Lord. I took a voice memo the moment I woke up to get the idea out because I couldn't let go of it. It was the lines of Psalm 23 and it sounded like a victory march in my head. It was a confident promise from the Lord. When I sat down with Michael Farren to share what had come to me, I had to be open handed with the idea, knowing that it was a song I believed in so deeply. Thankfully, when I played it for him, it was received well. As we were fleshing out the idea, we started talking about how we are active participants in claiming back the territory of our own heart, and giving that back to God in everything that we do and go through. That is what is at the core of this song, and I hope it will reach and encourage many people.
UTR:  Can you tell us about the other singles you released in recent months?
Melanie:  The first single I released is "Heaven Coming Down" feat. Alisa Turner with Michael Farren. It's a song I wrote to my younger self, for a time when I'd had an emotional breakdown. I had suppressed so much hurt from my youth for so long that everything felt like it was falling to pieces. But it wasn't and I wasn't. Today I'm able to see that it was God's love breaking through my hard heart.
The second single is "Look What Love Has Done" feat. Michael Farren. This song is my testimony. My childhood was one of darkness, fear and abuse, and my young adulthood involved a lot of suppressed feelings, manipulations and lies. I was facing impending personal and financial ruin, when suddenly my life was changed forever in a miraculous personal encounter with Jesus. Restoration of every kind was received. I want to tell you about my miracle to encourage and inspire you to press on to the great fullness that awaits you in Christ.
UTR:  Looking ahead – although it's hard to predict anything in 2020 – what do you hope to accomplish the rest of the year?
Melanie:  I love co-writing, and would love to continue to do that and write more songs to speak into the hearts of the people, pointing them to the Healer. Revelation 12:11 says they overcame by the blood of the Lamb and the word of their testimony. I'll keep testifying about the work He has done in my life.
Melanie Waldman is a singer, songwriter, and motivational speaker hailing from Central NJ.  Her work can be found at www.melaniewaldman.com.