One of the top-notch songwriting and production talents blooming in the Dallas area is Paul Demer.  Like most musicians, he has taken a hit from the recent COVID-19 shutdowns.  Yet, he was willing to turn lemons into lemonade by offering "sidewalk serenades" – a socially distant mini-concert in front of your house… only $25 for a 25-min concert [still being offered in the Dallas metro].  Now he's releasing a batch of new songs this summer that are brimming with joy, optimism, and encouragement.  We just caught up with Paul, and here's our conversation.
UTR: Was music an important part of your childhood?
Paul:  My parents are professional string players so I grew up hearing music all the time. I'd go to their symphony concerts and hear them teach private lessons at home. While they mostly played classical music at work, we'd listen to James Taylor, Earth Wind & Fire, Yes, and other artists around the house. They also sang in the choir at church. I used to go with them on Wednesday nights, sit in the choir director's office, and do my homework while they rehearsed hymns and anthems. I'm sure that also had an impact on my musical DNA. Though music was always a part of my childhood, something shifted in the summer after 6th grade. I was at a family reunion in Wisconsin and we were doing a sort of talent show. Two of my older cousins played and sang a song by The Shins and I remember thinking, "I want to do that!" It took me a couple months but I eventually found that Shins CD in a record store (this was in the pre-iTunes days). It was my first CD. Music was there from the beginning but I look back on that summer as the time when I first fell in love with it. I started playing guitar, singing, and writing songs soon after.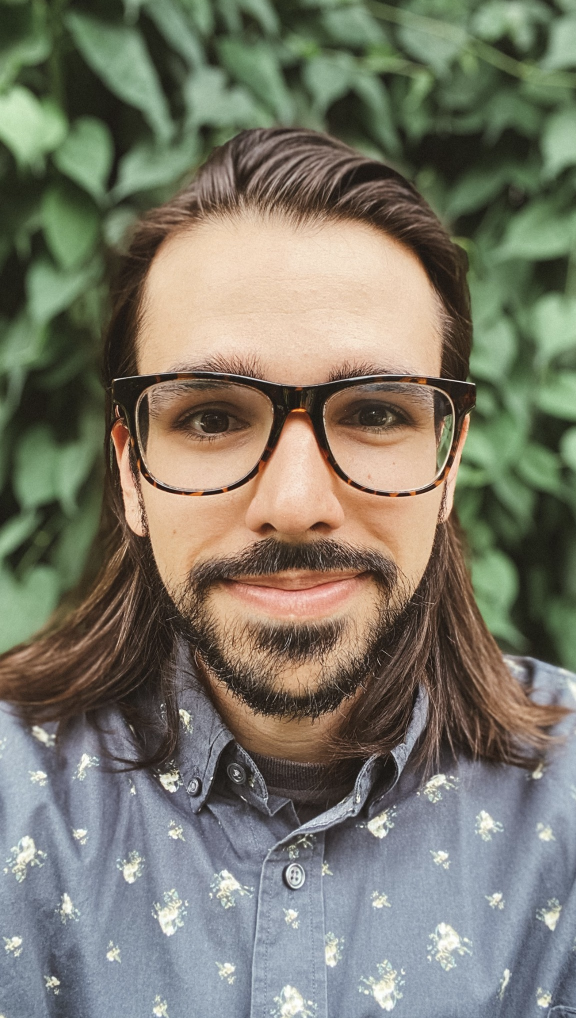 UTR:  When did you first realize that you would like to pursue music as a profession?
Paul:  I think it was a gradual realization. I'm thankful that my parents are professional musicians because, unlike many of my friends, I grew up viewing music as a legitimate profession. My friends' parents would often ask, "but what do your parents do for a living?" I'd say, "they play music." My friends' parents would look confused and ask, "but do they get paid to do that?" Haha. I think that's how most people view musicians – you're either Taylor Swift or you do it as a hobby on the weekends. I didn't grow up seeing it that way.  I did explore some other options. At one point I considered psychology. I eventually ended up majoring in English Literature. But by my last year of college I'd moved out and was paying the bills playing music. At that point I figured music was my job. I'm thankful to have that English degree but I haven't had to use it yet.
UTR:  The first new single from you in 2020 was "Running." What's the story behind that song?
Paul:  My girlfriend is an RN. Nursing was a hard job to start with but it's even more stressful now in light of COVID-19. I wanted to write something to encourage her – something she could listen to on the way to work. I hope this song is an encouragement to her and to anyone who feels like they're running on fumes right now. Nurses and doctors, for sure, but also teachers, parents, grocery store workers, and helpers of all kinds.  [Listen to "Running" on Spotify]
UTR: Your follow up single is also the title track of your forthcoming EP, "On the Way Back Down." What message are you conveying on that song?
Paul:  I've heard Shane Claiborne say, "if you find yourself climbing the ladder of success, be careful or else on your way up you might pass Jesus on his way down." Society is always pointing us toward distorted versions of success. We chase after the wrong goals and when things inevitably fall apart we wonder what went wrong. But God seems much more interested in downward mobility than upward mobility. In Jesus, God stoops down to draw near to us in our brokenness. "On the Way Back Down," is about the lessons we learn when things don't go as planned. When the job disappears, when the economy crashes, when the marriage falls apart, when the prodigal son musters up the courage to come home… God is interested in meeting us there. And God might just plant a garden where all we can see is manure. [Listen to "On the Way Back Down" on Spotify]
UTR:  What are some of the other singles you are releasing this summer?
Paul:  I just released a song called "Anna" [available here] about how sometimes our tears can be healing. It was inspired by a lady in a nursing home who felt like she'd lost everything. She was "on the way back down," from life, so to speak. But there was still so much life in her eyes. I'm inspired by people like her – people who keep going, even through grief.  The next single is called "Lacey (You Don't Have to Tiptoe)." It's for the girl who, growing up, found it easier to blend into the background than to make her presence known. She was afraid that if she really opened up she'd be rejected. Part of her healing is learning to be vulnerable – learning to trust that Love won't let her go. Of course, her story is our story.  The last single in this collection is called "If Lost Return Here." It's a prodigal son story, and a song for any of us who find ourselves retracing our steps – coming to embrace the parts of our stories that we tried to run away from.
UTR: When touring returns to normal, and you are traveling from city to city, what are some things that makes life on the road more enjoyable?
Paul:  Oh, I can't wait to tour again. There are certain spots I love to visit – Baja Burrito in Nashville or Chimera Coffee in Tulsa, for example – but my favorite way to relax on tour is to go for a walk or a run. It's so nice to experience a city on foot. I sure miss that.
Paul Demer is a singer-songwriter, record producer, and worship leader and lives in Dallas, TX.  His website is pauldemer.com.