Elise Massa is a songwriter, the music and worship arts minister at an Anglican church in Pittsburgh, PA., and the Northeast Regional Leader for United Adoration. Elise has been writing, performing, and recording music for over twenty years. She is currently embarking on a project to record four EPs based on the Anglican Book of Common Prayer. Specifically, prayers that were written for fixed times of the day (more about that in the interview). The first of these is the just-released,
Sunrise: Songs for the Morning
. We have been very impressed with this first recording and with the overall concept.
.
_____________________________________________________
.
UTR: Can you tell us how music and songwriting became a part of your life?
Elise: My mother says I was singing before I could talk, which I don't doubt. I've been songwriting since before I was a Christian. The first song I specifically remember writing was when I was twelve or thirteen. I had just visited an exhibit about the Trail of Tears. I was shocked and appalled at this part of our country's history that I until that moment knew nothing about. I went home, sat at my piano and lamented in my sorrow and anger. Processing through music allowed me to form a way to move forward as well, rather than remain in the pit. I suppose that's how I have often approached songwriting: the crucible into which I can invite others to wrestle with me together, and be shaped in a way to move forward together.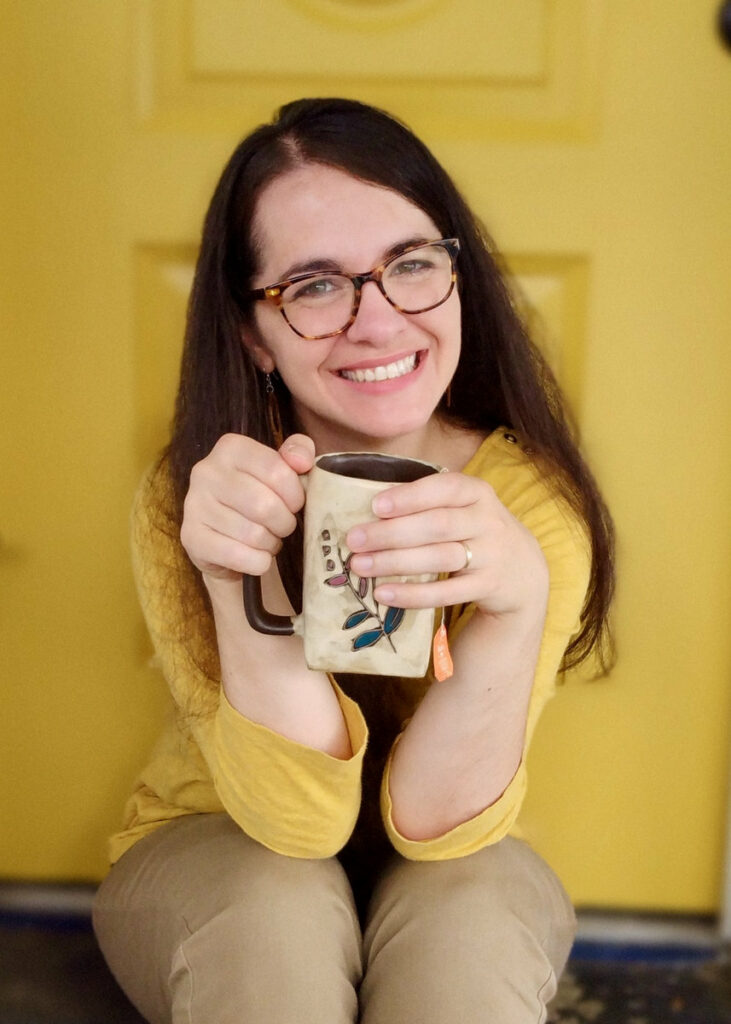 UTR: We noticed that this album is dedicated to your grandmother, Lila Hindmarsh. Can you tell us about her influence on you?
Elise: My grandmother (who passed away in 2020) was a faithful follower of Jesus and an accomplished piano accompanist. Music was both her expression and practice of joy. When I would visit her in Michigan, she would be singing in the morning "Good Morning" from Singing in the Rain or "Tea for Two" in her Snow White soprano voice. If she wasn't singing, she'd be whistling show tunes around the house with a high bird-like tremolo. Music was the fabric of our family's life, and it passed from her to my dad, to me, and I'd like to think to my son. He's only five, but he can sing "Yellow Submarine" by The Beatles with the best of them. I also witnessed my grandmother build community through music. She was the long-time accompanist of the local Jewish community choir, and taught piano to all the neighborhood kids (and some adults). Music wasn't just for music's sake – it was for the common good. This heavily shaped my understanding of art's purpose, especially after becoming a Christian as a teenager.
.
UTR: For this EP, and the entire project, you have taken prayers written in 1549 and set them to folk music. What is the reason for this?
Elise: The original Book of Common Prayer was compiled in 1549 by Thomas Cranmer, Archbishop of Canterbury during the Protestant Reformation. He took the eight daily services of the medieval prayer tradition and combined them into the morning (matins) and evening (evensong) prayers. The book was also written in English, as opposed to Latin, as a way to make the prayer accessible to the English people in their common language. The prayers of this album are actually adapted from The Book of Common Prayer (2019). This is the version that I have used in my prayer life. There was a practical aspect to this, as well. First, I kept forgetting my prayerbook at home when I'd leave for work! Second, once I had a son, he could not sit still while reading the prayers, but loved to sing! So, by adding distinct music to the different elements of each prayer office, my family has slowly memorized the words, and we are able to sing the prayers wherever we are.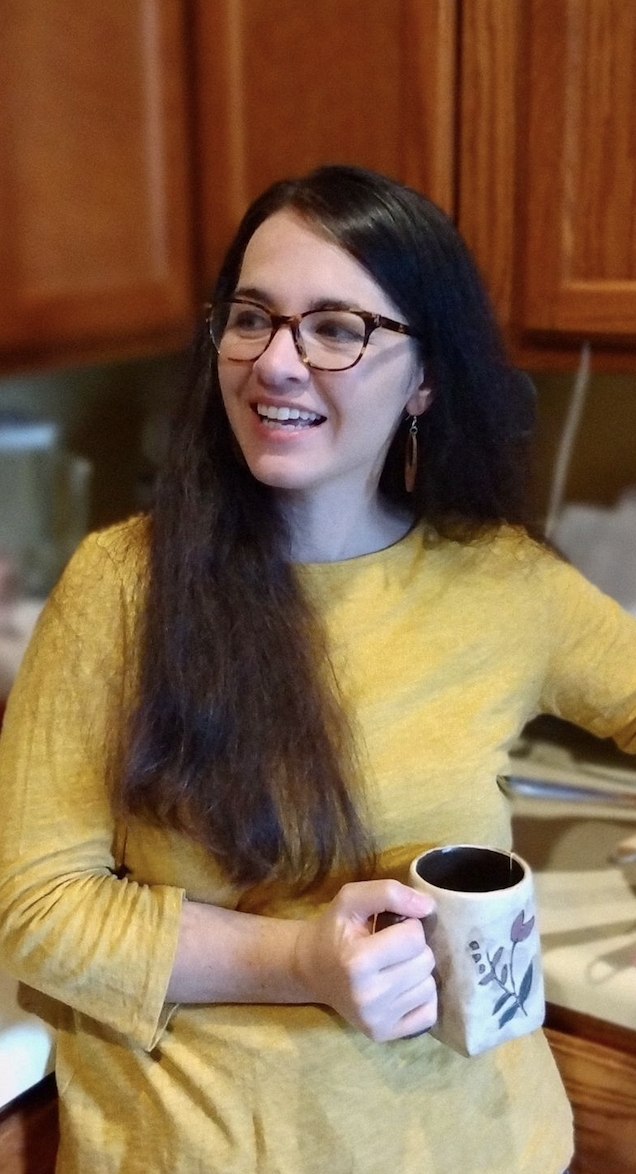 UTR: Why did the fact that these prayers were written for fixed times of the day so inspire you?
Elise: The Benedictines have a motto "Ora et Labora" which is interpreted to mean "my work is my prayer." I try to apply this motto to my own life. But if I am honest with myself, it is far easier for me to work than to consciously recognize it as prayer. This is why fixed-hour prayer appeals to me. It beckons me to stop at certain times of the day – morning, afternoon, evening, and when going to bed – to recognize that this is the Lord's day, and I have the privilege to faithfully steward what God has given me to do at this moment in history. These prayers realign my thoughts and attitudes to Christ. In Morning Prayer, I ask him to send out his light and his truth (Ps. 43:3) to cut through the darkness and lies of my heart and society. In Midday Prayer, I am challenged by his assurance that "in repentance and rest is our salvation; in quietness and confidence is our strength." (Is. 30:15) I don't want to be like my forefathers who "would have none of it," rejecting the Lord's gift and relying on their own strength and toil. And so it goes for the other offices and various prayers found in the prayer book.
.
UTR: What do you hope people will take away from this album?
Elise: Well, I should say that my goal is not to convince everyone to pray the Daily Offices, although I do commend the practice! Rather, my hope is that Sunrise would be an invitation into developing a rhythm of prayer with the Triune God, rhythms of gratitude, confession, mercy, and assurance. When I wrote these songs, I was thinking about the person who is rushing out the door to catch their bus. I was thinking about the mom or dad driving their kids to school in the car. I was thinking about the healthcare worker leaving the hospital to greet the sun as it rises. I've been all of these people. In all of these situations, the Scriptures and prayers from Morning Prayer were so precious to me. I imagined praying these words with the communion of the saints. And when I didn't have words to pray due to heartache or apathy, these words carried me to Jesus like the friends of the paralytic. So whether a listener is new to liturgy, or has said these prayers throughout their lives, I hope the Sunrise will help the living saints awaken the dawn with the Lord's praise (Ps. 57:8), and shape us to reflect the same steadfast love and mercy that he extends to us each morning. (Lam. 3:22-23)
UTR: Could you describe the overarching vision for all four albums?
Elise: Jesus cleansed the temple and said, "My house will be a house of prayer." (Matt. 21:13) Jesus blood cleanses us, and we become the temple of the living God (2 Cor. 6:16). I am not wise enough to explain the mystery of this. But I imagine that if we are the living stones of this temple, and a holy priesthood, we should probably be people of prayer. This vision of these four albums is to equip the living saints with the historical prayers of the communion of saints so that we might all grow up into Jesus (Eph. 4:15), and enjoy his presence forever.
.
_________________________________________
You can find more information about Elise Massa and her music on her website: 
https://www.elisemassamusic.com
. Her EP
Sunrise: Songs for the Morning
is available on all music outlets.