Even though she released some instrumental music with her husband over 12 years ago, I think it's fair to say that the new EP by Knoxville-based singer-songwriter Emily McCoy is her debut project.   The new release is called In This Weary Land (link to Spotify) and just came out on 11/5/21.  The songs use the Psalms as inspiration to help the listener walk through hardship and still have hope in the Lord.  We are excited to share our interview with Emily.
UTR:  How important was music to you growing up?
Emily:  My parents met in a class about J.S. Bach – this alone tells of the significant role music played in my family. I started violin lessons at age 3. Learning music was not an option – and for that I am thankful. Around age 13, music became deeply important to me, not just something my parents told me to do. I would sit at the piano endlessly, trying to learn the songs I loved. I met the Lord at the piano bench, too. It was like an altar for me – a place where I poured out my offering to God and also received from Him. I think the importance of music cannot be overstated in my story.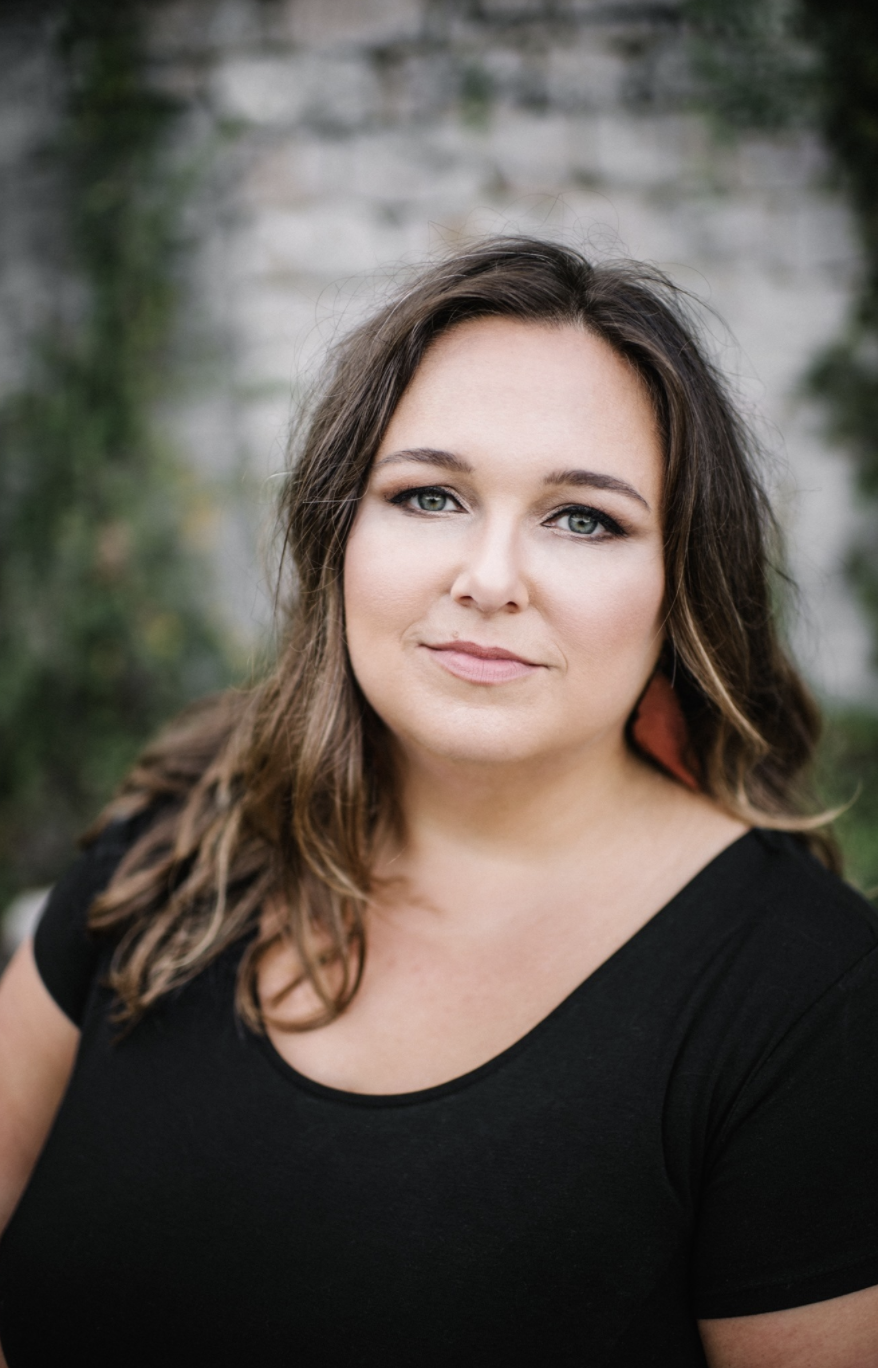 UTR:  You are involved in a lot of music, but what led to the decision to record a full album?
Emily:  I've been leading worship since my teen years, completing music degrees at Belmont and UT Knoxville, teaching, etc. I always wanted to do an album and felt like I was supposed to make the recording process a part of my life rhythm. But, life happened, and all of the sudden, we were in our mid-30s with two kids, a chronic illness, and bills to pay. And, though we are very proud of our Song of Solomon record, it was released over a decade ago and I knew in my heart that it wasn't supposed to be the only project for us. I was playing for a funeral a couple of years ago, and my pastor said something like – "most people will go to their grave with their music still inside them" and it hit me like a ton of bricks. If I'm honest with myself, I was deeply afraid of doing something new, on my own, because I felt like I would most likely fail miserably. But a couple of friends along the way have nudged me – gently yet firmly – that I needed to get my music recorded. I was with one of these friends in April of this year, and I was processing out loud, tossing around the idea of making an EP…and she looked at me and said "Emily, the only way you will fail is if you never try." I made the decision that day, and here we are, exactly 7 months later, and the project is done.
UTR:  In This Weary Land is now available – what kind of feelings are swarming as you make your solo re-debut?
Emily: First, I feel nervous, like I'm in a bit of uncharted territory. It feels weird to "put myself out there" in this digital climate. I want people to hear the music because I do believe that I have something beautiful to share, even though I'm not an "established" artist at this point. I also feel that it, in its jazz and orchestral-pop vibes, fills a space that is fairly empty in Christian music.  I feel deep thankfulness for the team that I believe the Lord Himself assembled for this project: The jazz master Gregory Tardy on tenor sax and clarinet, Will Reagan of United Pursuit as Engineer and Co-Producer, my dear friend Andrew Bingham as Co-Producer and maker of the most wildly gorgeous sounds and textures you've ever heard come out of a guitar, and of course, my husband Andrew, who fully commits himself body, mind, and spirit, into every note he plays. His solo at the end of "Your Spirit Is My Water" is possibly my favorite moment of the album.  At the same time, I am also feeling a sense of lament. Several of these songs were written during the uncertainty of the early days of the Covid lockdown, but also, our family suffered the loss of my mother-in-law to cancer early this year. Grief is always weird and hard, but Covid made a hard thing even more excruciating.  In This Weary Land is a musical Ebenezer for me and my family – a reminder that God has been faithful, even in the midst of the darkness of these past couple of years.
UTR: The songs are obviously Scripture-inspired… sometimes word-for-word. Can you share your vision behind that?
Emily:  The book of Psalms is full of beauty and honesty, and it reminds us that we can hold both joy and sorrow at the same time. I can't think of a more fitting place to glean material for an album about lament and hope. Also, Tony Merida once said that "music is portable theology" and I love that if people are walking around and singing my songs, they are meditating on the truth of Scripture.
UTR:  What are some of the themes you hope get communicated to the listener?
Emily:  That God is kind enough for us to come to Him in all of our brokenness, and in full honesty, say "help me not forget." Like when Thomas confessed, "Lord, I believe – help my unbelief." That the Lord is always with us, even when we cannot sense His nearness. That His leadership and discipline are for our good, even when His rod and staff lead us where we don't want to go. That when we are weary and thirsty, He is faithful to nourish and satisfy.
UTR:  You have lived in church + music spaces. How important is it for Believers to support independent faith-based artists?  
Emily:  Artists have always relied on the patronage of those who enjoy and believe in their art, and historically the church was often a primary sponsor of the local artists in their city. These days, at least as far as church music is concerned, many congregations will primarily utilize the top 25 CCLI songs (many of which have been written by the same handful of people) while countless songwriters in those very churches have so much to give if only they were invited to the table. At our church in Knoxville, our lead worship pastor has created an event called Artist Connection – where visual artists, songwriters, poets, etc. come and share their work – just to have a voice and to encourage one another. It is a small step but one in the right direction. There is so much beauty to be seen, heard, and experienced, but we have to allow the artists in our midst to know they are seen and supported and given permission to flourish.
Emily McCoy is an independent singer-songwriter and worship leader at Fellowship Church in Knoxville, TN.