It's impossible to summarize the sense of friendship, fun, music, joy, and spiritual encouragement we had the privilege of experiencing at the Rich Mullins Fan Weekend (Sept 16-18, 2022) in Nashville.  Maybe Rich's long-time friend said it best when he called the weekend "EPIC!"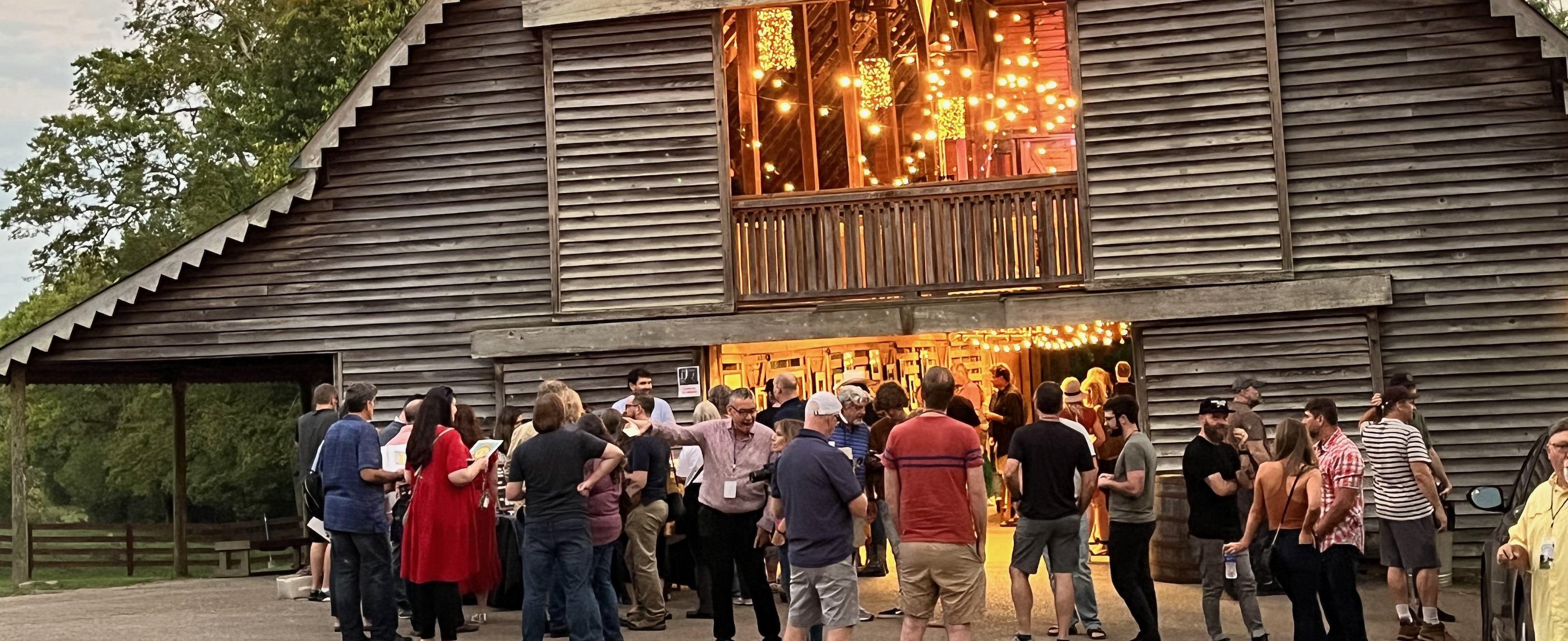 We were thrilled to team up with Old Bear Records and Andrew Greer Enterprises (we just made that up) to present this special weekend as a way to commemorate the 25th anniversary of Rich's tragic passing on 9/19/97.  It was a beautiful gathering from people who played a role in Rich's career, to dear friends and family, to folks who just really appreciated his life and music.  It was all made possible by the generous response of the backers of the Bellsburg Kickstarter Campaign.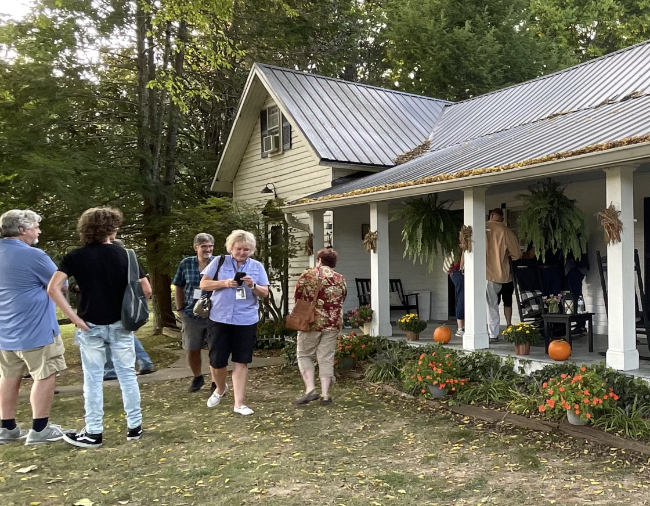 SEPT. 16 – CONNIE'S HOUSE
Our adventure started with a reception at Marrowbone Brewery in Ashland City, TN.  We made our way to two wonderful hangs in Bellsburg – one at Rich's old house (now Connie's) and one at Connie's riverfront cabin.  The house included stories and Q&A with David Mullins, Kathy Sprinkle, and some of Rich's longtime friends. Inside the house was a mini-concert and singalong in the living room with Ashley Cleveland, accompanied by Gabe Scott on hammered dulcimer.  Over at the river, we spent the whole time outdoors, enjoying some grilled burgers and hot dogs, and some music and stories with Jimmy Abegg and Brothers McClurg.
SEPT. 17 – AMY'S FARM
What a perfect location for our Day 2 festivities.  On the lower level of the big barn at Amy Grant's Farm, we had a fantastic art exhibit with the works of Jimmy Abegg and Ben Pearson, and folks could buy the art right off the walls (and the response was huge).  In the loft, we had a simply magical musical showcase with songs – about half Rich songs and half originals – by Mitch McVicker, Ashley Cleveland, Brother's McClurg, Derek Webb, and Andrew Osenga.  A huge thanks to industry veteran Bruce Koblish for doing a stellar emcee job.  The whole evening was filled with depth, heart, vulnerability, and passion.  If Rich was still here, I think he would have really loved this gathering!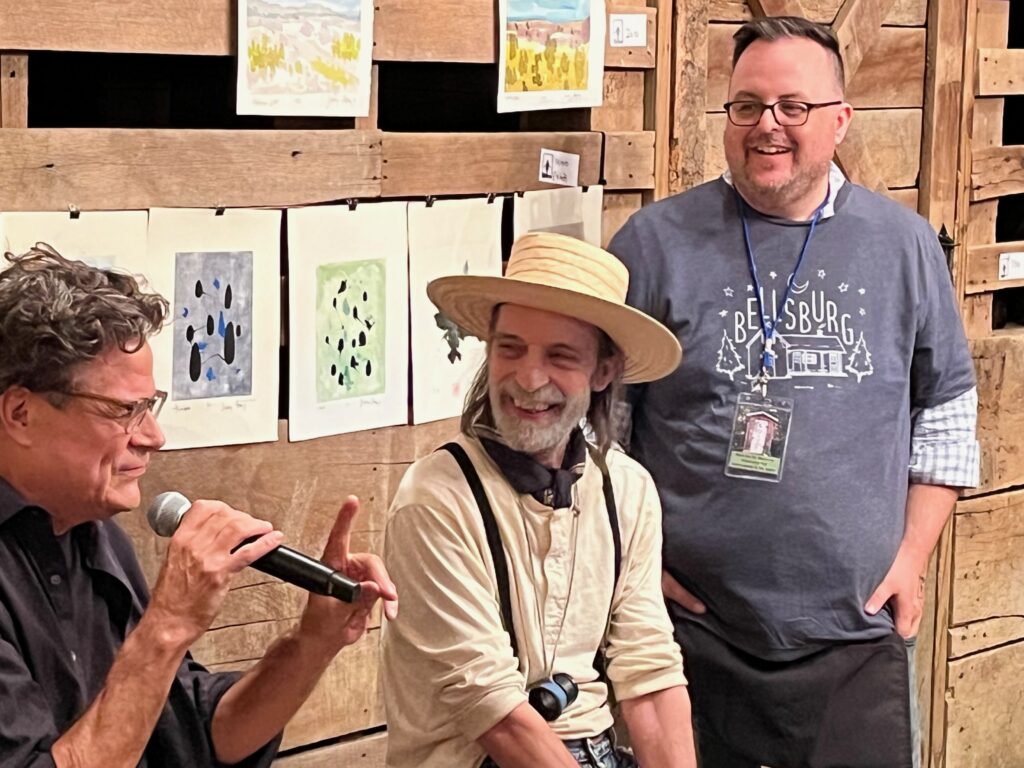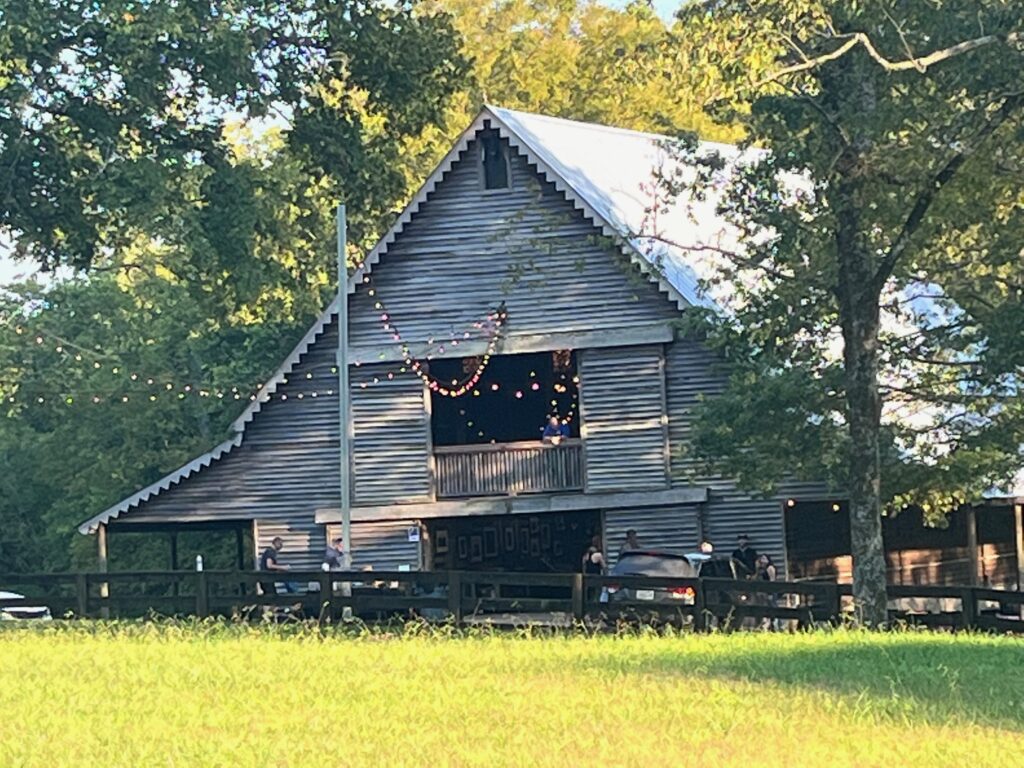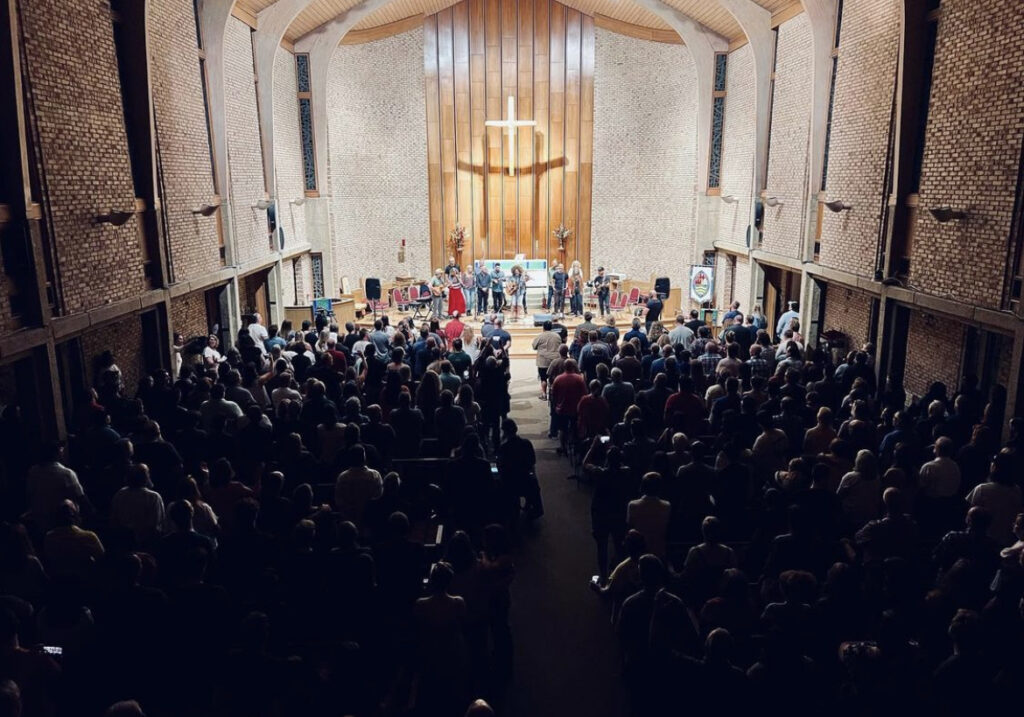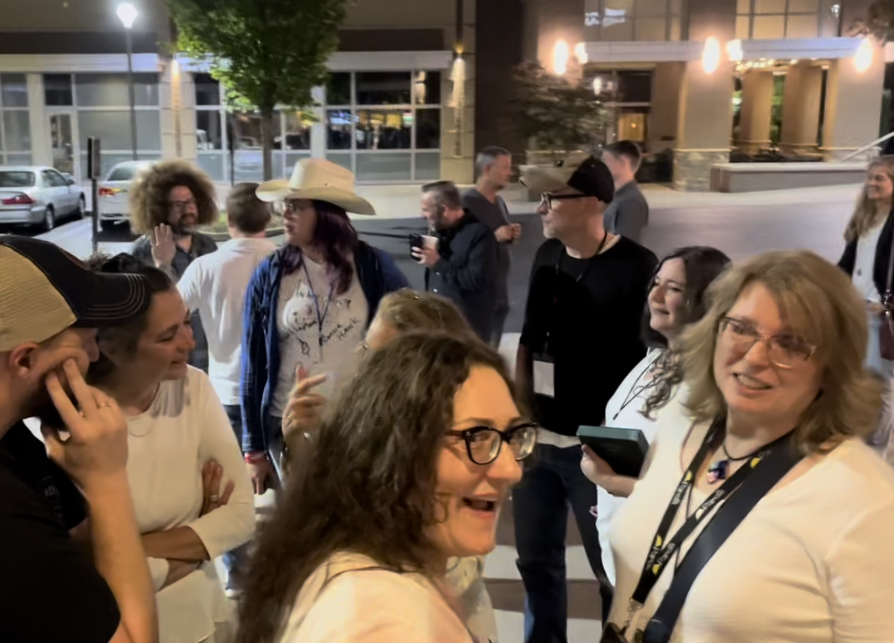 SEPT. 18 – NASHVILLE CONCERT
Special thanks to John J. Thompson at True Tunes for throwing a bonus hang at The Well Music Row.  The main gathering this day would happen at St. Bartholomew's Episcopal Church for our sold-out tribute concert called "Hello Old Friends."  The concert was very much in line with the style of the Bellsburg album… full of heart and musical passion, but not a big-production concert (certainly no smoke machines).  The centerpiece was Rich's beautiful songs – from fan favorites like "Brother's Keeper" (Mitch McVicker), "Land of my Sojourn" (Andrew Peterson), "The Love of God" (Andrew Greer), "Hard to Get" (David Mullins), and "Calling Our Your Name" (Skye Peterson)… to deep cuts in Rich's catalogue like "Heaven is Waiting" (Brother's McClurg), "Whitewater" (Carolyn Arends), and "Both Feet on the Ground" (Ashley Cleveland).  It was a beautiful and heartfelt and poignant 3-hour concert, also livestreamed by Compassion International.  There were many many many highlights – but one of the most powerful moments was Mitch's performance of "My Deliverer" – which inspired one of several standing ovations that night.  After the concert, we invited the VIP Kickstarter backers to a fun after-party in Brentwood.  It was a blast to see that after the restaurant kicked us all out around 12:30AM, no one wanted to go home.  About 40 of us hung out for another 30+ minutes on the sidewalk (pictured R).
CHEAP PLUG…  IF YOU MISSED THE "HELLO OLD FRIENDS" CONCERT FROM SEPT. 18, YOU CAN STILL PURCHASE ENCORE PRESENTATION TICKETS TO THE LIVESTREAM, NOW THROUGH SEPT. 30.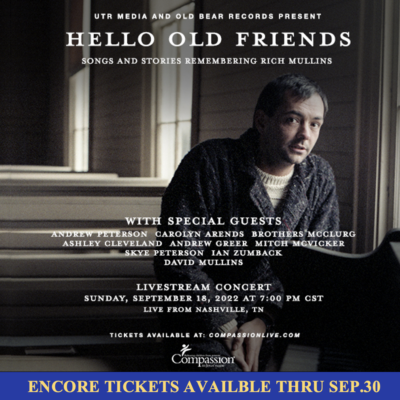 SPECIAL THANKS
This memorable weekend wouldn't have been possible without the help of Andrew Greer, Chris Hoisington, Andrew Hoisington, Connie Hawk, David McCracken, Bruce Koblish, David Madeira, Amy Vreeman, Laura Trout, Christine Blundred, Dan Shelby, Chris Marchand, Tom Gullotta, Keith Bordeaux, Mike Trout, and the wonderful supporters of the Bellsburg Kickstarter.
ADDITIONAL REACTIONS
Great work and thanks for putting everything together.  It was a wonderful weekend! I'm glad I could finally make it to a UTR event. – Kevin Leftwich, Attendee from GA
The weekend for me was a reminder of how one person can impact so many different people from so many walks of life.  I left feeling like I knew Rich on a deeper level. – Anthony Hoisington,  Brothers McClurg & Old Bear Records
Thank you for the beautiful music and for facilitating so much Rich goodness. All of us ragamuffins are grateful. – Johan Glidden from AZ
I so greatly appreciate being a part of the weekend.  I felt very loved and at home.  After some recent pain in my life, this was the best place for me to be! – Amy Vreeman, Volunteer from CA