I was a backer of over a dozen Kickstarter campaigns last year.  I'll remember one campaign the most, and that was for the Randy Stonehill tribute album.  I was excited to help as a consultant, and the campaign went almost double the base goal, landing just shy of $80K (which was pretty close to the actual cost of making this double album).  There's a Rainbow Somewhere is now available at Bandcamp and ALL music platforms.  It bosts an epic 23-tracks with a who's who array of tributing artists, including Grammy Award winners Amy Grant, Michael W. Smith, Jars of Clay, Ashley Cleveland, Russ Taff, & Kevin Max.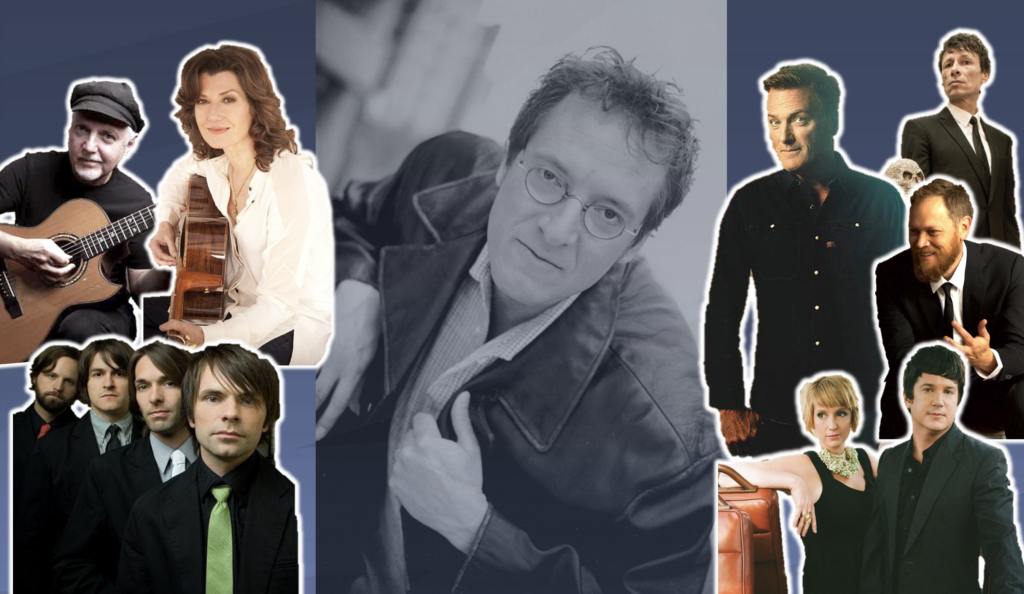 Last year, Randy Stonehill celebrated his 50th year in Christian music, an amazing accomplishment.  His songwriting told stories and painted pictures that spoke to real life, not just moments of victory and worship.  He was one of the true pioneers in the industry and yet seemed to always be a couple of steps outside that industry.  One thing a tribute can do (if done right) is reawaken well written songs when put in the hands of a different artist.  This project certainly does that — with much kudos to executive producers Ray Ware and Tom Gulotta.
In some ways I wish I had the time, energy, and attention span to share a thought on each of the 23-tracks.  Instead, I'll just share my overall thoughts and highlights.  The tribute walks a fine line of having a throwback hat-tip to the nostalgic sounds of early Jesus music and some completely fresh re-imaginings.  It's not easy to narrow down, but standout tracks for include Jars of Clay's version of "Broken Places," Andrew Peterson's take on "Charlie the Weatherman," The Choir's high-octane version of "Last Time I Saw Eden," Amy Grant's tender cover of "Old Clothes," the opening track which is Phil Keaggy doing "Lazarus Heart," the classic "King of Hearts" updated by Sixpence None the Richer, and the 41-yr-old song "The Glory and the Flame" redone by The Lost Dogs.
Honestly, this is just the tip of the iceberg.  There is so much goodness to unpack on the tribute.  Besides the artists mentioned, you'll find Buddy & Julie Miller, Sara Groves, Bob Bennett, Michael W. Smith, Tim Hawkins, Steve Taylor… and the list goes on.  The real spotlight is not on any of these artists, but on the enduring well-crafted songs of Stonehill.  And to be honest, I was somewhat surprised to see some songs absent on the tribute — fan favorites like "Faithful," "I Thirst For You," "Coming Back Soon," or "The Wild Frontier" (to name a few).  One thing that I thrilled about is that the artists got to weigh in on the song that they wanted to record, so it's more than just a "covers" album, these are celebrations of melodies and lyrics that resonated with each artist on the tribute.  It also is a reminder that someone with a 50-year music career has a LOT of wonderful songs that are worth exploring.
I'm so glad that this tribute album exists. If you worked on it or if you backed it on Kickstarter, thank you.  Randy's songs have personally blessed me for decades, but these updated versions just remind me of how superb songwriting transcends time.  Randy is a living legend, and I hope a whole new generation of music lovers discover this musical craftsman who has blessed millions with his songs.