We have an amazing volunteer Critics' Panel that includes writers and music aficionados in eight different states and with a wide taste in music.  By working together and pooling our votes, we are able to come up with a comprehensive Top 11 Albums list, which does more vetting and critical input than just one person giving their one opinion on best albums.  On this playlist, we celebrate our critics' picks where you can hear a track from 44 of the top albums of 2020.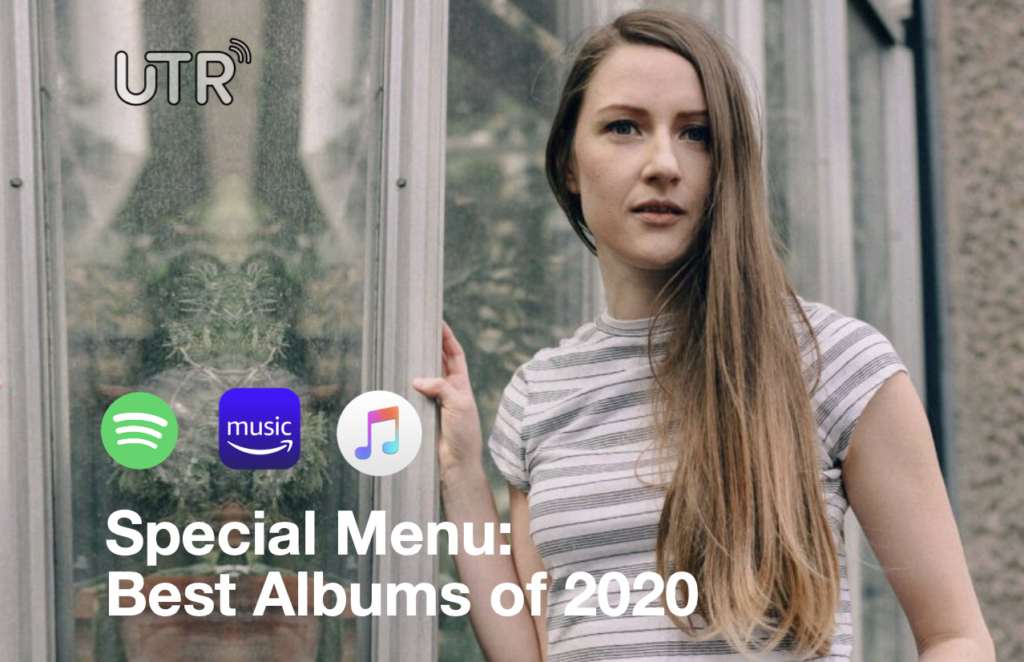 Curator's Notes (Sp. Menu #14, FEB-MAR)
In celebrating our critics picks for this edition of the Special Menu Playlist, you'll hear one track from 44 of the top 46 albums (two are not on Spotify) as voted by our UTR panel of critics.  The first 11 tracks have a selection from the Top 11 albums (going #1 first, in order).  Then we share tracks from 5 of our 6 Honorable Mentions (1 is not streaming).  After that we share tracks from the other 28 albums, in no particular order.  You'll discover the BEST music released in 2020!
TRACK LIST FOR SPECIAL MENU #14
BEST ALBUMS OF 2020 (FEB-MAR 2021)
More Than Your Head – Tina Boonstra
Out of Body – Needtobreathe
One O'clock – Waterdeep
In My Sky – Carrollton
Julia – Colony House
P.I.T.S. – The Classic Crime
Come To California – Tyson Motsenbocker
One Word – Melanie Penn
Western Shoreline – Christa Wells
The Boomerang – Love Coma
Ancient and Brave – John Mark McMillan
Trusted – Jillian Edwards
17 – Chris Renzema
On High Places – Sandra McCracken
18:00 Golden Hour – Jonathan Ogden
Tightrope – Jon Guerra
I've Got The Joy [LIVE] – Common Hymnal
Lamentations – Sufjan Stevens
Stars That Fall Away From Us – The Innocence Mission
Badaboom – Wake Low
Night Song – Micah | Michelle
The Principal Principle – Glenn Kaiser
Ten Percent – Gable Price and Friends
Here For Jesus – Nashville Life Music
Pour Me Out – Justin McRoberts
We Believe in the Name – The Porter's Gate (ft. Liz Vice)
Still Good News – Roemer
It's Gonna Be Alright – John Tibbs (ft. Jess Ray & Taylor Leonhardt)
How Do We Know – The Brilliance
Soul Seeking – Mali Music
It's Okay You're Not Okay – Copperlily
Situation – Jonathan McReynolds
Remember Me – Phil Madeira
In The Garden – Josh Garrels
Time – A Boy and His Kite
There's a Reason That You're Breathing – Anthony Quails
Woke Up – Treva Blomquist
The Heat of Summer – Summerooms
More Than The View – Graham Jones
Strangers & Pilgrims – Michael Hughes Watson
Father Do You See – Cardiphonia Music (ft. Rachel Wilhelm)
Relationships – Cory Wong & Jon Batiste
Taconic – Off Road Minivan
Too Young Too Soon – Matthew West