"I have a dirty little secret: I've never watched the Oscars," revealed Sufjan Stevens in a recent interview with Vanity Fair. And now, he'll not only be attending the 90th Academy Awards on March 4th, he'll be performing on the telecast, which typically draws about 35 million viewers in the US alone. Why? Because Sufjan has been nominated for an Oscar!
Sufjan began his music career while attending Hope College in Holland, MI, and has since become an alternative indie music icon, releasing 9 studio albums over the last 17 years. Yet even with a large fanbase, he still isn't a household name to most.  This Oscar nomination is surely the biggest platform he has had to date.
He is nominated for Best Original Song with "Mystery of Love" which he wrote and performed for the soundtrack of Best Picture nominated film Call Me By Your Name.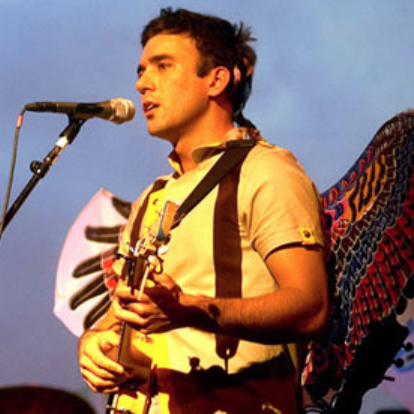 In that same Vanity Fair interview, Stevens stated, "I'm just so proud of the film and I'm honored to be affiliated with a director (Luca Guadagnino) who is so masterful and astute." Two other songs penned by Stevens ("Visions of Gideon" and "Futile Devices [Remix]") also appear on the Call Me By Your Name soundtrack.
Sufjan already has an impressive resume: songwriters, producer, multi-instrumentalist, independent record label co-founder… and we'll find out on March 4th if he adds the title of Academy Award Winner.