We geek out over the most meaningful music being made today, which is why this is our favorite tradition at UTR. We once again gathered the feedback of our illustrious panel of critics to scour every corner of faith-inspired music to find the best of the best releases of the year.  Any random blogger can share his or her individual "best albums" list, but our list is a collective polling of music critics with a wide variety of tastes – so this is a true community effort.  We invite YOU to join the discussion below as well (with a prize drawing too).  We are excited and thrilled to present to you The Top 11 Gourmet Albums of 2022.
[Albums qualify if by an artist who is a Christian, has over 50% new material, and is released publicly between 12/1/21 and 11/30/22.]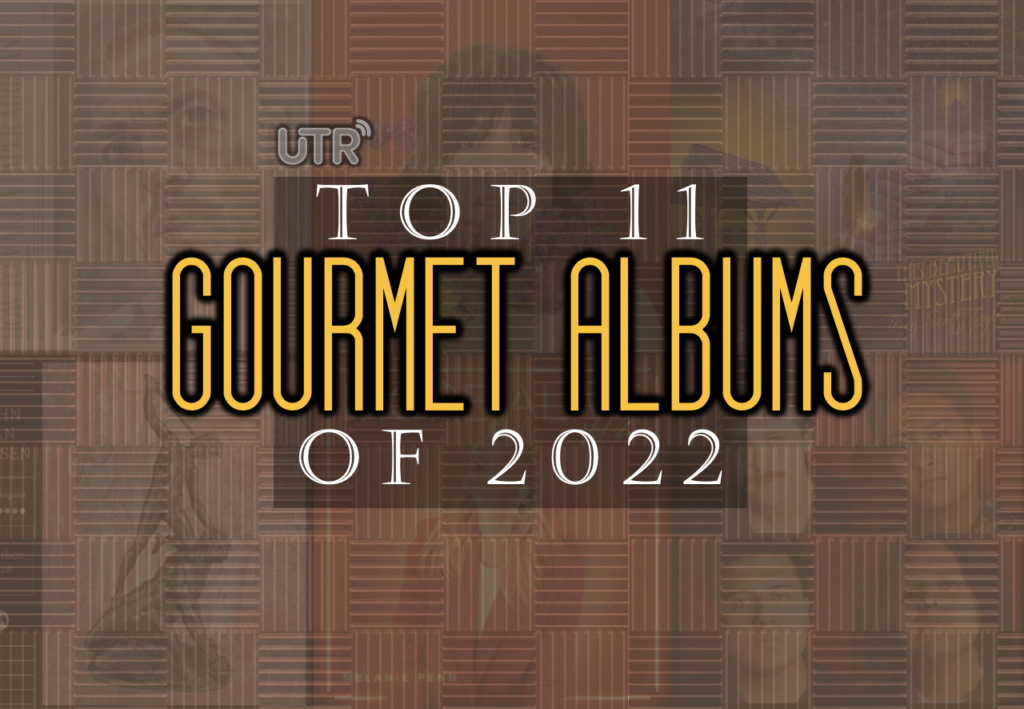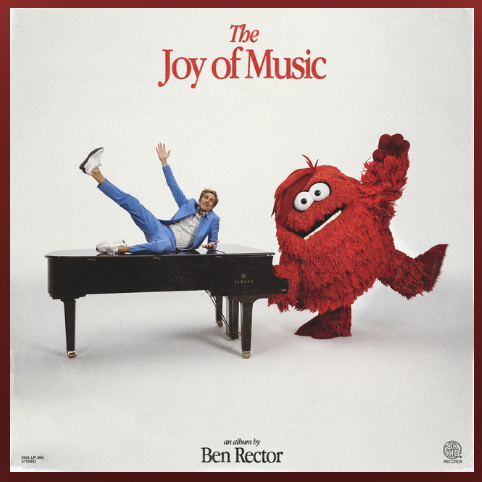 1.  The Joy of Music – Ben Rector
Pop music is notorious for having catchy hooks, but often not saying anything of substance.  Ben Rector breaks the mold with his career-best work, full of catchy hooks and also heart and depth.  One UTR panelist said "A whimsical and fun coming-of-age release." Another shared, "Every song had meaning and depth with nostalgia and reflection that somehow pulls you forward."  The Joy of Music is the #1 best gourmet album of the year!  [SPOTIFY LINK]
2.  Revealer – Madison Cunningham
An amazing album in every measurable way, but Revealer is enhanced even more by the fact that Madison Cunningham played nearly every part of this record – keys, cello, many of the drums, backing vocals, and of course some guitar wizardry. One of our critics wrote, "Every song is stunning and her guitar work is magical."  Another critic said that Madison is "moving from strength to strength, and Revealer was one of the best albums in any genre, any market, of the last ten years."  [SPOTIFY LINK]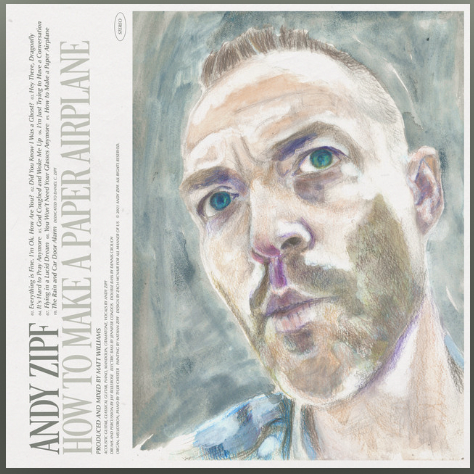 3.  How To Make a Paper Airplane – Andy Zipf
"Both haunting and acutely honest," stated one UTR panelist, "this delivery moved me to think and feel deeply. Something I need more of but rarely put myself in the position to do." Music veteran Andy Zipf delivers personal songs with tenderness and emotions. Another panelist said, "The brilliant, whimsical, poignant songwriting floored me." Yet another shared, "This 'airplane' has had wings for me all year, flying, looping, lilting, and lifting me."   [SPOTIFY LINK]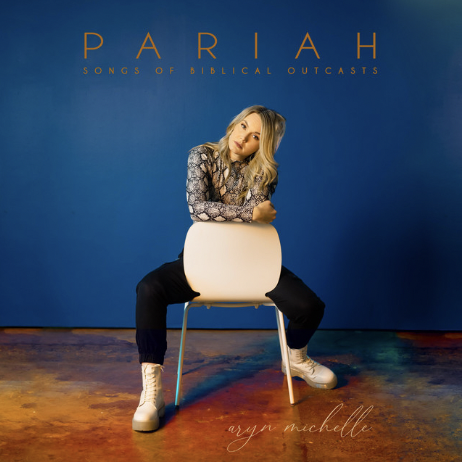 4.  Pariah – Aryn Michelle
This May 2022 release, subtitled "Songs of biblical outcasts," is packed with expertly-produced melodies and a deep dive lyrically. It was one of the year's biggest surprises and firmly puts this on-the-rise artist on our radar. One of our critics described the album as "a variety of music styles and really insightful lyrics with great vocals throughout." Another revealed, "I was completely enthralled by this compelling musical perspective of Bible characters."    [SPOTIFY LINK]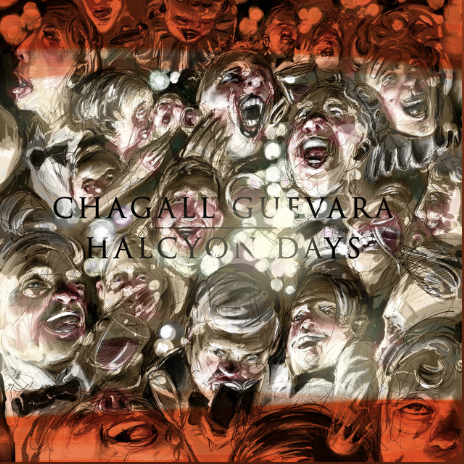 5.  Halcyon Days – Chagall Guevara
This highly talented band, fronted by Steve Taylor, finally released their sophomore album… only 31 years after their ill-fated debut.  As one of our panelists puts it: "They have not lost a step and in fact, may have gained some. This album has biting commentary and scorching cutting-edge music." Another shared, "Any wannabe rock star should study what this veteran band just accomplished – radical art indeed!"  [SPOTIFY LINK]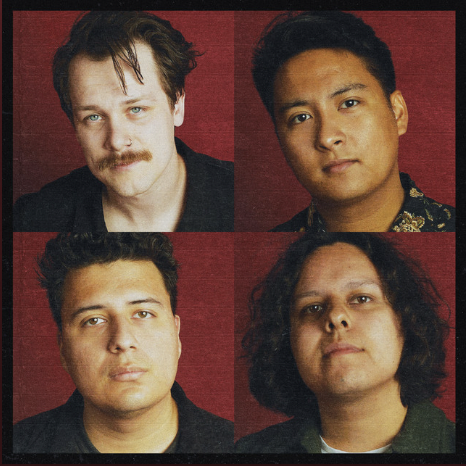 6.  The Consequence Of Being Alive – Gable Price & Friends
First, this is one of the stickiest album titles of the year – love it.  Next, this band keeps getting better and better and is now a leading voice in the faith-centric rock scene.  One critic described this November release as "catchy, heartfelt, snarky, hilarious, honest, and poetic." A different panelist declared, "This rockin' album is FULL of energy and after the first couple listens, you may easily find yourself singing along." [SPOTIFY LINK]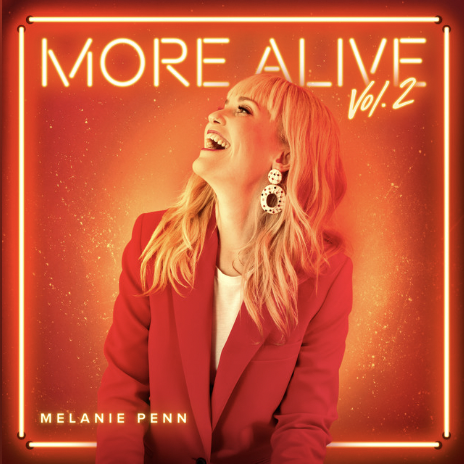 7.  More Alive, Vol. 2 – Melanie Penn
While the world slowed down after COVID arrived in 2020, Melanie Penn went on a songwriting tear – intentionally focusing on spreading encouragement, hope, and rest.  These 10 new original songs are like a healing balm for the soul.  One of our critics shared, "Every song is a great showcase of Melanie's excellent voice, and you can practically hear her smile as she delivers one infectious song after another. A powerful and passionate album."  [SPOTIFY LINK]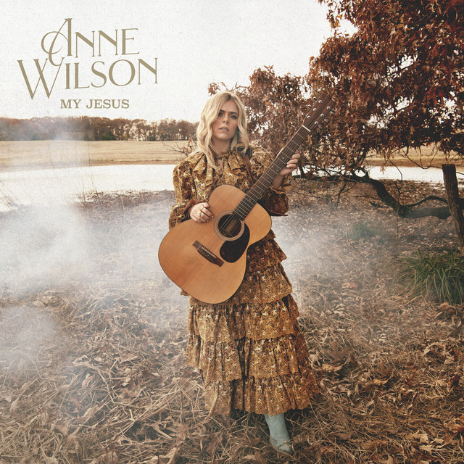 8.  My Jesus – Anne Wilson
Take a listen to this on-the-rise talent and you'll quickly understand why she received the 2022 Dove Award for New Artist of the Year.  Here's how one panelist described this April 2022 release: "A surprisingly strong debut with mature songcraft and a confident pop-country sound." Another shared, "This album is loaded with positive, grace-filled, and upbeat messages of hope."  Quite possibly the best country album to come out of CCM, ever!  [SPOTIFY LINK]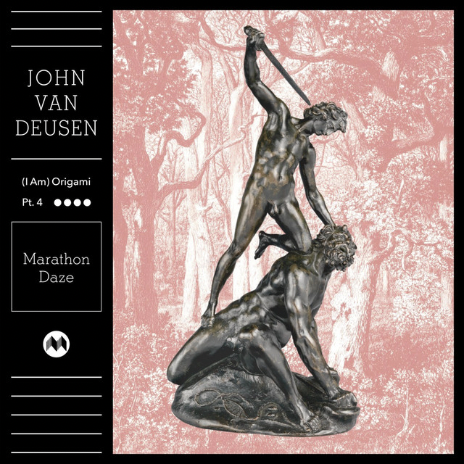 9.  Marathon Daze – John Van Deusen
This 15-track album is the 4th installment of JVD's "I Am Oragami" series, and you won't be surprised to find these songs (and gutsy, honest lyrics) soaking into your skin, in the best way.  One UTR critic described this June 2022 release as "an excruciatingly honest journey with music to match." Another stated, "These songs are vulnerable, prophetic, honest, and almost Psalm-like – a profound listening experience." [SPOTIFY LINK]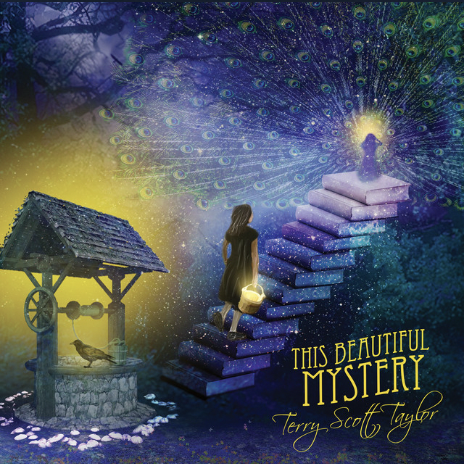 10.  This Beautiful Mystery – Terry Scott Taylor
"A captivating masterpiece from a master at the pinnacle of his creativity," stated one of our panelists.  Terry Scott Taylor already has decades of artistry through Daniel Amos, Lost Dogs, Swirling Eddies, and solo projects. Still, he blessed us with this 22-track double album. Another critic said, "This release has clever lyricism and diverse musical stylings – from California country rock to folk and alternative. He's as on point as he's ever been."  [SPOTIFY LINK]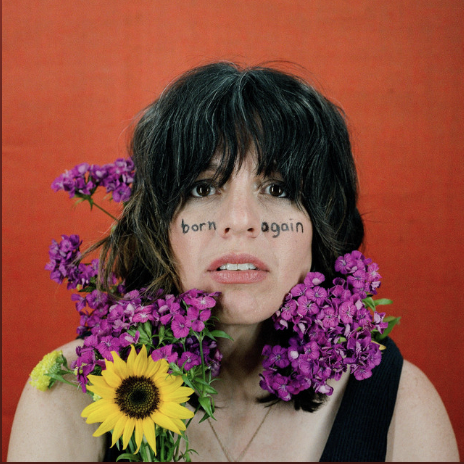 11.  Born Again – Jess Ray
We cannot overstate how important and valuable this album is.  It is not afraid to ask tough questions, share bleedingly honest prayers, and share a yearning hope and a glaze of discontent, all while trying desperately to cling to a faith that won't dissolve.  One UTR critic praised, "Once again Jess delivers challenging, thoughtful, and exceptional music." Another shared, "Some glorious artistic risk-taking, lyrically and sonically."   [SPOTIFY LINK]
There you have it!  Our critics' picks of the Top 11 albums of 2022.  Obviously, there are a LOT of incredibly fantastic albums that came out last year (part of the dilemma of pairing it down to just a top 11).  We want to give a nod to over 30 additional albums that were cited by our panel as some of the best of the year. The first six listed are our Honorable Mentions, but the rest are listed in no particular order.
Seven – Brooke Ligertwood
The Work, Vol. 2 – Elias Dummer
Brighter Days – Blessing Offor
Bellsburg – Various Artists
Little High Little Low – The Royal Foundry
We The Kingdom – We The Kingdom
Milk Teeth – Tyson Motsenbocker
A Thousand Shores – Citizens
Deeper Into Love – Jill Phillips
Enough Already – Brandon Heath
There Will Be Surprises – Drew Miller
From the Valley to the Golden Shore – The Wood Drake Sessions
Clarity – DOE
The Devil & The Light – Adam Watts
Revival – Judah & The Lion
Midwestern Trees – Giants & Pilgrims
The Field – Kristene DiMarco
Sure – Ash & Eric
All The Wrecked Light – Hannah Hubin
What Are We Waiting For – For King & Country
Wrestling – Warbler
We Out There – Common Hymnal
Faint – Colorvault
Sorrow's Got A Hold On Me – Paul Zach
Climate Vigil – The Porter's Gate
AP, Vol.1 – Allie Paige
There's A Rainbow Somewhere – Various Artists
State of the Union – Amanda Cook
Dark Side of the Ocean – Rusty Shipp
Benjamin William Hastings – Benjamin William Hastings
Beulah – Garden Friend
Mystery Canticles – Rachel Wilhelm
Flutterama – Half-Handed Cloud
Into the Wild – Dan Bremnes
Night Reminder – BJ Fischer
Known – Brian Morykon
If you'd like listen to the Top 11 Gourmet Albums audio countdown, check out Episode 84 of the Gourmet Music Podcast (coming 1/19/23).
We LOVE getting your feedback. In fact, lists like these are mostly good discussion starters. Answer either or both of these below and you'll be entered into a drawing for a Kindle Fire – comment by 2/9/23.
a) What is your overall reaction to the Top 11 list?  What do you agree with? Which albums, in your opinion, are missing?
b) Are there any albums that you'll try out (or give a second chance) based on this list?