Seattle-born and Nashville-trained, Treva Blomquist has previously released four albums and one EP over the course of her 14-year recording career.  Snakes & Saints is her fifth full album release (streaming now on Spotify).  While her previous recordings tended to be more in the Americana genre, Snakes & Saints represents something of a new direction for Treva. We were excited to get a chance to touch base with Treva from her home in Nashville, where she resides with her husband Josh and two children. Josh calls this record "Christian music for when the rubber meets the road."
UTR: Can tell us how you got to where you are today in terms of music and songwriting?
Treva: It's been a long road of following that tug in my heart.  I grew up singing in church and have always loved music. When I started writing songs, I was just writing what came out and it felt like magic.  I decided to move to Nashville for college, and I learned a TON.  I attended MTSU and surrounded myself with other songwriters and we learned as we grew.  I still write what comes to me, and it still feels magical and so fulfilling.  But, I think that's how passion and inspiration operate.  I will say, I've learned to be disciplined in my songwriting. As a mom of two young kids, I now have to create space and time to write or it won't happen.  I don't always have the luxury of chasing inspiration when it strikes, and I don't have the luxury of big chunks of uninterrupted time.  But raising kids has given me a whole new insight into life and I think it's being reflected in my songwriting.  I was taught that one of the most important rules of songwriting is to write what you know.  Grateful that I'm always learning new things, so I have plenty to write about.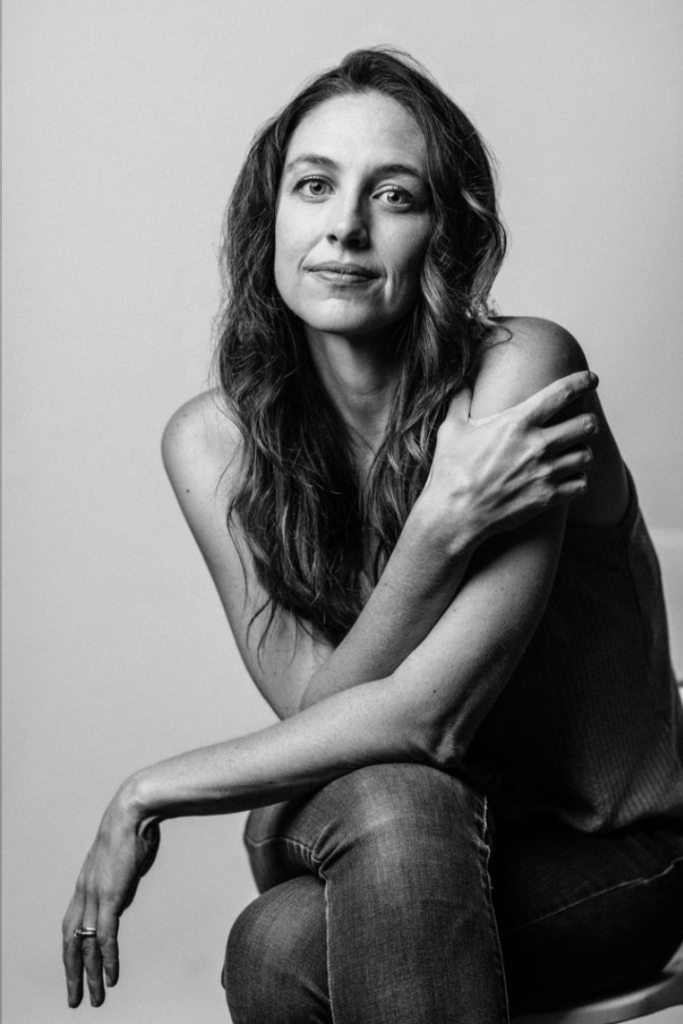 UTR: What is the story behind the creation of this album?  
Treva: This album feels like a shift for me.  I've learned a lot about myself and my relationships in the past couple years and I hope that's reflected in my life and in the music I make.  Snakes and Saints is an acknowledgement that there is real good and real evil, and we each have a part to play in this whole story that is unfolding.  It's been hard for me to navigate this world.  I have a soft heart and sometimes people are not what they seem.  That leaves me angry, disappointed, depressed, confused… and I can get stuck there, unless I remember that the actions of others do not define me, their actions define them.  I have a choice in how I respond to what happens to me.  I can choose to be someone who carries grace and love and forgiveness without being a doormat that people wipe their feet on. I have the capacity to change and grow, and it is actually really important to have this ability!  But, I think it's easy to forget this as we become adults.  As we grow we tend to accept these definitions or identities we've created along the way as absolute instead of fluid. This album is a call to move towards those deep callings we feel in our souls and trust as the journey unfolds before us.
UTR: We found the sound of Snakes & Saints to be somewhat different from your past records. Was that intentional?
Treva: Yes. This new sound is 100% my producers, J. Brandon Owens and Nathan Johnson. I love them, they are so creative and have great ideas.  We sat down to chat and try creating some music together and "Sorry" is the first song that came out.  I loved it, but I wrestled with it because it is such a different sound than what I've released in the past. We talked about that, too, among the three of us.  As I wrestled with it, I decided that I LOVED what we were making and it was a risk worth taking.  So we set in to make a full length album and I am so happy with how it turned out.  Sidenote: Brandon and Nathan have a band called ENJOYER, so if you like the sounds on this album, you'll probably love ENJOYER.
UTR: The songwriting on this release is exceptional and you touch on many interesting topics. Are there songs that particularly stand out to you?
Treva:  Thank you!  "The Light" and "Gift" particularly stand out to me as a songwriter. Sometimes I have to work for the song and sometimes the song just falls in my lap, almost like I learned it rather than crafting it.  These two songs both felt like that when I was writing them.  "The Light" came together pretty quickly and it surprised me.  Elizabeth Gilbert talks about creativity in her book Big Magic.  She feels there's a Source and that this Source is looking for available vessels and that our job as creatives is to be in tune and available to the Source.  When I wrote "The Light" and 'Gift," I was writing for this album but I felt like I was communing with God.  Both songs just felt like really special experiences for me and both songs are messages I need to be reminded of often.
UTR: What was the recording process for Snakes & Saints?
Treva: I would bring a song to Nathan and Brandon and they would just start playing with different sounds or arrangements.  We would track the song and follow the ideas we liked.  It was such a fun process because we mostly got together to play and have fun. More than once, I'd leave for the day and Nathan or Brandon would open the song that night.  I'd come in the next morning and my mind would be blown with all these new parts Nathan and Brandon had created, just because they were so excited about the songs and had an idea they just had to chase.  We recorded the album in their home studios, and brought in Terence Clark for one drum session and Nathan Knox for another.  The album was mixed by Quinn Redmond and mastered by Joe Hutchinson.
UTR: What do you hope will be the takeaway for people as they listen to Snakes & Saints?
Treva: I hope that after listening once, they will want to listen to it again.  I hope the words will encourage and the message of hope will shine through.  We are not left to navigate this world alone, nor are we alone in our anger, disappointment or struggles. It's ok to make mistakes and also ok to take brave new paths.
.
UTR: When it becomes once more feasible, do you have plans to play these songs live or to tour?
Treva: Yes. Back in May when I decided to move forward with releasing the album, I had hoped to be in a position to tour and gather in large groups again by the fall, but that's just not the case.  I've had several shows cancelled this fall and I can't wait to tour in 2021 as soon as it is safe for all.  I'm hoping the small live music venues all across America are able to weather this pandemic.  In the meantime I'm getting creative with performing.  I'm doing a drive in concert on August 1st here in Nashville, and I'm doing some live streaming on facebook, instagram and other live streaming outlets.