In August 2016, indie-folk-pop duo Wild Harbors debuted a new unrecorded song at UTR's Escape To The Lake. The result was a standing ovation from a very attentive audience. Now, the song "House on Fire" is being released as the second single (available now) for Wild Harbors' debut album. Their new live/acoustic music video for the song captures the passionate lyrics and pristine harmonies perfectly – and UTR is proud to present the exclusive world premiere of this new video!
STORY BEHIND THE SONG
"House on Fire" was the first song written for Wild Harbors' upcoming full-length album, and the lyrics delve into the difficult nature of conflict. The duo has leaned into this idea through both their songwriting and their marriage.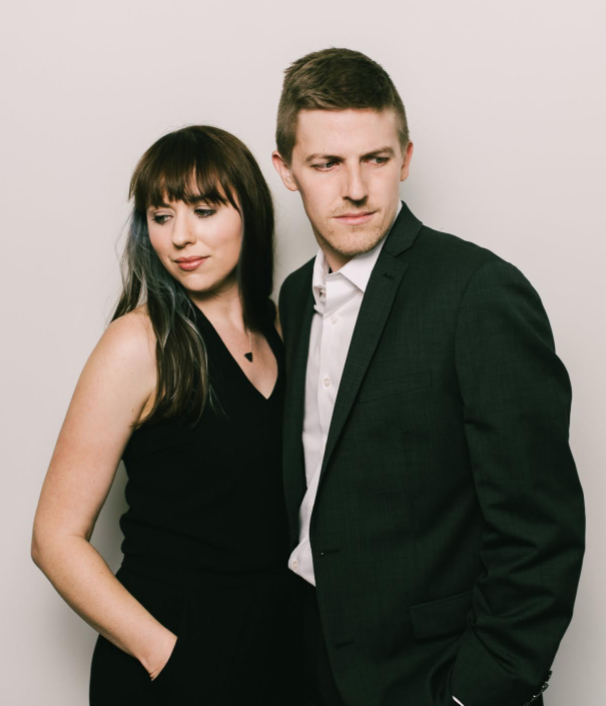 "When we were first married," says Chris, "I didn't know how to handle conflict. I would run away from it, hoping it would improve on its own. But one night, Jenna shared that all she wanted in the heat of the moment was for me to reach out and put my arm around her, reassuring her that I still loved her and was there in it with her. That was the last thing I would have done based on the signals she was giving off. It felt backwards. But it's what has been necessary for me to do for the person I love. It's what we all need to do for the people we care about – it's worth reaching into disagreements that scare us."

"It's the same with songwriting," Jenna says. "It's easier and faster for us to each write alone. In contrast, learning how to write more collaboratively – and work through conflict – on 'House on Fire' was difficult and time-consuming. But the fruit that we gleaned from pressing into that hard work became the foundation for this album and the beginning of Wild Harbors. It was worth it."

Watch the acoustic video exclusively here on UTR Media and listen to the studio version of "House on Fire" on Spotify and iTunes. Stayed tuned for the first Wild Harbors EP release in late May.