We are passionate about guiding people to the most meaningful music being made today.  We will also admit that unless you follow every indie artists' Facebook pages, it's becoming more difficult to stay on top of all the new releases.  We help you find the cream of the crop, and the place to start is THIS list – one of our most favorite traditions.  This list is a collective representation of a Critics' Panel with an eclectic representation of a wide swath of faith-based music.  This list shows the wide variety of spiritual music that stands as a cut above – including pop, gospel, hip-hop, rock, folk, & bluegrass. Maybe this list will remind you of a project that WOWed you, or maybe it will help you discover something of high quality that you missed this last year.  It is our honor to present The Top 11 Gourmet Albums of 2019.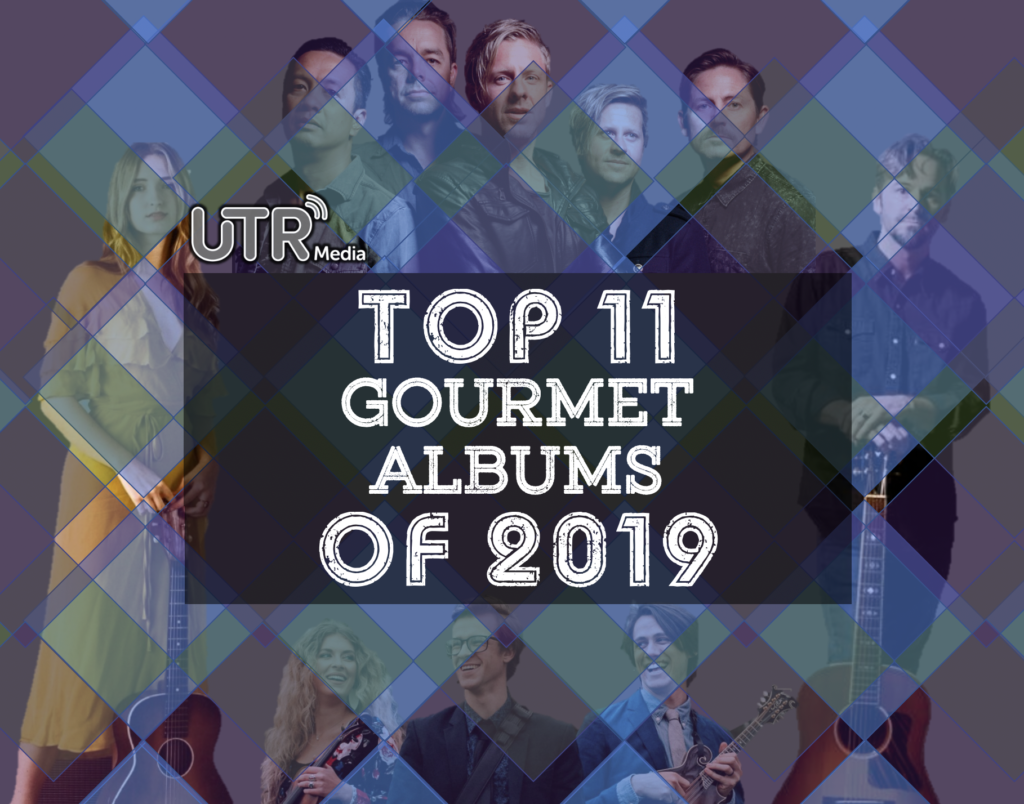 [Albums qualify for consideration if the artist is a Christ-follower, over 50% of the songs are new to 2019, and the public release date was between 12/1/18 and 12/1/19.]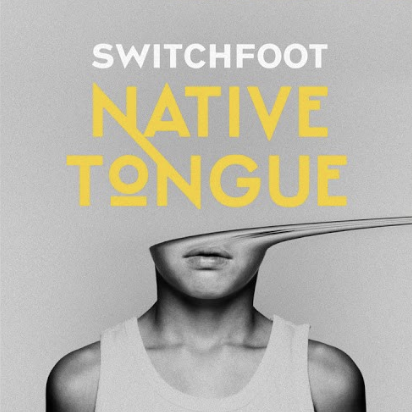 1.  Native Tongue – Switchfoot
For a well-established recording artist, it's a difficult task to give us the essence that brings us back time and again while also taking us to new places that still somehow feel 100% authentic.  Switchfoot manages to do just that on their 11th studio release. One UTR critic raves that this is "arguably the band's strongest release to date." Another describes it as "musical experimentation meets relentless optimism." One panelist stated, "We all expect Switchfoot to deliver perfect albums at this point, but it's still nice that they do."  Switchfoot's Native Tongue is the #1 Gourmet Album of 2019!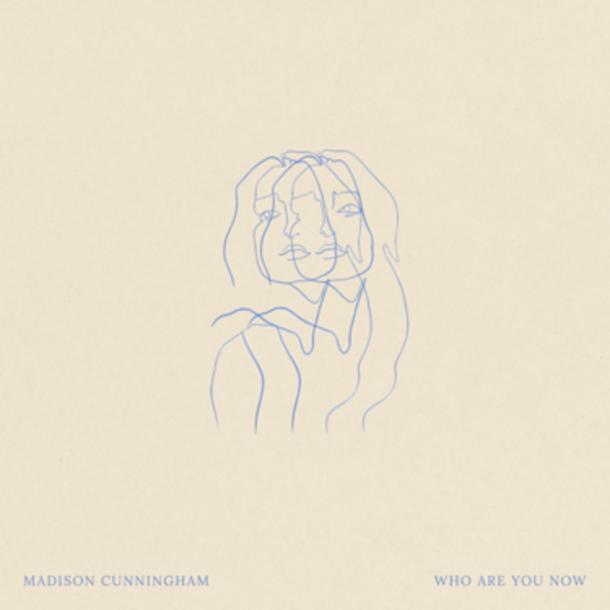 2.  Who Are You Now – Madison Cunningham
"Sharp songwriting and a laid-back electric-guitar-meets-folk style combine in this smart coming-of-age record from a rising star," glowed one of our panelists.  This native Californian's full-length debut is brimming with honest and vulnerable lyrics set to intricate guitar work with complex time signatures, along with vocals that have been called "acrobatic," "soulful," and "silvery."  One UTR critic said, "There is no one better at overall song crafting – from writing to the finished product. You may just get chills listening to this nearly perfect offering." And what? She's only 22-years-old? Not fair.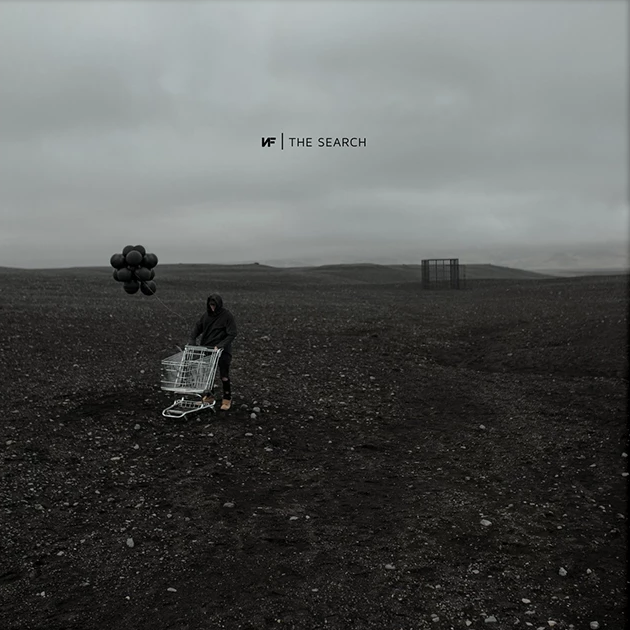 3.  The Search – NF
Music has the power to help people process life and point them toward spiritual, emotional, and mental health.  The latest from Michigan rapper NF takes this straight on in one of the most vulnerable and poignant albums in all of music, any genre — including lyrics like: "That's why I'm checkin' my vitals/ They keep on workin', but I know/ Breathin' don't mean you're alive so/ I bag up all of my trash and walk out on my tightrope." One UTR panelist proclaimed, "Honest. Raw. Revealing. The Search is a glimpse into the inner thoughts and struggles of someone who strives to follow after God while dealing with the brokenness around him and within."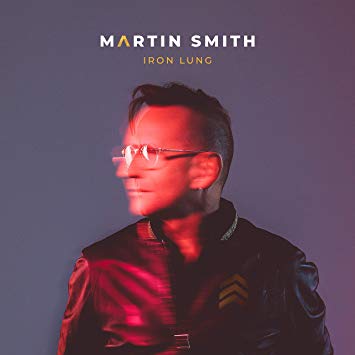 4.  Iron Lung – Martin Smith
"It's not often," stated one panelist, "a man getting on in years takes the time or has the vulnerability to look at his life in terms of a helpless child and our reliance on God even for our breath."  This former lead-singer of Delirious continues to be a passionate voice seeking Christ's renewal in our lives, but also steps out of the band's shadow with more personable songwriting than ever.  One UTR critic shared, "Iron Lung is emotions at full volume – from lament over our universal brokenness to exaltation at the goodness and glory of God."  Another said, "This record has no filler tracks – it gets deeper with each listen."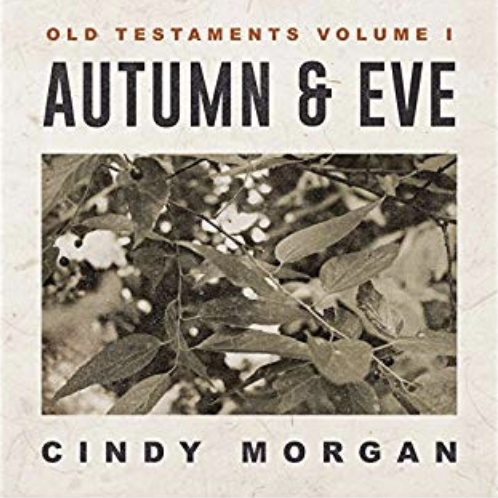 5.  Autumn & Eve – Cindy Morgan
Using imagery from Old Testament stories, this achingly-beautiful set of songs speak to modern struggles and disappointments, and executed with musical emotion that only a rare artist (like Cindy Morgan) can pull off with authenticity.  A panelist from UTR said, "This truly soul-bearing performance on this poignant and touching album will help to heal your soul."  A different one shared, "Cindy's voice is crystal clear, the music is artistic, the lyrics are thoughtful and challenge listeners to think seriously about the serious things in life."  This EP is worth a 26-minute pause on your life to fully soak in each song.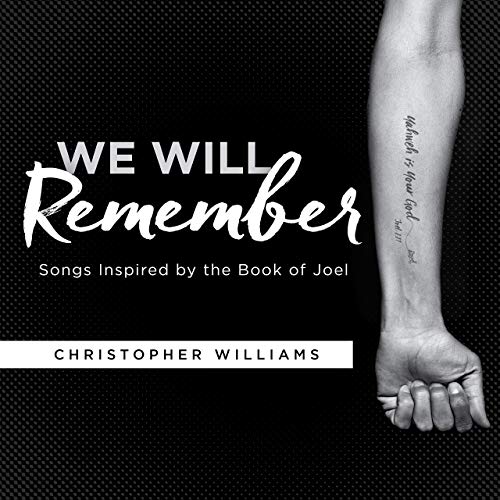 6.  We Will Remember – Christopher Williams
This album serves as a companion to Jaco Hamman's book The Millennial Narrative, which looks at how the themes in the book of Joel (e.g. tragedy, lament, community, worship) can draw us into communion with God.  Our critic was correct in saying, "We Will Remember should be considered alongside some of the great contemplative worship projects by Michael Card, Rich Mullins, or John Michael Talbot. This kind of work comes along so rarely."  Another panelist reflected, "Elements of mourning and celebration are masterfully woven together. The harmonies will sweep over you like cool water on a hot day."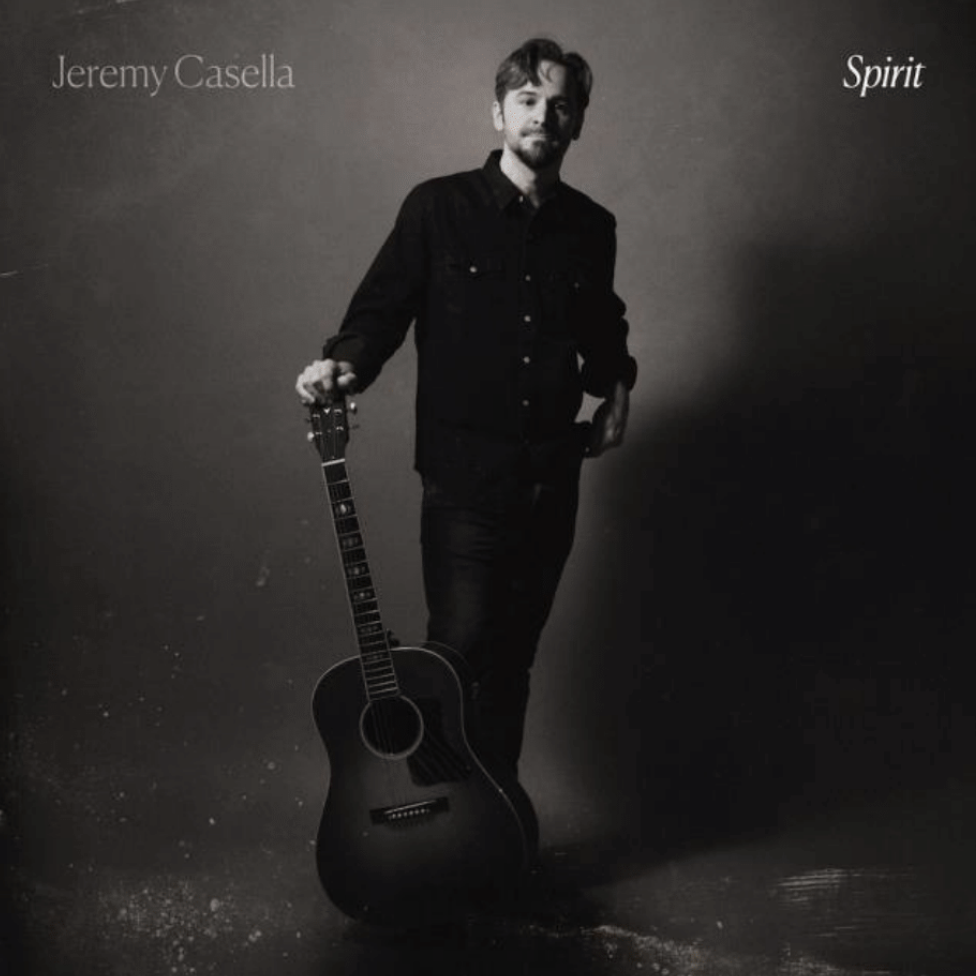 7.  Spirit – Jeremy Casella
If you don't ever experience hardship, heartache, tragedy, or pain, you might not need this album. For the rest of us, this release can be an agent of healing balm as Casella reflects on the strength and faithfulness of God carried him through some difficult seasons.  One panelist said, "The long-awaited new record from Jeremy Casella brings a stripped-down approach to his heartfelt, honest songwriting."  Another added, "Reflective, intimate, prayerful, and Keaggy-esque in sound and style, Spirit is a beautiful acoustic pop/folk effort from every angle, justifying all the careful effort Casella puts into his craft."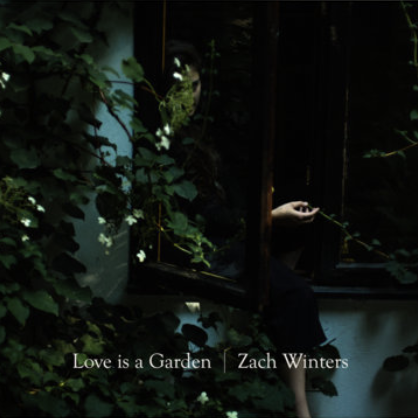 8.  Love is a Garden – Zach Winters
This album was created during a season when Zach, his wife, & children moved to southern Mexico for a year (in part, so his kids could learn Spanish, which they did). In a beautiful way, the warmth of the climate and Mexican community translated into this beautiful collection of songs.  A UTR critic described, "The incredible closely stacked harmonies, production, and songwriting on this album are truly exceptional and quite clever." Another shared, "You'd love getting preached to in music if it always sounded like Zach Winter's acoustic-soft-rock reminder to wake up giving thanks for the people in your life."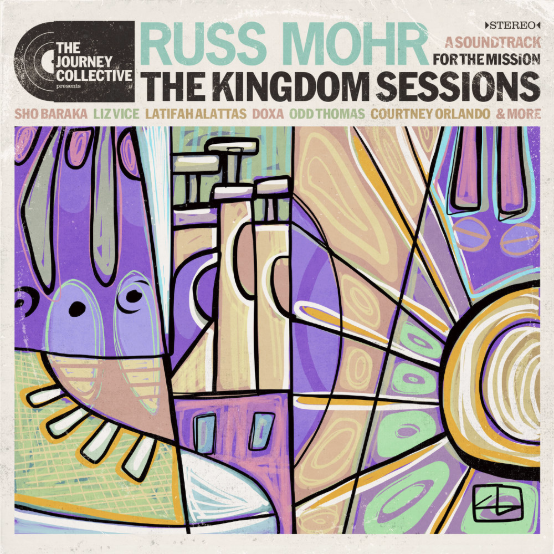 9.  The Kingdom Sessions – Russ Mohr
Simply put, this is a gospel music masterpiece.  Under the vision and leadership of St. Louis based songwriter Russ Mohr, 12 writers, 70 musicians, 17 engineers, and 3 producers contributed to this flavor-rich soul-filling creation.  One of our critics shared, "Do not miss this funky, soulful, and jazzy gospel gem that legitimately blends the best qualities of Stevie Wonder, John Legend, Andrae Crouch, and even a dash of Lenny Kravitz. It's the rare gospel album that manages to be Spirit-filled, eclectic, and fun."  Another panelist added, "This record boasts an impressive array of artists with a variety of sounds mixed just right."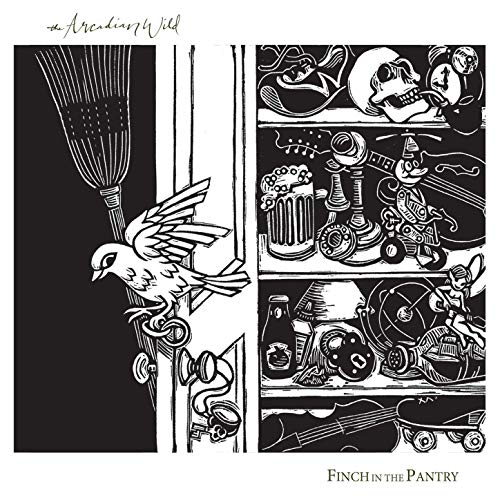 10.  Finch in the Pantry – The Arcadian Wild
"This modern-bluegrass trio finds their voice on a stellar collection of songs about making music, growing up, and self-discovery," one of our panelists mentioned.  There is no sophomore slump for The Arcadian Wild, who give us songs built on the theme of slowing down and gaining perspective. The intricate Americana music and tight harmonies paired with thoughtful lyrics will help the listener focus on the important things in life.  One critic said, "Progressive bluegrass virtuosity and wonderfully crafted songs make Finch in the Pantry truly compelling and unique."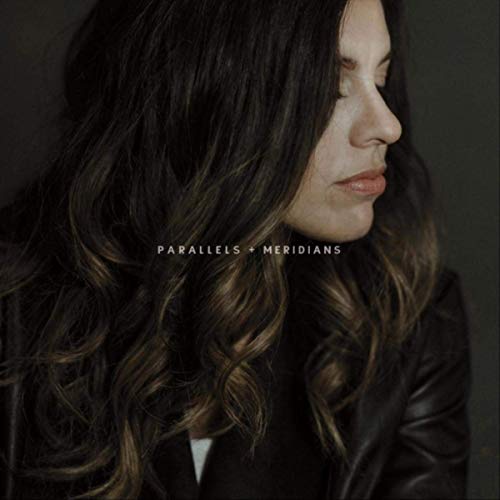 11.  Parallels + Meridians – Jess Ray
The album has a mix of songs for and about people ("parallels") and songs for and about God ("meridians"). With a laid-back indie-pop sound, memorable choruses, and a variety of themes, you won't be surprised to find this album on repeat.  One UTR critic said, "This entire album is loaded with relatable lyrics, incredible singing, and prayerful themes about what it means to be a child of God." Another panelist stated, "As we have come to expect, Jess Ray delivers brilliant songwriting and finely-tuned production qualities… a strong mix of personal and theological offerings."
There you have it!  Our critics' picks of the Top 11 albums of 2019.  While this list only has room for 11, there were over two-dozen other albums cited by our panel. The first five are our Honorable Mentions, but the rest are listed in no particular order.
Wilder Woods – Wilder Woods
Long Live Love – Kirk Franklin
Lovers, Thieves, Fools, + Pretenders – Chris Taylor
Trail of Tears – Jesse Jack Murray
People – Hillsong United
Fear – Citizens
One Night Only – Arthur Alligood
Pilot of My Own Life  – LOVKN
Monument – Wild Harbors
Chrysaline – Josh Garrels
Out of Body – Apollo LTD
Illumination – Phil Keaggy & Rex Paul
Dragons – Drew Holcomb & the Neighbors
Comes & Goes – Allie Paige
Hallowell – Hallowell
Songs We Wrote on Tuesday – Ripp + Rice
Mercy – Teniella Neda
House on a Hill – Amanda Lindsey Cook
When We Were in Love – Mike Mains & The Branches
Pep Talks – Judah & The Lion
Front Porch – Joy Williams
Mission House – Mission House
Fountain to Fountain – Brettan Cox
For What It's Worth – J Lind
Breakdown on 20th Ave South – Buddy & Julie Miller
(I Am) Origami, Pt. 3 – John Van Deusen
If you'd like listen to the Top 11 Gourmet Albums audio countdown, check out Episode 39 of the Gourmet Music Podcast (coming 1/16/20).
We LOVE getting your feedback. In fact, lists like these are mostly good discussion starters. Answer either or both of these below and you'll be entered into a drawing for a rare/collectible vinyl LP (winner chooses from a list we provide) – comment by 2/14/20.
a) What is your overall reaction to the Top 11 list?  What do you agree with? Which albums, in your opinion, are missing?
b) Are there any albums that you'll try out (or give a second chance) based on this list?