For the 10th consecutive year, we have assembled a panel of critics from all over the country (and representing a wide cross-section of musical tastes) to help us identify the most significant faith-inspired releases of the year.  It's one of our absolute favorite traditions.  The voting process was difficult because there was simply SO MUCH good stuff to hit our earbuds.  While it's somewhat easy for one person to make their own personal "best albums" list, this list contains the opinions of multiple panelists, so the end result is a community reflection.  And we invite YOU into the discussion below (look for your chance to leave a comment and be entered into a drawing).  With great joy, it is our privilege to present to you The Top 11 Gourmet Albums of 2018.
.
[Albums qualify for consideration if the artist is a Christian, over 50% of the songs are new to 2018, and the public release date was between 12/1/17 and 11/30/18.]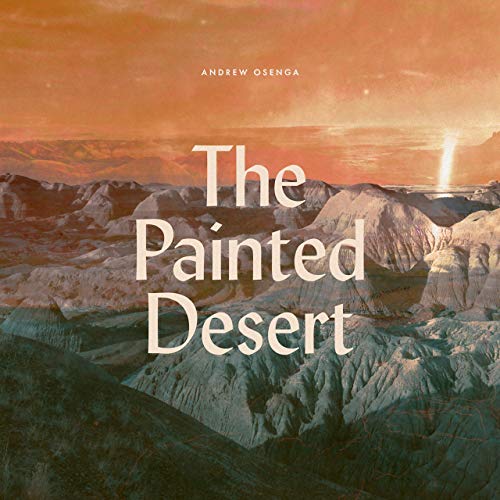 1.  The Painted Desert – Andrew Osenga
One of the profound mysteries of the Gospel is how God doesn't just look past our brokenness, but He is willing to use those spaces in His redemptive work.  The latest project by Andrew Osenga was birthed in a time of pain and grief in his life – and out of that a beautiful piece of art has emerged that has offered some healing and hope to many listeners.  One UTR critic described this album as "powerful songs about renewal and hope."  Another shared that it is "an astonishingly beautiful album musically with amazing lyrical imagery."  We are thrilled to announce that The Painted Desert is the #1 best gourmet album from 2018!  [SPOTIFY LINK]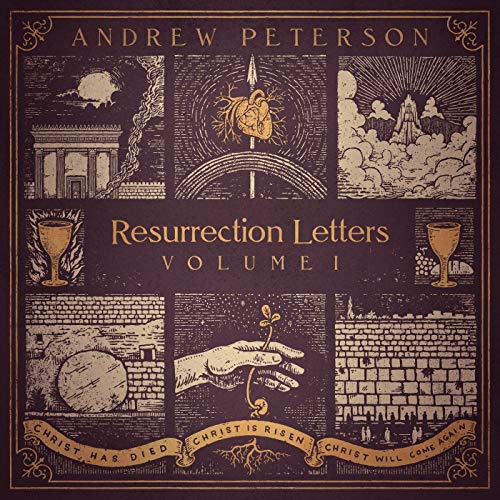 2.  Resurrection Letters, Vol. 1 – Andrew Peterson
In 2008, our nation elected its first African-American President, we were hit with the Great Recession, our music-media ministry (UTR) was born, and Andrew Peterson released the oddly-titled Resurrection Letters, Vol. 2.  A decade later, he releases Volume 1 to sing specifically about the resurrection of Jesus.  One panelist said the album shows "a seasoned songwriter at the top of his game."  Another calls it "powerful and uplifting." Yet another says, "Andrew thoughtfully meditates on Christ's death and resurrection without sounding depressing, dull, or derivative."  Many are also calling the track "Is He Worthy" an instant classic.  [SPOTIFY LINK]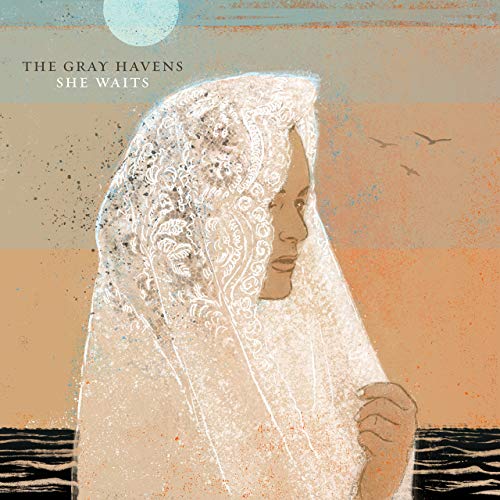 3.  She Waits – The Gray Havens
Dave and Licia Radford have been taking huge strides in artistry with every new release, and She Waits is no exception.  The poetry mixed with allegory combined with an epic, fresh soundscape take The Gray Havens to a new level (even hip-hop artist Propaganda gets in the mix).  One of our critics shared, "The Gray Havens deliver everything you expect from an extraordinary album – remarkable songwriting, production, and musicality."  Another critic described the new release as "tight production and musically compelling— this record took me to another place."  [SPOTIFY LINK]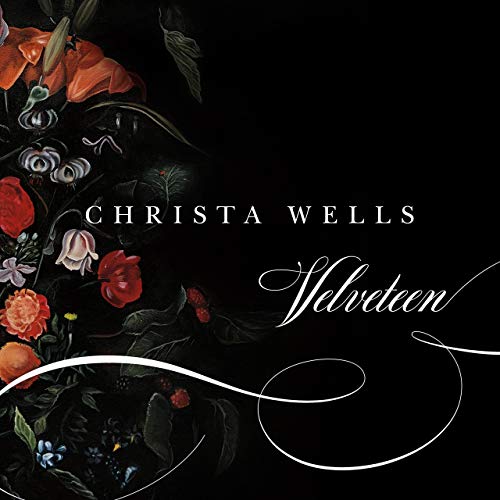 4.  Velveteen – Christa Wells
"These are songs born out of life experience that will speak into your life," shared one UTR critic about the latest project from Dove Award-winning singer-songwriter Christa Wells.  This is the first studio album from her in five years.  For much of that time, Christa experienced extreme pain, heartache, and loss — and also the early buds of restoration.  These songs came from these vulnerable places, and the result is a moving, passionate, and luminous record.  One UTR panelist said, "These are the most transparent, vulnerable, and authentic songs I have heard in quite a while."  [SPOTIFY LINK]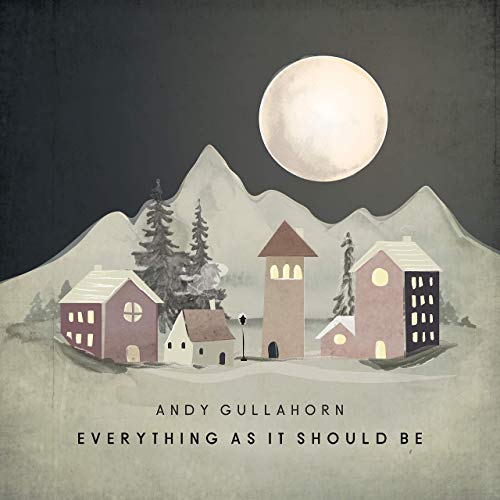 5.  Everything As It Should Be – Andy Gullahorn
Spend only 10 minutes watching the nightly news, and you will be bombarded with words and images that showcase just how dark and broken our world is (somehow this is what defines "news").  We need melody and poetry to help us make sense of this crazy world, and that's just what Andy Gullahorn accomplishes with his new release from November 2018.  One UTR critic commented, "This master songwriter delivers a thoughtful folk record that observes the small beauties of life and speaks hope into a divisive culture, all with the right mix of humor, profundity, and grace."  [SPOTIFY LINK]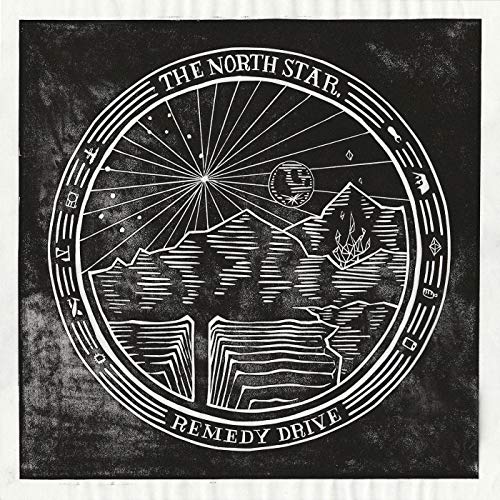 6.  The North Star – Remedy Drive
David Zach and the guys in Remedy Drive decided not only to be an awareness-raiser for social justice, but they wanted to take action.  This band has remarkably taken several international trips to be a part of sting operations against human trafficking and slavery.  So, are you able to hear an extra sense of mission, passion, and urgency in this album? Absolutely!  One panelist said, "The North Star boldly tackles challenging topics of social justice while fusing some hip-hop and electronica into their aggressive modern rock sound."  Another stated, "This record commands your attention and will not let it go."  [SPOTIFY LINK]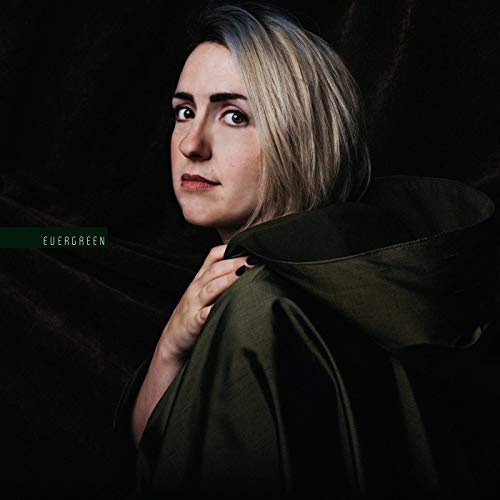 7.  Evergreen – Audrey Assad
In 2014, Audrey Assad "hit a wall" spiritually, which led to a season of unravelling, deconstruction, and even doubt in the existence of God.  Evergreen bravely invites listeners into the journey of rebuilding and rediscovery.  A UTR panelist stated, "This album tells a painfully honest story of faith lost and found, spiritual growth, and evergreen hope. It's lovingly crafted from start to finish."  Another panelist commented, "I was totally captivated by Audrey's emotional vocals and by the deep, prayerful, and personal lyrics throughout the album."   [SPOTIFY LINK]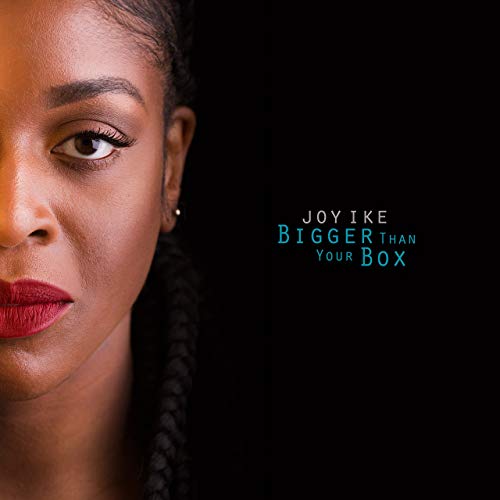 8.  Bigger Than Your Box – Joy Ike
"Not only brilliant musically, this album overflows with Joy Ike's heart and soul." That's how one UTR critic described Bigger Than Your Box, the first studio release from Joy Ike in over five years.  This project is best experienced as a full album, with unique multi-genre  arrangements as a perfect backdrop for the themes of bravery, boldness, and breaking free from bondage, labels, limitations, and socio-political structures.  One panelist said this project "explores a wide range of musical textures and influences. Joy's powerful voice carries every song to incredible heights."  [SPOTIFY LINK]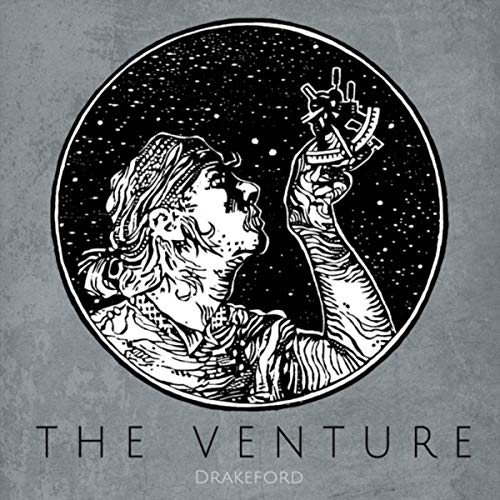 9.  The Venture – Drakeford
Drake and Lucy-Jayne Lanier have been making waves with their blend of folk-pop.  This husband-wife duo hails from Chattanooga, and their sophomore release The Venture has more depth and growth both lyrically and melodically than some artists achieve their whole career.  We can't wait to see what the future holds for this on-the-rise duo.  One UTR critic offered, "The cleverness and ingenuity of the writing on this album cannot be overstated. The Venture integrates worship and devotional music with poignantly themed songs."  [SPOTIFY LINK]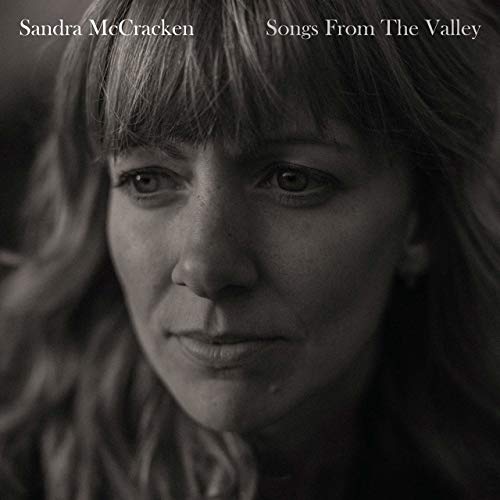 10.  Songs From The Valley – Sandra McCracken
"One of, if not the most important voices in modern worship music right now," shared one UTR panelist about Sandra McCracken.  She has been writing thoughtful, devotional, hymn-like worship songs for many years.  Her latest is a gift for the worn-out believer.  One UTR critic stated, "Sparse, warm, inviting – these songs stand strong without the need for excessive production. A great album of hope in the darkness."  Another shared, "This is an album of lament, drawing from the Psalmic tradition and Sandra's own broken heart is a hopeful beauty."  [SPOTIFY LINK]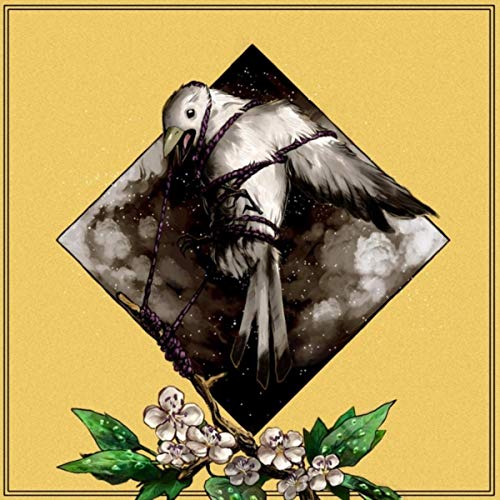 11.  Save Me – Liz Vice
All it takes is one listen, and you will know right away why so many people are raving about Liz Vice, including NPR, who calls her songwriting "essential and powerful." She has appeared on so many various artist projects or as a featured artist, that it's easy to forget that Save Me is only her sophomore release. Her throwback neo-soul sounds and deeply personal expressions of faith and hope are truly riveting.  A UTR critic said, "The voice, the songs, the heart, the soul… it all comes together in a deep way." Another said this album is "one powerful, hopeful musical experience."  [SPOTIFY LINK]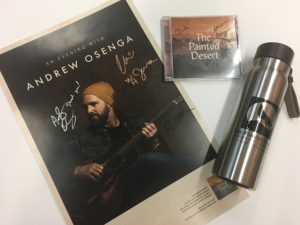 This is where you come in.  We want your feedback about our Top 11 List.  Answer either of these 2 questions below, and you are entered into a drawing for a prize pack honoring our #1 Album — including The Painted Desert signed tour poster, signed CD, and brushed steel water bottle.
What is your overall reaction to the Top 11 list?  What do you agree with? Which albums, in your opinion, are missing?
Are there any albums that you'll try out (or give a second chance) based on this list?
Don't miss Gourmet Music Podcast episode #27 (releasing 1/18/19) which will be an audio countdown of these Top 11 albums.  On 1/21/19, we'll be releasing the full list of ALL the albums cited by our critics panel as one of the best releases from 2018.  And before the end of January, we'll be releasing a special video presentation counting down this Top 11 list.